By Samson Echenim
There is something tingly about this summer down here in Nigeria. Many Nigerians are quick to note how hard it has become to be  Nigerian living in a Nigerian city, but the talk in the air about summer holidaying this season is swallowing the recent ones. Travel agencies have been recently on a very active mode devising travel packages for the summer, while insurance companies have been shouting on all media about their cover policies for summer travellers. So, we at business a.m are coming to lend a help too, free of charge!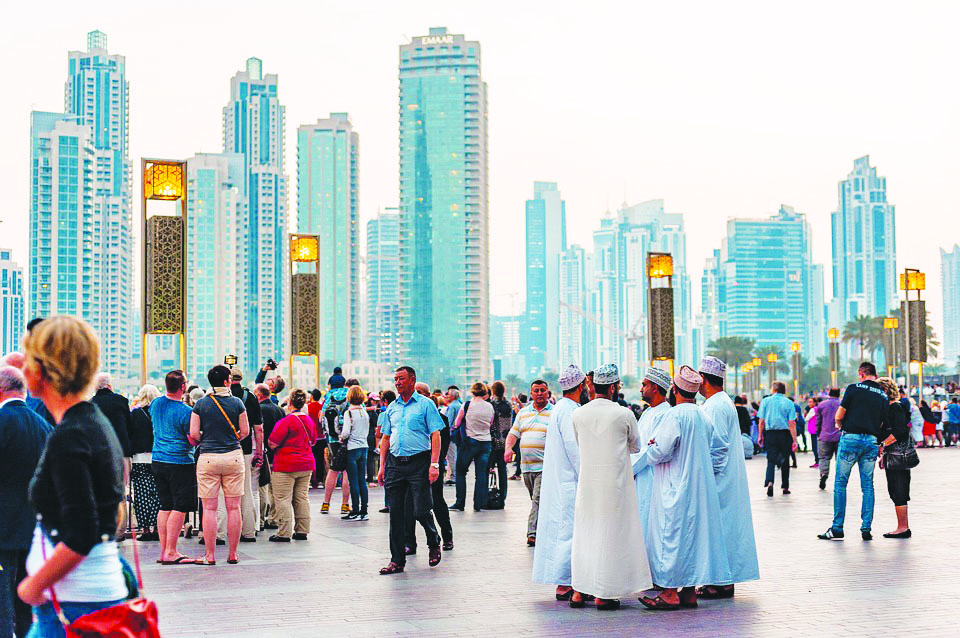 Unlike the insurance firms who would buy your travel risks and charge you and the travel agent who charges for making your choice destination and preparation cooler, we will not be charging you helping you find the best places in the world to spend your summer vacation.
We have found you 11 cities and places best for your summer holidaying, working through competent sources, including TraveTriangle and the CNN travel desk.
We are beginning with destinations in Africa, yes, charity they say, begins at home. We couldn't get you a place in West Africa, where you are not hindered with any form of visa, but never worry. Our choice places in Africa will wow you and you do not have to be pressed about getting a visa, as you would be given as you arrive the airport.
We are not giving consideration to our chronological arrangement of the destinations, so, the last on our list is not the least of the places.
Rwanda
At a time like this, when ethnic concerns have gone so high in Nigeria, Rwanda is a sister to learn from. So, in addition to leisure, every Nigerian ought to have a taste of Rwanda's history. This country has become the world's most intra-ethnic tolerant place after surviving a genocide. Now the two ethnic groups, the Hutu and the Tutsi have learnt to live in love.
Rwanda is a country for wildlife. Mention safari and Rwanda, and gorilla trekking is probably the first thing that springs to mind.
The brand-new Magashi Camp from Wilderness Safaris helps to challenge that notion, since it provides another opportunity to visit the Big Five (lion, leopard, rhinoceros, African elephant and Cape buffalo) in Akagera National Park.
It's not the first, but Magashi Camp, opened in May, is the most high-end option, outfitted with just six large tents that accommodate a king-sized bed, comfy seating and locally made decor.
Separate tents house a communal lounge, dining area and bar, and there's also a pool on-site. As the camp overlooks Lake Rwanyakazinga, guests can spot a plethora of hippos and crocodiles without leaving the premises.
Game drives afford the chance to spy not just the biggies, but giraffes, zebras and about 500 bird species. It's important to note that Akagera National Park has been restocked after years of poaching: lions were reintroduced in 2015, and black rhinos followed in 2017.
Mauritius
Another African country, but you will barely know you are in Africa. Much famed amidst the honeymooners, the tropical gem of Mauritius also serves as one of the top summer holiday destinations for all kind of travellers alike. Famous for its crystal clear reefs, lagoons, and beaches, Mauritius enjoys a cool climate in summers that makes it one of the apt and best holiday destinations. For many Africans migrating to Australia, Mauritius is a transit country, so, you will be seeing many people from Nigeria trying to make it to Australia. Authorities here are aware of this and it has become a reason to reject Nigerians on arrival. But don't worry, Mauritius immigration are smart to know a genuine tourist and you will readily be handed a three-month visa and taken to your hotel by a smiling smart cab man.
India
India may not be among the developed worlds, but the country is breathtaking, yes, India is indeed, incredible. A fellow journalist-friend who now lives in the US, once told me, after his first visit to India that everyone needs to go to India at least once in his lifetime. He claimed that you can't say you're a traveller unless you've been to India, and he's not wrong. India is a place meant to be experienced, and its rich culture will engulf you in festivals, religion or spiritualism and spicy foods. Of course, there's so much more to India, but you'll have to find that out for yourself.
London
A Nigerian needn't be told about holidaying in London in summer, but we will be unfair not to mention it. London at summer spells royalty.
Between Wimbledon, the Royal Baby and new hotels, there are a lot of reasons to visit London this summer.
For starters, tennis fans would have likely had July 1-14 blocked out on their calendars for Wimbledon, while royal baby fans can revel in the local zeitgeist while visiting royal hangouts like Westminster Abbey and Windsor Castle. Now, Wimbledon is over, but we are not too late.
On royals, 2019 also happens to mark Queen Victoria's 200th birthday. Two new exhibits will open at Kensington Palace: "Victoria: Woman and Crown" explores the Queen's private life, while "Victoria: A Royal Childhood" is a new permanent exhibit with never-before-seen items, such as a scrapbook created by her governess.
On the hotel front, The Langley is a palatial new hotel opened in June opening. Located in Buckinghamshire, the one-time country estate of the third Duke of Marlborough, the hotel is less than an hour from London, yet feels more remote.
Balance this with an East London stay at The Stratford, a new design-forward hotel occupying the first seven floors of the Manhattan Loft Gardens skyscraper. Access to outdoor spaces, 24-hour gym and trendy dining are part of the appeal.
Nova Scotia in Canada
Of course, there are many beautiful places and cities in Canada for the summer, but we picked Nova Scotia after it almost all of our searches!
Since June, new direct flights make the Canadian Maritime province of Nova Scotia more accessible than ever.
Nova Scotia often gets overlooked for popular provinces like British Columbia and Quebec, but its quiet charms are worth exploring. Cape Breton Island takes a bit of work to reach, but it's here that you'll find challenging hiking trails, a scenic driving route minus the traffic and real-deal Celtic culture.
The Halifax Jazz Festival, held in the province's capital, is considered Nova Scotia's largest music festival and goes down on the waterfront.
For something you don't experience every day, "Dining on the Ocean Floor in the Bay of Fundy" is a wildly popular event that involves just that. Guests feast on renowned local seafood while seated at a communal table on the ocean floor — during low tide, of course. 2019 is already sold out, so make plans for 2020. We're sorry.
Australia– Tasmania
If you want to avoid hot, crowded destinations, take advantage of Australia's winter and head to Tasmania, a scenic island just south of Melbourne. Of course, we feel you would like some coldness out of our hot sun in Nigeria.
Road tripping is one of the best ways to experience it, and while the route, known as the Lap of Tasmania, isn't new. It now has a dedicated online presence. The new Lap of Tasmania resources now makes it easier than ever to plan a leisurely road trip.
The entire route is just over 900 miles and takes about a week to complete; even better, it's designed to incorporate 12 of the best points of interest.
While the capital of Hobart is the most well-known destination, the trip introduces road-trippers to Tamar Valley's wine region; Tasmanian devils on the Tasman Peninsula; and the East Coast's famed beaches. Among them is Bay of Fires, famed for its orange-tinged rocks, and Binalong Bay, a pristine curve of white sand that's worth visiting even if it's too chilly to take a dip.
New York City
We feel our list would be mocked if you don't get you a place in God's own country. Yes, there are always new reasons for visiting New York City, but this summer is shaping up to be especially busy.
First, there's the brand-new Hudson Yards neighbourhood along the High Line, sandwiched between 30th and 34th Streets on one end and 10th and 11th Avenues on the other.
It debuted in March, bringing with it a mall's worth of high-end restaurants (Kāwi from Momofuku Group, TAK Room from French Laundry's Thomas Keller) and chain stores (Neiman Marcus, Louis Vuitton) interspersed with more affordable options in those categories (Shake Shack, Athleta).
Oh, and let's not forget Mercado Little Spain, a 35,000-square-foot food hall dedicated to all things Spain.
New York will also give your shopping self a spell. Have you got some money?
There are also cultural attractions, from art galleries to The Shed, a vast performance space. You can even base yourself right in the action at the new Equinox Hotel, a first for the brand that is just as upscale as its gyms.
UAE –Dubai
Dubai is hot for many Nigerians for summer vacation for two reasons: first, many Nigerians think business and Dubai is that destination that combines tourism and business. Many would shop to sell at a good profit in Nigeria. The second reason for loving Dubai is the ease of the travel process. Many Nigerian travel outlets offer easy travel packages for Dubai. Even now, one of the big commercial banks is helping Nigerians, especially its customers access Dubai this summer so easily by registering and obtaining a visa through its banking app! How cooler can it be?
Dubai is the largest and most populous city in the United Arab Emirates on the southeast coast of the Persian Gulf. It is the capital of the Emirate of Dubai, one of the seven emirates that make up the country.
Dubai is a global city and business hub of the Middle East.[9] It is also a major global transport hub for passengers and cargo.
Here, you would find the world's tallest building, the Burj Khalifa and many breathtaking sky scrappers that would make you scream out if you're a first-timer.
Switzerland
It's mainly oenophiles who are in on the secret of Swiss wine, simply because the country doesn't export it. Well, unless you count the two percent that it does export.
One can visit the Ticino wine region in Switzerland's Italian-speaking region, or head to Fête des Vignerons, a major wine festival held once every 20 years in Vevey.
From July 18 to August 11, the small town of about 20,000 villagers will expect about 400,000 visitors, kicking off the festivities with an elaborate show performed by more than 5,000 locals telling the story of the wine-growing process.
The following weeks are filled with wine tastings, concerts, performances and nightly processions. The largest procession, the Coronation Parade, happens opening day on July 18, with more than 8,000 costumed participants making their way through town.
In addition to local restaurants, 50 food and beverage stands will be readily accessible throughout, offering fresh-baked bread, sausage and cheese.
Singapore
Singapore is one of Asia's most dynamic cities. Here, the people are diverse, the culture is rich and the things to do are endless. Admire the city's skyline from atop the Gardens by the Bay nature park, the Singapore Flyer or at Marina Bay, then explore the famous Merlion Park. For dinner, grab grub in Chinatown or Little India or head to the famous Newton Food Centre for delicious street food. In addition to offering great options for food and a bevvy of outdoor attractions, the destination hosts the Great Singapore Sale every summer, meaning shoppers will find deals on a variety of retail items, from technology to designer duds
Singapore is still enjoying increased attention thanks to the "Crazy Rich Asians" book and movie franchise, but that isn't the only reason to visit the island nation.
2019 just also happens to be the 200th anniversary of Sir Stamford Raffles creating a British trading post here. Staying at the iconic Raffles Singapore is one way to mark the occasion. The hotel plans on reopening August 1 following an extensive restoration begun in 2017.
But that's not all. For the past seven years Singapore's Changi Airport has been named the best in the world by Skytrax, and for good reason — it's a wonderland with arcade games, gardens and art installations.
Grand Canyon
Like Nova Scotia, Grand Canyon appears through all our searches!
The Grand Canyon is a popular place to travel during the summer because the North Rim, which closes during the winter months, is open for business. This makes way for double the amount of adventures. First-time visitors should hit up the South Rim first, where they'll find popular lookouts, trailheads and amenities, including Grand Canyon Village and the Rim Trail. Keep in mind that because school is out during this time, families flock to the Grand Canyon for vacation. As such, it's best to book accommodations several months to a year in advance
It's a fine time to visit the Grand Canyon. This year is its 100th anniversary as a national park. It's the Grand Canyon's 100th anniversary as a national park, and there are multiple ways to celebrate this notable occasion.
Stargazers can join amateur astronomers for free at the park's North and South Rims for the Star Party. Telescopes will be on hand to find planets (Jupiter and Saturn among them), star clusters and nebulae. There will also be slide show programs with a different focus each night, from protecting dark skies to learning how planets form.
Constellation talks and night sky photography workshops are among the free offerings, just allow yourself enough time since you won't be the only one with this idea.
Also be sure to wear layers since temps drop quickly once the sunsets. While the event is free, the park charges $35 per car — but at least that fee covers the entire week of star-filled events.