Transport Business
151,000 metric tons of goods exported through Tin Can port, as Customs earns N179.2bn
July 14, 2019703 views0 comments
By Samson Echenim
The Nigerian Customs Service command at the Tin-Can Island Port in Lagos says the unit's efforts towards facilitating and encouraging volume of goods exported through the port has yielded good results as a total of 150,930 metric tons of export with free on board (FOB) value of N68.88 billion were shipped from the port between January and June, 2019.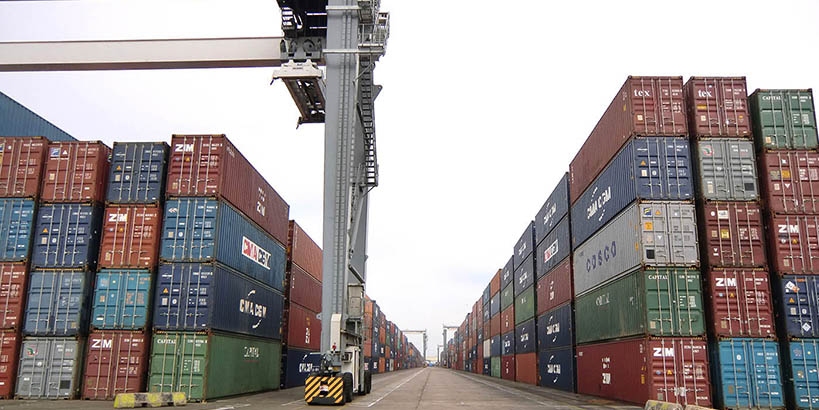 This is compared with 118,452mt of goods exported through the port with FOB of N63.10 billion within corresponding period of 2018.
Mba Musa, the command's controller also said his unit generated a total revenue of N179.2 billion in the first half of 2019.
The half-year revenue figure, which represents 52.28 percent of its annual target, is N6.7 billion higher than the N172.5 billion collected in the corresponding period of 2018.
"The Command is leaving no stone unturned in the area of anti-smuggling in view of the devastating effect of smuggling to the nation and its implications on lives and security. Consequently, deliberate and concerted efforts are being made to ensure that examination and releasing officers remain proactive in the discharge of their statutory functions," Musa was quoted in a statement by the command's spokesman, Uche Ejesieme.
He noted during the period under review, that the command recorded seizures of 5 x 40ft and 4 x 20ft containers consisting of various non-custom goods such as used tyres and used rims, bags of rice, cartons of Tramadol and other pharmaceuticals with a total duty paid value (DPV) of N1.15 billion.
According to the statement, the command is also upholding trade facilitation through regular stakeholder engagement and feedback, dispute resolution committee, time release studies, help desk, one-stop-shop as well as fast track facilities.
"Efforts are currently in top gears at finding actionable modalities for the use of barges in transferring cargo from the mother port to off-dock terminals, with a view to reducing congestion and speed up cargo delivery, as cargo throughput is increasing, and road infrastructure overstretched," Musa stated.