Finance
2021 equities scorecard: Not good for FPI flows, down 12.4% to N1.89trn on Covid-19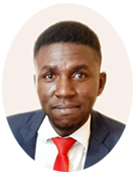 A graduate of Economics and Statistics from the University of Benin. An experienced researcher and business writer in the print and digital media industry, having worked as a Research Analyst at Nairametrics, Voidant Broadcasting Ltd, Entrepreneurs.ng, and currently a Market and Finance Writer at Business a.m. For stories, press releases, exclusive events, call +2347052803696 or send a mail to abuedec@gmail.com.
February 7, 2022352 views0 comments
Domestic investors still major players with N1.46trn of total FPI in 2021
A Nigerian Exchange Limited (NGX) pooled data on foreign portfolio investments into Nigeria through equities trading has shown a decline of 12.4 percent year on year to N1.89 trillion in 2021, from N2.16 trillion it recorded in 2020.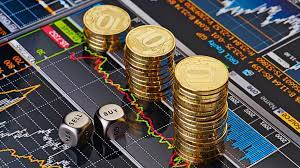 The value recorded was still way below the 2020 levels where investors still pooled funds into Nigeria despite the lingering uncertainties which clouded the global economy resulting from the impact of the covid-19 pandemic.
There was a switch or modification in the trading pattern on the Lagos bourse as domestic investors continue to maintain their momentous drive in the equities market. To this, the local bourse closed the year with a steady 6.07 percent year on year return. At the beginning of the trading year, the domestic equities market raced to a strong start as investors' interest got stoked by expectations of strong FY earnings and dividend announcements.
Thus, total market volume and value in naira declined by 10.14 percent and 12.18 percent, respectively, year on year in 2021 with the Banking Index gaining 3.32 percent, the Consumer Index was up 2.78 percent, the Oil and Gas Index was up 52.52 percent and the Industrial Index was down 2.15 per cent.  Though some foreign investors continued to sit on the fence as FX liquidity remained a concern, some stayed active but they were mostly interested in trading dual-listed stocks while the local counterparts remained the key driver of trading activities.
Yet, an earlier-than-expected upward reversal in the interest rate environment weakened investors' appetite and accordingly triggered sell pressures in some major tickers as investors exited Nigerian stocks in droves and the quiet trend from weakened appetite was further triggered by the lack of potential catalysts in the short term.
However, with portfolio investment accounting for the largest share of the total capital inflow into Nigeria, major activities of these investors at the start of the year under review were showing some apathy towards the fixed income and money market instruments, which is 65.4 percent of the total portfolio investments as foreign portfolio investors (FPIs) cautiously re-entered the market after the pandemic-induced lull.
However, analysts have maintained the view that participation from international investors will remain low similar to 2021 while the expectation of interest rate hikes may keep local institutional investors skewed towards fixed income instruments.
Consequently, domestic investors have maintained their charge in the market as they recorded a total of N1.4 trillion in investments through the year, while the foreign investors sprayed N434.5 billion into the economy through the equities market in 2021.  On the monthly trades as reported by the NGX, January 2021 was the month with the largest inflow at N232.46 billion, trailed by March with N228.49 billion, while February and October recorded N215.58 billion and N213.07 billion, respectively, as government restrictions began to ease and economies began opening up to activities.
Meanwhile, total domestic transactions accounted for about 77 percent of the total transactions carried out in 2021, whilst foreign transactions accounted for about 23 percent of the total transactions in the same period as the transaction data for 2021 show that total foreign transactions were N434.50 billion, whilst total domestic transactions stood at N1.46 trillion.
In December of 2021, total transactions at the nation's bourse decreased by 19.31 percent from N196.14 billion or about $472.54 million in November 2021 to N158.26 billion which is about $363.81 million. The December performance shows that institutional investors outperformed Retail Investors by 38 percent.
A comparison of domestic transactions in the current and prior months (November 2021) revealed that retail transactions decreased by 17.07 percent from N45.51 billion in November 2021 to N37.74 billion in December 2021. However, the institutional composition of the domestic market increased by 5.09 percent from N81.07 billion in November 2021 to N85.20 billion in December 2021.
The performance of the portfolio investors in the month of December when compared to the performance in December 2020 which printed N269.24 billion, revealed that total transactions decreased by 41.22 percent, while the total value of transactions executed by domestic investors outperformed transactions executed by foreign investors by 56 percent.
Further analysis of the total transactions executed between December 2021 and the prior month of November 2021 revealed that total domestic transactions decreased by 2.88 percent from N126.58 billion in November to N122.94 billion in December 2021. In contrast, total foreign transactions decreased more sharply by 49.22 percent from N69.56 billion, which is about $167.58 million to N35.32 billion or about $81.20 million between November 2021 and December 2021.