Energy
$293m out of $300m intervention fund disbursed to 61 oil companies, says NCDMB
December 20, 2022178 views0 comments
By Innocent Obasi
The Nigerian Content Development and Monitoring Board (NCDMB) said it has disbursed a total of $293.26 million out of $300 million Nigerian Content Intervention Fund (NCIF) to 61 companies in the oil and sector as at November 2022. The fund was created by NCDMB and managed by the Bank of Industry (BOI).
Obinna Ofili, the general manager, Nigerian Content Development Fund and Treasury, NCDMB, made the disclosure recently while speaking on a theme "Enhancing Media Competencies to Support Nigerian Content in a Gas Economy" at a capacity building workshop for media stakeholders in Lagos.
"Disbursements so far is $293.26m. Total balance with BOI is $31.5m as at November 2022. Hence, total money creation by loan disbursements so far amounts to about $25m (N34billion)," Ofili stated.
The Nigerian Content Development Fund (NCDF) was established under section 104 of the Nigerian Oil and Gas Industry Content Development (NOGICD) Act 2010. It is conferred with the role of increasing Nigerian content in the oil and gas sector by addressing the funding challenges faced by manufacturers, service providers, and other key players.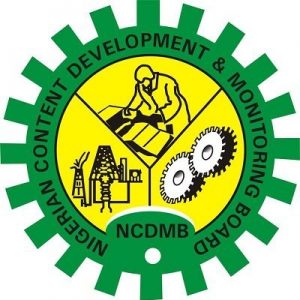 The fund is derived from one per cent of every contract awarded in the upstream sector of the industry, and is managed by the board.
Commenting on the ratio of loan approval to the application under the NCIF, Ofili said BOI received a total of 169  applications from companies at value of $868.8 million and N 77.6 billion during the end of third quarter 2022.
The NCDMB general manager also said 34 per cent of successful application closures were in dollars while 42 per of them were in naira. He further disclosed that money realised from NCIF loans was $25 million equivalent to N34 billion while the NCDF growth from the fund managed by the Nigerian Export-Import Bank (NEXIM) income reached $1.234 million.
He said 61 companies were able to access the BOI managed fund, while four companies were beneficiaries of the fund managed by NEXIM, making a total of 65 companies.
On the main features of the NCI fund, the general manager emphasised that the loan is offered at maximum single digit interest rate of eight per cent per annum and can be processed within 45 working days without any form of intrusion by the board, adding that 100 per cent of the credit risk is borne by the fund manager.
Speaking further, he noted  that NCDMB set up teams with requisite skills to deliver the best in line with its goal of deploying the highest standards in execution of projects. He added that the board's investments and funding interventions have brought about  a number of private establishments in the Nigerian oil and gas industry.