Finance
5 Tactics to Create a Profitable Small Business
October 18, 2021141 views0 comments
Surely you are not the only coffee shop in your city, not the only real estate agent, and not the only forex trading broker in Nigeria. The industry does not matter, you probably have competitors anyway. That is why it is worth thinking about branding to distinguish your small company from others.
1.   Create a Story
Your potential customer will likely be interested to know who you are and what your story is. For instance, millennials are more likely to trust a brand if it has some unusual creation story. In the future, this story can turn into something more. For example, Dove launched the Natural Beauty campaign back in 2004, and today, they sponsor programs that teach children self-confidence.
2.   Make Branding with a Distinctive Product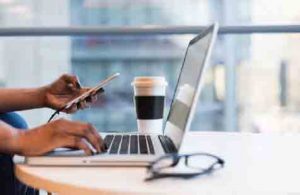 When a product is truly worth it, people are willing to pay the assigned cost. Many users are also not afraid to pay for a good service. You can find cheap counterparts, but it is really hard to replicate a service that deserves loyalty. In fact, according to Salesforce, 50% of consumers will leave a company if it does not meet and envisage their service needs.
3.   Branding with the Help of Design
Perhaps one of the most effective ways. We all know what the box of a new iPhone looks like, or the bags in which Victoria Secret lingerie is wrapped. Small business promotion must include a feature, a unique distinction, by which it will be distinguished.
4.   Social Media Marketing as an Integral Part of a Small Business
Once you have gained some profit when trading online stocks and shares for raising capital for your start-up and found the best type of content for your company, you need to choose a channel for its presentation. In this sense, social networks are the best solution, so you can really attract more buyers. Depending on the specifics of the brand, choose the channel for you. For instance, consumer products are more actively promoted on Instagram, while Facebook is more suitable for a B2B audience. Always proceed from the needs and characteristics of your audience.
5.   The Right Analytics Matter Too
For a long time, most companies saw views as the only criterion for success. And when the views did not coincide with the result, they wondered what needed to be changed. Today, there are a huge number of indicators that can and should be used: from conversion rates to social media actions.
How to Present a Small Business with Content Marketing?
You probably know that you need to start your own blog to help present your business. And also carry out optimization so that your articles are noticed in the search. But today, in content marketing, you can use a variety of formats to be successful. Here are some of them:
●     Video
See what video clips can suit the specifics of your business. To shoot product usage guides? To make product reviews videos or fun storytelling ones? Choose your format.
●     Free ebooks, infographics
You can post valuable information for users on your website or mailing list and offer it for free. But asking for an email address in exchange for downloading. Thus, a small business will replenish the user base, which can then be "warmed up."
●     Podcasts
It is an underestimated resource of the internet. But it is actively used all over the world. The young customer base is especially fond of podcasts.
●     Other types of content
Which format to choose depends on your audience and business. You can experiment with comics, GIFs, or recommendation lists, just like Apple Music does. As stated by the Forextime blog, the key to success is making sure your content meets the needs of your audience and resonates with users.
Small Business Email Marketing
Of course, this is much more than sending out random discount coupons. According to surveys in the US, email marketing has an even greater impact on users than social media. And emails with valuable information are an effective way to keep customers informed, show new products and announce the start of sales.
Placement of Advertisements Through Programmatic Platforms
In order not to waste time and money on lending on non-targeted sites and not to get empty clicks, you can take advantage of programmatic advertising. Automatic configuration of displaying ads in those applications and sites, where there is an audience is what will lead to success.
Conclusion
Small business promotion is the right content, you just need to find channels for distributing it, and also turn your attention to email marketing. Small companies have to find something that really works. For instance, advertising placement through programmatic.