Frontpage
Technology
5 ways Google is employing AI to help people, businesses and governments become more sustainable
April 3, 20231.3K views0 comments
By Onome Amuge
Artificial Intelligence (AI) is  a transformational technology that is already bringing meaningful and positive change to people and societies around the world. Its effort to build machines that can learn from their experiences, spot patterns and make predictions better than any computer has been able to do before has resulted in significant innovations,offering governments, businesses and citizens the tools they need to make systemic change, like meeting the climate challenge.
Google and its partners in the tech industry have employed AI towards helping people,businesses and governments become more sustainable. Five major ways AI has been adopted to help reduce emissions, protect nature and build cleaner environments include: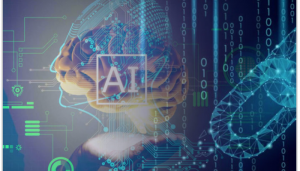 1.  Helping communities to predict and prepare for natural disasters: The adverse impact of climate change around the world cannot be ignored,with natural disasters affecting millions of people each year. Being able to predict, prepare for and respond to these crises can be life-saving.  To ensure safety of human lives and livelihoods. AI can now help humans to predict the trajectory of disasters such as hurricanes, typhoons and floods, so that they can share forecasts and advice on how to stay safe on SOS Alerts and Maps. Also, by combining satellite imagery with AI analysis, humans can now be  able to identify which areas need help after a disaster has struck – helping rescue organisations reach those most in need quickly.
2. Recovering global wildlife populations: Recovering global wildlife has never been more important – and that's precisely the aim of Wildlife Insights. This tool uses AI to help conservationists and nonprofits to better track, understand and share insights on wildlife populations. Conservationists rely on camera traps to monitor wildlife populations. But one camera can take hundreds of thousands of pictures every month,and processing and analysing them is time consuming and inefficient. That's where Wildlife Insights comes in. It uses AI to analyse and classify each photo – so that users can instantly filter to see photos only of a particular species, or location.  Also, through Google Cloud, different organisations from across the world are uploading, storing and sharing their findings on the platform – removing silos and helping assess results on a global level.
3.Cleaning up fashion's supply chain: The fashion industry is considered one of the largest contributors to the global climate crisis, with much of their impact occurring at the raw materials stage of the supply chain – like when cotton is farmed, or trees cut down. But when brands source these materials, they often have little visibility on their environmental impact. This has led to the creation of Global Fibre Impact Explorer, a tool built in partnership with Stella McCartney, NGIS, Textile Exchange and WWF Sweden to give companies the data they need to make more sustainable sourcing decisions. The tool, which launches formally later this year, uses Google Cloud and Earth Engine to help brands identify the environmental risks of over 20 fibres, and provides recommendations for risk-reduction activities, including opportunities to work with local communities.
4.  Helping prepare for extreme heat: Cities across the world are trying to reduce 'heat islands' – patches of a city that become particularly hot in a heat wave. Heat islands are caused by their surrounding infrastructure and lead to poor air quality, dehydration and other public health concerns.  Tree Canopy – part of Environmental Insights explorer – uses aerial imagery and AI to help local authorities identify heat islands, and plan tree coverage to combat them. The tool, which is now being rolled out to nearly 350 more cities globally, has already been used across the US to plant trees in vulnerable areas and parkways, and place bus stops in tree-shaded areas.
5. Giving users more sustainable options: Many Google users are probably already using AI to reduce emissions without even realising it. Google Maps uses AI to give users the best walking or cycling routes,and to suggest the most fuel-efficient routes for journeys where they need to drive. For electric vehicle drivers with Google built-in, Google is now using AI to recommend the best charging stop for users,based on factors like current traffic,charge level and expected consumption.
Moreso, since 2011, Google's Nest Thermostats have saved over 120 billion Kwh of energy – enough to power one million electric vehicles for over 320,000 miles each. The thermostat uses AI to learn user schedules and adjust the heat accordingly, even turning it off when the user is out.