Outlook
7.8 billion people will travel by air in 2036- IATA
February 6, 2018996 views0 comments
With cheaper fares making air travel more affordable to the masses, the International Air Transport Association expects 7.8 billion passengers to travel in 2036, almost doubling from an estimated 4 billion last year.
Asia-Pacific will be the biggest driver of demand, accounting for more than half of the new passengers in the next two decades. Asian nations take up the first four spots in a top 10 ranking of destination pairs, with China leading the way.
Besides Indians traveling to and from the Middle East on work, mainland Chinese tourists out to laze on the balmy beaches of Thailand and scout for good deals on luxury items in the malls of South Korea and Singapore dominate the chart.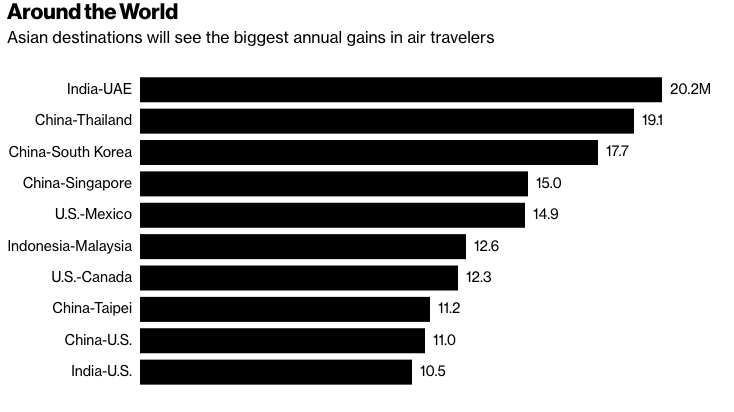 Note: Figures are for passengers added per year in the two decades to 2036