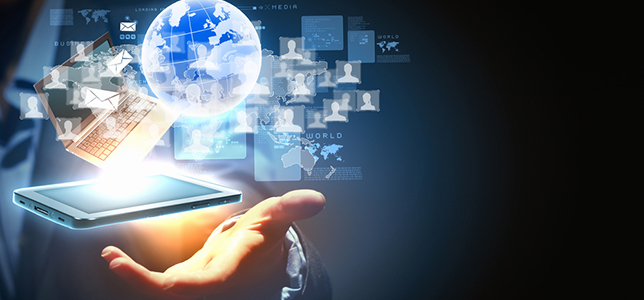 As the Nigerian government, in collaboration with private sector players, designs a blueprint for achieving 70 per cent broadband penetration in Nigeria, OMOBAYO AZEEZ reports that attaining the target rests on a fresh $5 billion investment in the sector.
Going by the new National Broadband Plan (2020 to 2025), Nigeria would need a fresh investment of about $5 billion, an equivalent of N1.8 trillion, to achieve its broadband penetration target of 70 per cent in the next five years.
The target basically is conceived to take Internet services to the underserved and un-served areas in the rural communities with connectivity not below 3G network standard.
Current broadband penetration
In 2013, Nigeria developed its first National Broadband plan to cover the 5-year period through 2018. At the inception of the plan, internet penetration and broadband services were enjoying a period of fast growth coming off the issuance of 3G licenses in 2007, and the landing of several submarine cables in Nigeria between 2010 and 2013 (MainOne, Glo1 and WACS).
The plan established the objective of achieving a five-fold increase in broadband penetration from the six per cent rate in 2012 with download speeds specified at a minimum of 1.5 Mbps.
Current broadband penetration rates of 37.8 per cent indicate the objective was achieved as measured in terms of 3G and 4G connections divided by total population. Mobile broadband connections account for approximately 99.8 per cent of the broadband base while fixed connections are at 0.2 per cent.
However, effective user rates for broadband penetration are less than the stated 37.8 per cent which is impacted by factors including the large number of subscribers with multiple SIM cards.
In terms of actual connected users, the Global System for Mobile Communications Association (GSMA) Intelligence data based on a Q4 2019 survey of a representative sample of the population, suggests that Nigeria's unique mobile Internet penetration (3G and above) stands at 32 per cent or 65 Million individual users against a total mobile internet subscription base of 125 Million.
While broadband penetration has increased in Nigeria with the deployment of 3G and 4G coverage, the results achieved in terms of end user adoption has not matched expectations due to a variety of reasons.
According to the GSMA, these reasons include access to and affordability of smartphone devices, quality of service and speed, access to such services beyond major urban areas, access available via public institutions such as schools, hospitals and ministries, departments and agencies (MDAs), limited availability or relevant content and E-government services online, among others.
Current gaps
Business a.m. analysis of the latest NBP report shows that currently, 79 per cent of the underserved and un-served communities reside in the northern part of the country.
Specifically, North West has 33 access gaps; North East equally has 33, and North-Central, 25. Further checks showed that South West has 10; South-South accounts for eight, while South East has five.
The people, who reside in the identified Northern and Southern regions, are mostly involved in farming, fishing, marketing, cattle rearing, logging, among others.
Furthermore, in another report, the Universal Access Provision Fund (USPF), an arm of the Nigerian Communications Commission (NCC) stated in its latest update on digital divide that some 31.1 million Nigerians in some 114 clusters are with telecoms services in the country.
Mobilising funds to attain target
The new broadband plan, whose committee was chaired by Funk Opeke, the chief executive officer, MainOne Cables, recommended that for implementation, government and private sector must align and harmonise activities regarding spending and incentives to achieve optimal results.
Meanwhile, the NBP report unbundled the required investment to meet the gaps, stating that about $1.5 billion is needed for fibre backbone and metro; $1.2 billion for extensive 4G rollout, about $500 million for optional 5G in top 10 cities, and about $100 million for subsidy on local manufacturing of devices.
"In an environment of constrained government spending and significant expenditures focused on electricity and other infrastructure areas of the economy, the plan relies on being led and funded by the private sector to ensure its realization, coupled with appropriate incentives from government.
"This would require better alignment of interests between industry players and the government to achieve optimal success. Government will be required to provide necessary incentives to private sector players and to create a more enabling environment for existing operators and potential new investors to drive additional investment into broadband infrastructure and services in the country," the report recommended.
The NBP committee explained that some of these efforts are already underway with progress towards the finalisation of the Executive Order on Critical National Infrastructure Protection being quite advanced and significant positive engagement between, Isa Pantami, minister of communications & digital economy and the Nigerian Governors Forum (NGF) on agreeing to hold RoW fees at N145 per linear meter, contrary to the prevailing non-uniform fee regimes.
"Nonetheless, the plan remains ambitious given the capital requirements estimated at a range of $ 3.5- $5 billion to achieve effective execution over the five-year period of 2020 – 2025 and can only be achieved if government and private sector align and harmonize activities regarding spending and incentives to achieve optimal results," they explained.
Commenting on the report, Olusola Teniola, president, Association of Telecommunications Companies of Nigeria (ATCON) emphasised the right funding for the project will come if the right policies and conducive environments are provided by the government.
He stressed that to achieve the target; the Nigerian must adhere to the recommendations made in the NBP report and maintain focus on what matters to avoid certain mistakes made in execution of the 2013-2015 broadband plan.
"We need to focus on high priority areas that will enable us to achieve 70 per cent and a lot of those things will not require much amount of money to be spent. All these measures must be followed as contained as recommendations in the report," he said.
Foreign direct investment in the telecoms sector has remained integral to its expansion and improvement in services quality over the year with the future of the sector also depending on it to a large extent.
According to the National Bureau of Statistics (NBS), Until 2019 when, the sector recorded 725 per cent increase in FDI year-on-year to hit $944 million, foreign investors had developed apathy due to challenges facing the sector, eroding their confidence on return for investment (RoI).
Experts have however expressed optimism that the turnaround experienced in FDI attraction to the sector last year would continue and even double in years to come, stressing that this is critical to attaining development targets in the sector, including the 70 per cent broadband penetration agenda.
Last line
If the current national broadband target must be achieved at the stipulated time, government, at the one hand, must create an environment that will attract and boost confidence of investors on the other, who drive the execution of the project in terms of mobilization of funds.