Africa Investment Forum
$80bn worth of projects on the table as AfDB's AIF opens in Johannesburg
November 11, 2019845 views0 comments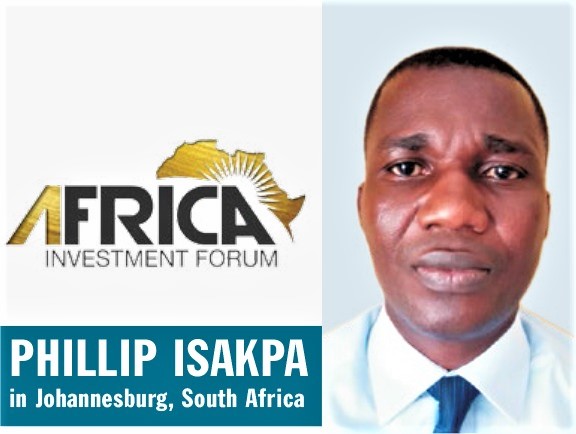 Global investors and astute deal makers have converged on Johannesburg, South Africa, where the second edition of Africa Investment Forum (AIF), the brainchild of the African Development Bank (AfDB), opens today, Monday 11 November. They are here looking for the vast investment opportunities that the Forum looks to showcase of a continent much seen as the last frontier for investments in the world that's very ready for exploration.
Eagle-eyed investors who do not miss a good deal when they see one will be hoping that a higher number of bankable projects will come up to whet their interests following last year's successful maiden edition, which saw the closing of 45 deals worth an estimated $39 billion.
This second forum is coming on the heels of the recent historical landmark increase in AfDB's capital by its shareholders from $93 billion to a new high of $208 billion, a massive $115 billion jump.
Tagged Africa's investment market place, the 2019 edition has been led by Nigeria's former pension Czar, Chinelo Anohu, an accomplished international corporate lawyer, under whose tenure as director general of the Nigerian Pension Commission, the number of contributors increased from five million to about eight million, with pension assets under management rising astronomically from $19.3 billion to $42 billion. She is also known to have introduced the structures for the currently running micro pension that is providing opportunities for informal sector workers to join in the contributory pension scheme.
But once the bell is sounded today for the opening of the AIF, expectations would be high to see the promise of this "Africa's market place" providing its promised multi-stakeholder, multi-disciplinary platform that can lead to advancing projects to bankable stages, raising capital and accelerating the financial closure of deals.
The Forum is seen as Africa's premier multi-stakeholder transactional platform for leveraging investments from the private sector, African and global financial institutions, global pension funds and sovereign wealth funds and other institutional investors.
Private investors are here and so are representatives from different African governments including Heads of State and Governments, giving opportunities for direct contact with key decision makers in government who can move on deals from discussion to fully closing them.
For this to seamlessly happen, the Forum will be offering its unique "Investment Board Rooms", where government leaders will be able to discuss policy, business and investment incentives which investors need to hear to be able to close transactions in real time over these three days.
A heavyweight of speakers has been lined up for the three days the forum will last with notable Heads of State and Governments, including President Cyril Ramaphosa of South Africa, the host country; African star leader, Paul Kagame of Rwanda; Ghana's Nana Akufo-Addo; and Karen Dunn Kelly, deputy secretary of commerce of the United States.
From the private sector, speakers already assembled include Tokunbo Ishmael, co-founder and managing director, Alitheia Capital; Ade Ayeyemi, group CEO, Ecobank Transnational; Gagan Gupta, president and CEO of infrastructure and logistics, and regional head of Central Africa, OLAM; Suzanne Gaboury, chief investment officer, Findev, Canada; and Rob Shuter, CEO, MTN Group.
A lot of excitement is following this forum with what has been lined up in terms of projects for possible deals to be closed on them. For instance, it is estimated that projects with a value of over $80 billion will be put on the table over the three days. With over 100 expert speakers and over 2000 delegates, activities in the 54 Boardrooms set up to cover such areas as power, transport, logistics, agriculture and telecoms, many analysts say they expect to see interesting and favourable outcomes.