Frontpage
Technology
WORLD BUSINESS & ECONOMY
Abu Dhabi's Chimera bets $50m on Airtel Africa's mobile money business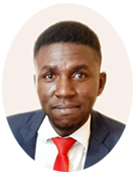 A graduate of Economics and Statistics from the University of Benin. An experienced researcher and business writer in the print and digital media industry, having worked as a Research Analyst at Nairametrics, Voidant Broadcasting Ltd, Entrepreneurs.ng, and currently a Market and Finance Writer at Business a.m. For stories, press releases, exclusive events, call +2347052803696 or send a mail to abuedec@gmail.com.
December 16, 2021575 views0 comments
Chimera Investment, an Abu Dhabi-based private investment firm and subsidiary of Abu Dhabi's Royal Group, has become the latest investor taking a bet on Airtel Africa's mobile money business with $50 million investment carried out through a secondary purchase of shares from a subsidiary of Airtel Africa plc.
Airtel Africa, one of the leading providers of telecommunications and mobile money services in Africa, in a disclosure filed to the exchange on Thursday, revealed that Chimera Investment LLC, through its subsidiary Chimetech Holding Ltd., now holds a minority stake in Airtel Mobile Commerce BV alongside the other minority investors, with Airtel Africa continuing to hold the majority stake.
It is understood that one major aim of the Chimera Investment stake is the fact that the company is seeking value-creation opportunities where it can invest proprietary capital and keep in line with its investment philosophy and key guiding principles.
This is coming a few months after the wireless carrier announced earlier in the year and also at the close of July that the first and second closes of the Airtel Money minority investment transactions with Qatar Holding LLC, an affiliate of the Qatar Investment Authority (QIA) saw an investment of about $150 million, minority fresh capital injections worth $125 million from TPG's The Rise Fund, Mastercard and QIA, respectively, by way of secondary purchase of shares in AMC BV from a subsidiary of Airtel Africa, with a further $50 million to be invested at second close upon further transfers of mobile money operations into AMC BV.
Meanwhile, the mobile money business of Airtel Africa appears to be juicy as can be seen in the company's full-year 2021 report with the subsidiary recording a profit before tax of $185 million, while the value of gross assets as at the close of Airtel's operating period printed $668 million.
Airtel revealed that the transaction is a continuation of the group's pursuit of strategic asset monetisation and investment opportunities.
The company said it aims to explore the potential listing of the mobile money business within four years, but proceeds from the transaction will be used by the wireless carrier to reduce group debt and invest in network and sales infrastructure in the respective operating countries.