Maritime
Abuja truck transit park to employ 5,000 people, says shippers council
March 17, 2020653 views0 comments
A truck transit park being promoted by the Nigerian Shippers' Council (NSC), in the Federal Capital Territory, Abuja will employ no less than 5,000 people when it comes on stream, the council has said.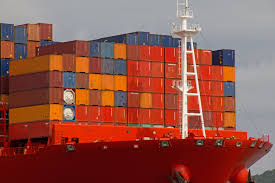 Hassan Bello, executive secretary of the NSC, while touring the site of the proposed TTP said the park would provide short-term resting place for truck drivers on long distance travels and reduce loss to life and cargo caused by accidents arising from fatigue.
"It is important because it is a modern infrastructure and the employment content in the park is very rich as it would provide jobs for three to five thousand people.
"The park is a major area where we will have a gas station, hotel and motel, restaurants, mechanic workshop, fire station, police post Automated Cargo Tracking System and other facilities.
During the short-term breaks and also long-term parking services, truck drivers can get fuel, food, restrooms, shower and basic supplies like oil and spare parts as well as servicing and repairs of haulage vehicles,'' he said.
Bello said that the council was developing the parks so that the truck drivers could be humanised and dignified by having a place to rest as it was compulsory to rest after six hours drive.
He said the council was working with the Federal Road Safety Corps (FRSC) so thatparking along the road indiscriminately would be prohibited so as to senitise the environment reduce havoc.
We want a decent place, modern and economic place as a lot of things will be put up in the park, and we could even have a housing estate, industrial park and warehouses.
"The transit park will not only be for trailers, luxurious buses, even mini buses and smaller cars can park and rest as there will be a lot of facilities to benefit from,'' he said.
According to him, TTP projects across the country are on a Public Private Partnership (PPP) in line with the Federal Government's policy direction to address infrastructure deficit in the country.
Bello said that the council had begun the project in Kaduna which would soon be commissioned.
According to him, there is one in Ore, Ondo, Obollo-Afor, Enugu State, and Lokoja among other places.
"We need to have modern transport infrastructure to support our economy aid timely delivery and eliminate delays,'' he said