Finance
Frontpage
Access Bank Q3 in with 24% revenue growth to N242.5bn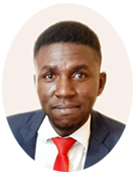 A graduate of Economics and Statistics from the University of Benin. An experienced researcher and business writer in the print and digital media industry, having worked as a Research Analyst at Nairametrics, Voidant Broadcasting Ltd, Entrepreneurs.ng, and currently a Market and Finance Writer at Business a.m. For stories, press releases, exclusive events, call +2347052803696 or send a mail to abuedec@gmail.com.
November 3, 2021459 views0 comments
Bank operating above CBN's 16% capitalization target

Capital adequacy ratio at 22% in September

Strong topline, decent sequential performances with rising OPEX
Nigeria's top lender, Access Bank Plc, saw its stock on the Nigerian Exchange (NGX) clip a little on the day it released its third quarter financial position, which showed the banking group posted a strong topline performance during the period, but was overshadowed by rising operating expenses.
The tier-1 bank recorded a 24.4 percent year on year growth in its revenues to N242.5 billion in three months (Q3) from N194.9 billion last year, chiefly driven by a 9.3 percent year on year increase in interest income calculated using effective interest rate.
Also, the bank's non-interest income advanced 30 percent year on year, driven by a 24 percent year on year increase in net fee and commission income and a 6.9 times year on year expansion in net foreign exchange gains over nine months in 2021. Also, contributing to the growth in non-interest income was the N2.6 billion income related to the bank's acquisitions in Kenya, Mozambique and South Africa.
Meanwhile, total comprehensive income grew 66 percent year on year because the negative result on the OCI line narrowed to N888 million compared with N24 billion in Q3 '20.
Also, during the reported period, the bank operated above its targeted capitalisation range and well over the CBN mandated regulatory minimum of 16 percent for domestic and systemically important banks. The bank's capital adequacy ratio (CAR) was 22 percent as of September 30, 2021, as against the 20.61 percent at the end of December 2020.
A breakdown of the group's earnings for the period ended September 2021 by Business A.M. Intelligence, shows that Access Bank group's personnel expenses vaulted 35.4 percent year on year to N28.2 billion, while other operating expenses rose 45.4 percent year on year to N62.8 billion in the reported quarter.
Profit before tax was marginally down 4.9 percent to N37.6 billion year on year from N39.5 billion; net interest income declined 3.4 percent year on year to N67.6 billion from N70.1 billion last year due to a rise in interest expense by 42.8 percent year on year to N83.5 billion from N58.5 billion.
The increase in interest income recorded by the banking group is attributable to a rise in the yield on securities and an increased level of trading activities during the period, including the strategy in place to stimulate the economy post the Covid-19 wave.
The increase in interest income from loans can be attributed to the re-evaluation of the loan books to ensure that the pricing of these loans reflects the current economic situation. Several moratoriums and waivers were implemented in the preceding period. The less than proportionate increase in interest expense for the group is in line with the group's drive to pursue low funding costs to drive down the cost to deposit ratio.
However, the bank's loan impairment charges fell 42.3 percent year on year to N10.3 billion in the reporting period, primarily due to lesser write-off on loans than the prior-year period and some partial writebacks of impairment charges. Additionally, the fee and commission income spurted 11.1 percent year on year to N40.1 billion, while the fee and commission expense rocketed 102.8 percent year on year to N9.9 billion in the third quarter of 2021.
In the scenario where the solid topline year on year performance has failed to translate into robust growth at the net level, Access Bank reported a decline of 9.1 percent year on year in net income to N35 billion in 3Q21.
Looking at the segmental loan book on the loans and advances to banks and customers in nine operating months, its retail banking (earlier personal banking) grew the most to N215 billion, followed by corporate and investment banking to N1.81 trillion, and business banking to N158 billion. The commercial banking segment's loan book was down to N1.86 trillion at the end of 3Q21.
The bank's basic earnings per share came in at N0.98 in the third quarter of 2021, down from N1.16 reported in the same period last year.