Companies
Transport Business
ACCI hinges solution to Apapa ports gridlock on electronic call-up system  
July 27, 2021406 views0 comments
The Abuja Chamber of Commerce and Industry (ACCI) has yet again maintained its stance on the implementation of electronic call-up system as one of the most effective measures towards curbing the incessant gridlock in the port town of Apapa, located in Nigeria's financial and commercial capital, Lagos State, resolving that the Nigerian Port Authority should be supported in its drive towards making it a successful procedure.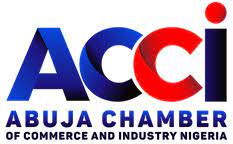 The chamber made the assertion during a recently conducted webinar tagged "Apapa Gridlock: Accelerating Implementation of E-call Up Policy", that was attended by port operators, importers, exporters and other stakeholders in the Nigerian port system.
Al-Mujtaba Abubakar, ACCI president, bemoaned that the Apapa port, despite being an integral part of, and a strategic gateway to Nigeria's economy, has been bedevilled with continued occurrence of gridlock. He added that the gridlock had for the past six years disrupted so many businesses and worsened Nigeria's rating on Ease of Doing Business (EDB).
Abubakar also recalled that the ACCI had in early 2018 hosted a roundtable on the traffic situation at the Lagos port.
"The well attended event came up with several solutions among which were proposals for an e-call up system to manage the trucking system at Apapa. We were glad that the management of NPA eventually introduced the digital system among other new ideas to ease traffic flow at the port. However, the implementation of the e-call up system has not gone as smoothly as envisaged," he noted.
The ACCI president suggested a sustained and expanded collaboration between the port authority and the Lagos State government to dismantle the forces behind the incessant gridlock at the Apapa port.
He further stressed the need for the government to introduce sanctions in the enforcement process, while multiple agencies operating at the port also need to harmonize their operations to reduce the current hardship in the clearance of goods at ports.
Also speaking, Mohammed Bello-Koko, acting managing director of Nigeria Ports Authority (NPA) said the traffic management along the access roads to the ports in Lagos has been a major challenge to the Nigerian Ports Authority.
Bello-Koko identified inadequate physical infrastructure (truck parks) as another impediment to the implementation of the e-call up system, noting that the NPA, Lagos State government, Truck Transit Park Limited are making collaborative efforts towards creating a viable solution.