Africa
AfDB issues 10-year CAD$60m "Feed Africa" bond to end continent's dependence on food imports
May 31, 2018820 views0 comments
The AAA-rated African Development Bank Wednesday, May 30, 2018 issued its second "Feed Africa" bond for CAD$60 million, which was sold to Japan Post Insurance Co., Ltd., the sole investor in the transaction. Citigroup Global Markets Limited acted as the arranger and lead manager of the transaction. The bond would mature on May 30, 2018
As part of its High 5 priorities, the AfDB adopted a "Feed Africa" Strategy for Agricultural Transformation in Africa 2016-2025, investing US$24 billion over ten years to help end extreme poverty; eliminate malnutrition; end dependency on food imports, and move Africa to the top of the value chains in its areas of comparative advantage.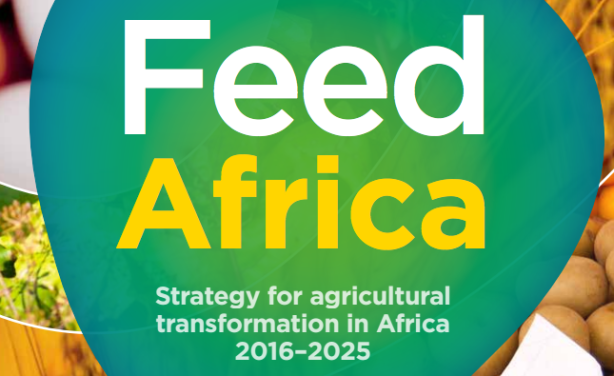 The Bank will make its best efforts to direct an amount equal to the net proceeds of the issue of notes to lending projects that aim to Feed Africa", subject to and in accordance with its lending standards.
It said the note proceeds would be included in its ordinary capital resources and used for its general operations in accordance with the agreement establishing the African Development Bank.
The African Development Bank Group is the premier development finance institution in Africa. Its mandate is to spur sustainable economic development and social progress on the continent to contribute to poverty reduction. To do so, it mobilizes and allocates resources for investment in Africa, and provides policy advice and technical assistance to support development efforts. Eighty member countries comprising 54 African countries and 26 non-African countries subscribe to the Bank's authorized capital of approximately US $100 billion.
In 2015, the Bank developed a new strategic operational agenda, the High 5s, to accelerate the implementation of its Ten-Year Strategy 2013-2022: Light up and power Africa, Feed Africa, Industrialize Africa, Integrate Africa, and Improve the quality of life for the people of Africa.