Frontpage
Africa insurance slow growth due to high cost, poor digitalisation 
October 11, 2022248 views0 comments
Insurance take-up across Africa is relatively low as a result of the high cost of delivery and low digitalisation in the continent, according to a collaborative research study by economic impact agency Cenfri and Equisoft, a global provider of advanced insurance and investment digital solutions.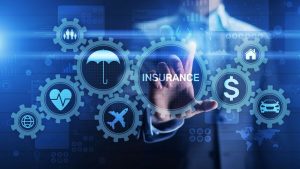 Regional consumer surveys showed that less than 10 percent of the adult population in nine sub-Saharan Africa (SSA) countries have private insurance, while insurers tend to have costly inefficient and outdated legacy systems.
The low insurance adoption was attributed to the high cost of delivery, with 33 percent of insurers across Ghana, Kenya, Nigeria and Rwanda having an expense ratio of 80 percent or more. Poor adoption of digitalisation in the insurance value chain was also identified as a major constraint to insurance distribution in the world's fastest growing continent by population.
According to the 2022 report titled "Understanding Insurance Distribution & Automation in Africa", insurers, banks and brokers in Africa typically rely on manual processes for selling insurance, onboarding, engaging with clients and settling claims.
The study observed that the resulting integration and automation limitations impact the ability of distribution partners to originate and administer new and existing insurance policies effectively and efficiently.
In addition to the low levels of digitalisation and integration between and within systems, the report added that brokers and insurers face an array of other challenges when it comes to digitalising insurance distribution across Africa, including low levels of trust, awareness and understanding among customers, as well as low digital capabilities of customers and cost constraints.
Sixty-four percent of insurers interviewed in the survey mentioned that low trust, awareness and understanding among customers are challenges they face when distributing insurance. This came through strongly in the qualitative interviews, with insurers mentioning that the high rates of financial illiteracy in the mass market mean that most customers have a low understanding of, and are sceptical of, insurance. This also means that many customers prefer to engage in person, rather than through digital channels, when it comes to purchasing insurance. The preference for in-person engagements is reinforced by the fact that customers have poor digital capabilities, mentioned as a constraint by 45 percent of insurers.
"Across Africa, most customers lack access to the internet, smartphones and laptops and have limited digital skills. This limits the extent of digitalisation of the full sales process to lower-income customers," the report stated.
It said that lower-income customers have poor trust in digital engagements, which limits the potential of digital sales. This forces most insurers and distributors to conduct marketing and customer education in person rather than exploiting the potentials of digital marketing/services.
According to the study, 55 percent of insurers struggle with inefficient manual processes and lack of digitalisation in operations such as generating leads and onboarding new clients. This, it stated, has implications on sales, claims processes and product offerings, hindering the efficiency with which distributors can sell insurance. This is aligned with brokers' perceptions, with many stating that they perceive poor digitalisation of insurers' systems as a key challenge that insurers face.
"It is apparent that many insurers and distributors still rely on various manual processes and that their systems – especially those of insurers – are poorly digitalised," the report said.
This results in inefficient and ineffective distribution and client engagement processes, and negatively affects insurers' ability to effectively manage their businesses, it explained.
Tracking key metrics and data was also identified as a major challenge for insurers. Many insurers stated that there is poor integration between their internal systems, suggesting that information exists in silos across the systems, which exacerbates the challenges insurers face in organising their data. This inhibits insurers' understanding and analysis of their customers for sales segmentation and other purposes, as well as their ability to manage the productivity of their distribution channels and other important aspects of their business.
The report further pointed out that insurers struggle to create new products or adapt existing products, a by-product of inefficient and poorly digitalised systems which have difficulties handling more complex requests or rapidly responding to market requirements. This, according to the report, results in manual data uploading/processing between systems, which is time-intensive and increases the risk of errors regarding the consistency and correctness of information.
Distributors were also found to face increasing pressure to lower operating costs, increase productivity, automate tedious tasks and efficiently meet compliance requirements.
These trends, the report noted, highlights the importance of and need for the automation of insurance sales across the continent.
The report argued that digitalisation of processes presents opportunities for efficiency gains in the insurance sector. It noted that the onset of COVID-19 strengthened the imperative for insurance markets to digitalise, as the lockdowns and restrictions in movement constrained insurers' operations and new sales.
"Over the medium to longer term, the efficiency gains associated with digitalisation constitute a major opportunity for enhanced insurance market development in Africa," it stated.
To this end, the report identifies six key opportunities for improved digitalisation of insurance distribution to enhance insurance adoption in Africa. They include:
Digitalise internal insurance systems to reduce cost and enable seamless digital distribution – The report noted that though this involves an upfront investment, it would reduce the costs and capabilities required to maintain their systems in the long term.
Integrate with distribution partners to reduce cost and improve offering – Improved integration with partners' systems would allow for more seamless data delivery, reduce the labour required for internal IT departments and optimise distribution processes. In addition, improved integration capabilities can enable insurers to partner with a wider range of distributors and extend their reach.
Leverage digital solutions for automation and integration – Insurers and distributors should consider leveraging technology companies that can help them digitalise their internal systems and integrate these with third parties. Doing so would significantly simplify the process of digitalising and help insurers and distributors to overcome many of the cost, legacy and capacity constraints they face when it comes to developing new systems.
Digitalise systems for improved analysis and tracking capabilities – This, according to the report, presents a key opportunity for insurers and distributors to improve their data tracking and analysis capabilities, which would improve their customer targeting and servicing and help them better understand the performance of various products and/or internal processes.
Digital approach needs to enable in-person engagement, given trust and awareness gaps – Many insurers and brokers rely on physical engagements and manual processes to generate leads, onboard new clients, handle underwriting requirements and track staff productivity, resulting in significant inefficiencies and delays. Digital sales were identified as a key opportunity by over two-thirds of insurers and distributors to overcome these challenges. This includes electronic know your customers (KYC) and remote onboarding, which automate part of the sales process while retaining critical in-person engagements, presenting a more realistic opportunity for more efficient sales.
Ensure digital system flexibility to enable innovation to meet customer needs – The outdated, costly and inflexible systems currently used by insurers constrain their innovation capabilities. As a result, brokers have highlighted that there are insufficient products that meet customer needs. Updating these systems, understanding the needs of the market through research, and engaging with distribution partners will enable insurers to develop new, more appropriate product offerings for the market, thus creating key opportunities for growth.