Oyeleye
Africa, leadership and public institutions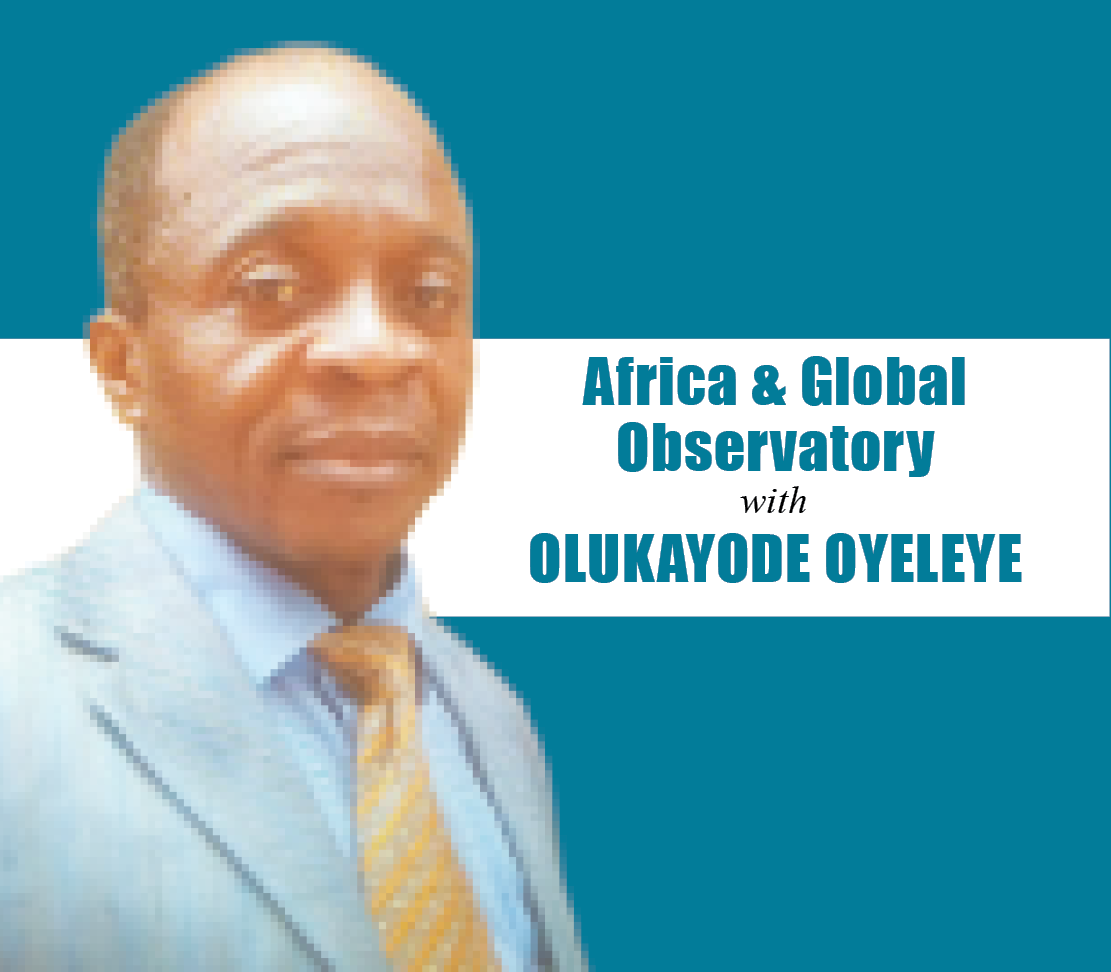 Dr. Oyeleye, a consultant, journalist and policy analyst, can be reached via:
oyeson2@yahoo.co.uk
Twitter: @OlukayodeOyele1
October 9, 2018866 views0 comments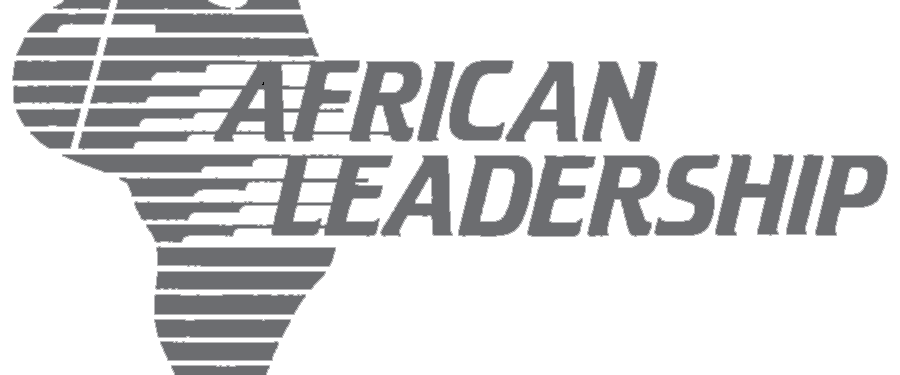 GOAL NUMBER 16 of the Sustainable Development Goals (SDGs) lays strong emphasis on peace, justice and strong institutions. But these three are in short supply in many African countries. It follows therefore that Africa is yet to come anywhere close to meeting the SDG 16, which states that "without peace, stability, human rights and effective governance, based on the rule of law – we cannot hope for sustainable development."
Those entrusted with public offices, positions and powers all over Africa have to gauge their achievements, not by length of years of influence or, for that matter, the material acquisitions they manage to make. Rather, they have to measure themselves by how many lives they have touched positively while in power. We have examined the leadership of Nelson Mandela. This allusion has great bearings to what other living leaders need to know and do with positions within their grips.
Historically, however, Africa has earned the inglorious accolade of a continent filled with strong leaders but weak, or sometimes ineffective, institutions. Barack Obama, during his visit to Africa in 2009 as the president of the United States, condemned tyrants who enrich themselves and urged Africans to demand stronger governments. "Africa's future is up to Africans," Obama said in a speech to the Ghanaian parliament during the visit. He described Africa's leadership problems in clear terms and spelt out some implications of bad leadership, many of which are all too obvious.
Obama noted that "development depends upon good governance. That is the ingredient which has been missing in far too many places, for far too long." He described good governance as "the change that can unlock Africa's potential. And that is a responsibility that can only be met by Africans." Obama spoke of how leaders are the engineers of repression and that they are largely culpable for their people's backwardness. According to him, "repression takes many forms, and too many nations are plagued by problems that condemn their people to poverty."
But the statements that should worry Africans more are these: "No country is going to create wealth if its leaders exploit the economy to enrich themselves, or police can be bought off by drug traffickers. No business wants to invest in a place where the government skims 20 per cent off the top, or the head of the Port Authority is corrupt. No person wants to live in a society where the rule of law gives way to the rule of brutality and bribery." We can thus deduce the clear distinction and comparisons between strong leaders that abound and institutions that are mostly weak even where they exist.
Obama spoke the minds of developed countries that give official development assistance to Africa as well as of non-governmental organisations and donor community that seek to help Africa get things right. They were not throwing their money into the continent for no clear purpose in mind. Their years of interactions with African nations and their leaders have helped them evolve informed opinions about Africa and why the continent still hasn't got its leadership and institutions right after many decades of self-rule.
The major institutions that define progressive countries and nations work in agreement with good economy, freedom of speech and exercise of fundamental human rights. If Africa must develop, grow and prosper, much therefore depends on leadership and power relations. The reluctance of dictatorial leaders and despots in many African countries to lead the way in the right directions have sent their respective countries on downward spiral, from grace to grass, from prosperity to penury, while the leaders remain strong and influential. Perhaps we could take the recent cases of voluntary ceding of power by some national leaders as evidence of change for the better. By whatever description, Robert Mugabe has finally bowed out of power in Zimbabwe after over three decades in office as president. Lately, the younger Kabila reportedly signalled that he would not be running for another election after many years of ruling the Democratic Republic of Congo.
Returning to Obama's statements, "Africa doesn't need strongmen, it needs strong institutions." These, obviously, should serve as precursors for the much needed emancipation and the unlocking of the continent's potential, socially and economically. A 2015 publication from the Brookings, titled "From strong men to strong institutions: An assessment of Africa's transition towards more political contestability," stated that "building institutions takes time, but, once built, they are respected." The publication attempted to explain the unrest that followed years of tardiness and reluctance to respond to people's demand for more inclusive and contested representation after series of uncontested elections.
Citing Nigeria and Ghana as outliers among other African countries in terms of leadership transitions, Brookings noted that, even in the two countries, "the process of peaceful contestation resulting in leadership transitions is not yet a consistent and dominant normal." It warned rather that," looking ahead to the rest of this decade, there are ominous signs that citizens in countries where a truly competitive process has not taken root will be fertile ground for popular uprisings and instability—including, unfortunately, terror."   A lot is expected from the African Union in adopting legislation that makes term limits binding while the civil society and other influential individuals or institutions make efforts in isolating leaders who attempt to circumvent their constitutions.
Leadership across the continent has shown that there are a lot that needs to be fixed. Bad economics, bad politics and institutional failure on law enforcement and actual punishment for the individuals involved in official misdemeanours, such as corruption and misuse of public offices, contribute significantly to Africa's decline. Determination of top leaders to maintain their commitment to this fight and readiness to pass it over to other potential leaders will help free most African countries from 'potential time bombs.' Many could therefore expect to see further improvement in future.
Global stakeholders have recently called on the International Monetary Fund (IMF) and the World Bank Group to commit to a "strong, sustainable, balanced, inclusive, and job-rich growth" and to promote policies and scale up capacity development that will help poorer countries "unlock their growth potential and enhance resilience to shocks." These are areas that require urgent interventions by various countries within the countries.
Severe capacity deficits often in the form of shortage of critical skills, deficits in leadership, inhibiting mindsets and weak institutions predispose countries to stagnation. This has severely hampered the ability to implement existing policies and development strategies across the continent. Professor Emmanuel Nnadozie, the Executive Secretary of African Capacity Building Foundation (ACBF), in a recent interview, disclosed that "Africa's development efforts are being hobbled by severe capacity deficits, often in the form of shortage of critical skills, deficits in leadership, inhibiting mindsets and weak institutions," all of which inhibit development even when a strong leader is in position of power.
According to Nnadozie, the combination of these problems "has severely hampered the ability to implement existing policies and development strategies across the continent. This persistent implementation gap has resulted in good development strategies and policies not translating to desirable development outcomes, including sustained economic growth, structural transformation, employment, reduction in inequality and eradication of poverty."
Simply, it is obvious that bad leadership is the progenitor of the various backwardness indices that hover over all countries in Africa today, which must be reversed if the continent is to make progress. The national leaders and holders of powers have the responsibility to put their respective countries and Africa first and themselves last for the purpose of ensuring and enabling the growth of the continent. The multiplier effects and positive results are incalculable and likely beyond comprehension. Good leaders must now step forward and make Africa great!