Electricity
Energy
Africa needs $250 billion to scale up its electricity-Momoh Bukola Odufade is Businessamlive Reporter.
You can contact her on bukola.odufade@businessamlive.com with stories and commentary.
December 20, 20181.1K views0 comments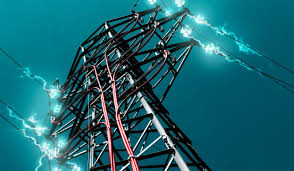 Africa requires about $250 billion worth of public private partnership investment to address the power deficit situation on the continent, James Momoh, the Executive Chairman, Nigerian Electricity Regulatory Commission (NERC) has said.
He said in order to reach the United Nations' (UN) target of Universal Access by 2030, the continent will need to add around 250 gigawatts (GW) capacity.
According to statement, the NERC boss said the total generation capacity of Africa stands at about 147 gigawatts (GW) which is shared by the entire region. Hefurther said South Africa as a region consumes about 45 gigawatts (GW), North Africa consumes 50 gigawatts (GW), with their citizens having 99 per cent access to electricity, while the remaining balance of about 50 gigawatts (GW) is shared among the 49 countries that make up Sub Saharan Africa.
"In Angola, 15 million people have no access to electricity, with its national electricity rate at 30 percent; Republic of Benin, seven million without access to electricity, with national electricity rate of 29 percent; Burkina Faso has 14 million people without electricity with the country's level of electrification at 17 percent", he said.
He however lauded the success story in West Africa, namely Ghana whose electrification rate is at 72 percent, the highest in West, East and Southern Africa, which Momoh said can be attributed to the implementation of a National Electricity Policy from 1989 to date.
On the other hand, Nigeria's electrification rate is stuck at 45 percent with half of its population having no access to electricity and might not if "we do not come up with a dynamic strategy to bridge the energy gap in the country," Momoh warned.
He explained the detrimental effects on the power deficit which cuts across all sectors of the economy, and as a result, of the governments' inability to provide the energy needs of their people, adequate provision of health services, schools, clean water, food security and industries to their people.
He also said that countries like Nigeria spend about one to five per cent of their GDP yearly to generate electricity from expensive diesel power generation in order to meet their power needs.