Awards
Africa Prudential named best registrar in West Africa, unveils new corporate identity
July 25, 20171.4K views0 comments
Africa Prudential Registrars Plc has been named the best registrar firm in West Africa by Africa-Canada Trade Alliance at the 7th Edition of the West Africa Innovation and Excellence Awards ceremony, which held at Abuja recently.
A letter issued by the organisers said the innovation award celebrates outstanding innovations, brands and personalities in the public and private sectors across West Africa.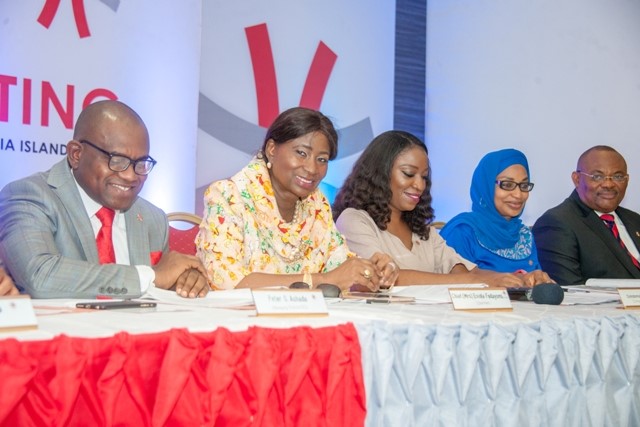 According to the organisers, this year's award is based on clear strategic indices, which include among others efficiency and quality competitiveness, timely delivery of services, customer service excellence, brand value, and market/ industry capacity, as well as market rating among competing brands.
Based on internationally acceptable methodology, Africa Prudential Registrars was adjudged to have scored above the minimum score line of 75 percent to clinch the coveted award.
Catherine Nwosu, Chief Operating Officer, Africa Prudential Registrars Plc, who received the award, assured that the company is poised to consistently improve on her performance.
"With this award, the bar has been raised, and we cannot afford to deliver less," she said.
Meanwhile, Peter Ashade, Managing Director/CEO of the company has spoken on the recent change of name to Africa Prudential Plc and its new visual identity.
"The change of name is a strategic decision, which enables the company better harness its emerging potentials, while keeping its service promise to clients, and maximising possibilities for its stakeholders," he said, emphasizing that with over seventy (70) client registers, Africa Prudential Plc remains a leading player in the registrars' business.