Insurance & Pension Business
African insurance growth calls for unity, cooperation among insurers, says NAICOM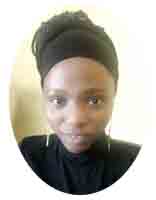 She is a passionate writer whose flair for journalism earned her awards as a campus journalist. Driven by hunger for success, she strives to make the world a better place with insightful, analytical and informative piece around insurance, technology and other sections.
September 15, 2021244 views0 comments
Insurance industry regulator, National Insurance Commission (NAICOM), has charged operators of insurance in Africa to embrace collaboration as a tool for making a huge impact in the insurance landscape across the region.
Sunday Olorundare Thomas, commissioner for Insurance made this call at the investiture of Tope Smart, managing director and chief executive officer of  Nem Insurance, and the immediate past chairman of the Nigerian Insurers Association (NIA), as the new president of the African Insurance Organisation (AIO) in Lagos.
Noting that the development of the regional insurance market was no longer a choice but a necessity, the commissioner pointed out that the key to achieving the huge growth potential in insurance all over Africa hovers around unity and cooperation among operators, adding that various governments around the continent would gain economically from the partnership by operators.
Charging the new leadership of the AIO to be up to task, Thomas stated that there is a need for Africans to support one another instead of solely relying on foreign or international support from the west and other super powers as the world at large is overwhelmed by so many issues.
He said: "Let me charge the new leadership of the AIO to cap it by vigorously persuading the governments across the continent to play their roles in providing the necessary support, creating an enabling environment for insurance activities to flourish, continued lifting of border barriers making movement of resources almost impossible, promote healthy competitions amongst member states and promoting knowledge sharing across the continent among other objectives that would make insurance business thrive within the African markets.
"Let me charge the new leadership that by the year 2022, the AIO will celebrate its golden Jubilee (50 years) being established in 1972 which means you can also write your achievements in gold for coming on board at this critical time. We expect to see great stride and landmark achievements when your tenure is over and the baton will change hands."
He, however, added that the signing of the Africa Continental Free Trade Agreement (AfCFTA) is an avenue to foster unity and integration within the Africa region as it provides an opportunity for achieving a  common market for goods and services through the guarantee of free movement of human resources and investment whilst also imploring the new president to  tackle the huge task facing him in his new position.