Technology
Africa's $3bn+ data centre market presents opportunities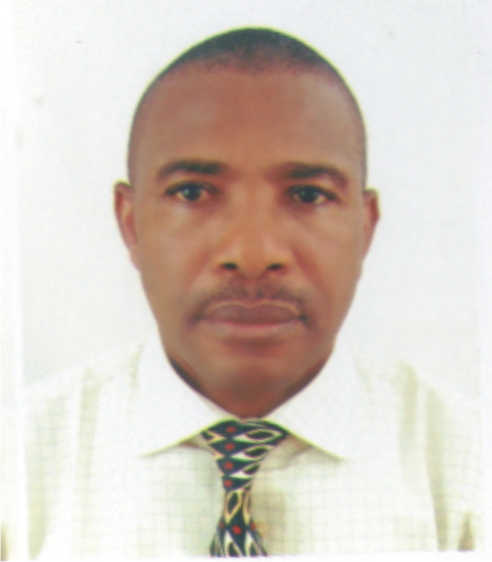 Ben Eguzozie is business a.m. regional lead based in Port Harcourt, providing regional and national  coverage for economy, business and finance
You can contact him on ben.eguzozie@businessamlive.com with stories and commentary.
January 26, 2021595 views0 comments
To outpace‭ $‬3bn by 2025‭, ‬says Turner‭ & ‬Townsend report
Growing at a CAGR of above 12%
South Africa‭, ‬Nigeria‭, ‬Kenya equipped to tap into global market share
Global data centre to hit‭ $‬230.16bn in 2025‭ ‬with CAGR of 6.79%
Africa data centre market size is expected to outpace $3 billion in four years' time to 2025, growing at a compound annual growth rate (CAGR) of above 12 percent, according to a recently released report titled, "Data Centre Cost Index 2020", by Turner & Townsend.


The sector has witnessed steady growth in interest from major global cloud service providers such as AWS (Amazon Web Services), Microsoft and Huawei over the last five years, according to reports gleaned from African Business.
Meanwhile, the data centre cost index also suggests that South Africa, Nigeria and Kenya are well equipped to tap into the global market share of data centre investments, chiefly due to their low-cost base compared to other world markets.
South Africa is the largest market in Africa for data centres. With a total GDP of over $315 billion and a contribution of six percent from the digital economy, South Africa's data centre industry is thriving. Globally, the rainbow country is ranked 25 on cloudscene based on data centre density. The country's top service providers include Internet Solutions, Liquid Telecom and MTN. South Africa has 52 internet users per 100 and the connectivity ecosystem is made up of 52 colocation data centres, 335 cloud service providers and six network fabrics.
Nigeria is another fairly established African market for data centres. It has a population of over 206 million and a GDP of $481 billion. The country's top service providers include Console Connect, MainOne and Netcom. Nigeria has 47 internet users per 100 and the connectivity ecosystem is made up of five colocation data centres, 50 cloud service providers and one network fabric.
Kenya is a more nascent but growing market for data centres. The country's top service providers include Console Connect, PCCW Global and China Telecom. Kenya has 46 internet users per 100 and the connectivity ecosystem is made up of 10 colocation data centres, 23 cloud service providers and two network fabrics.
On construction market of data centre projects, South Africa is hot with key projects coming to fruition and hyperscale investments increasing. Many hyperscale clients see South Africa as a stepping stone into the rest of Africa, and there is growing emphasis on Nigeria in West Africa.
The primary colocation data centre markets in South Africa are Johannesburg, Cape Town, Durban, Midrand and Port Elizabeth. Energy is a significant issue for data centres, but South Africa has relatively reliable energy coverage, with increasing use of green energy sources.
Already, Dimension Data is currently developing a large data centre (20 MW) for a hyperscale client from Europe, which is due for completion in 2021. Huawei has a significant footprint in South Africa and the rest of Africa. It is active in the market as an integrator and is providing facilities for a local telecoms company, MTN.
Africa has been witnessing substantial investment trend in its data centre industry. A research carried out by Briter Bridges substantiated this new investment leaning. For example, in 2020 alone, the industry witnessed five major ISP and data centre deals worth north of £1 billion.
Actis, a leading investor of private capital into global emerging markets, announced that it had entered into agreements to acquire a controlling interest in South Africa's Octotel, a fibre-to-home operator at a value of $140 million. Another significant move was made by the newly established US International Development Finance Corporation US-DFC, which in December (2020) announced a $300 million investment in the expansion of Africa Data Centres, the data storage arm of Johannesburg-based Liquid Telecom. Analysts are of the strong view that investment in internet infrastructure, connectivity and data centres will continue to grow in Africa. But the question posed by these analysts is: which African cities will benefit the most and become data clusters for the region?
What is the 2021 outlook for Africa's data centre? Construction spending suffered greatly during 2020 due to Covid-19, with negative investor sentiment and slow economic growth across Africa. Regardless of this, analysts say the data centre market has remained comparatively strong.
There are at least six largescale data centres due to be developed in Africa this year. Four are close to Johannesburg. There are many feasibility studies currently being undertaken in Cape Town and the surrounding region regarding suitable land parcels. In Nigeria, there are two large data centres scheduled for completion in 2021.
Africa Data Centres (under the Liquid Telecoms South Africa Group) is currently committed to rolling out 14MW of white space, which will be completed in 2021. Teraco Data Environments remains Africa's largest data centre operator, with a 38MW data centre planned.
The data centre cost index identified Johannesburg (South Africa) and Nairobi (Kenya) among the least ranked expensive cities for construction of data centres in an index topped by Zurich (Switzerland), Tokyo (Japan), and Silicon Valley (home to some of the largest technology corporations in the world in San Francisco Bay, USA).
In the data world today, data centres play a major role determining the speed of flow of information needed by users and businesses. Within the data world, users and businesses are quite unenthusiastic to any delay or latency to the information that they need. The closer a business is to a data centre, the quicker it will receive the information it needs. This translates that data centres that are cited close to businesses will have the lowest levels of latency, thus increasing their competitive advantage.
The new rush for investments in this asset class is clearly ongoing, with reputable international players investing in mature technology-based companies in Africa, which have a deep understanding of their local market conditions and the potential for scale.
The global data centre infrastructure market would reach $230.169 billion in 2025 from $155.201 billion in 2019. It is projected to grow at a CAGR of 6.79 percent during the forecast period. It is said that the data centre infrastructure market is growing owing to increasing colocation and data centres in the world. Colocation is the practice of housing privately-owned servers and networking equipment in a third-party data centre.
Future data centre will inevitably require adequate processing power—locally, in the cloud and at the edge—to effectively manage new challenges around bandwidth, security and tools like AI (Artificial Intelligence), advanced analytics, 5G, edge computing and more.
As of today, the largest data centre colocation provider in the world is Equinix, accounting for 11 percent of the $54 billion market, according to the latest global leaderboard by Structure Research, an analyst firm that tracks the internet infrastructure services market.