Technology
Africa's digital assets exchange KoinKoin mulls global expansion as revenue exceeds $40m
September 16, 2022142 views0 comments
By Chisom Nwatu
Africa-focused digital assets exchange, KoinKoin, has revealed its plans for global expansion after the company's annual revenue hit over $40 million in over-the-counter (OTC) transactions.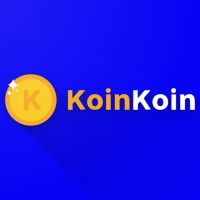 As part of its expansion plans, KoinKoin will seek to double the headcount of its 15 full-time staff members across the company's offices in Nigeria and Ghana and bolster its C-suite team which is operating out of London.
Launched in 2017 by Ola Atose, KoinKoin makes it easier for customers to buy, sell and transfer digital assets across Africa, Southeast Asia, and Western Europe.
Also, the company announced plans to make new growth hires in its key operating countries of Nigeria, Ghana, Kenya, South Africa and Antigua and Barbuda.
The digital assets exchange platform is also putting final touches on its radical and exciting new app for its customers, which will rival Blockchain.com and Coinbase with superior customer-focused features, providing unparalleled value and access to world-class crypto assets.
The move will form part of KoinKoin's wider strategy to begin competing in the retail space and making a bigger impact for retail consumer needs.
On KoinKoin's platform, users can trade globally round the clock, every day of the year. Its deposit system allows customers to quickly begin buying and selling crypto, with APIs providing market data and real-time information around the best prices.
"We set out to build a highly secure platform, with the aim of becoming the go-to exchange for all cryptocurrency requirements not just in Africa, but for all businesses and individuals with an active interest in Africa from around the globe. In the last year, we've seen a huge rise in demand with OTC transactions surging as customers seek to access the best liquidity from over 100 exchanges globally," Ola Atose, founder of KoinKoin, said.
The KoinKoin CEO said with the demand for cryptocurrencies and blockchain technology surging, the company was committed to growing its global footprint, developing, and launching new services, while bolstering its sales and customer service team "with the launch of a radical and exciting new app in the coming weeks".