Oyeleye
Africa's dilemma and the right energy pathway (1)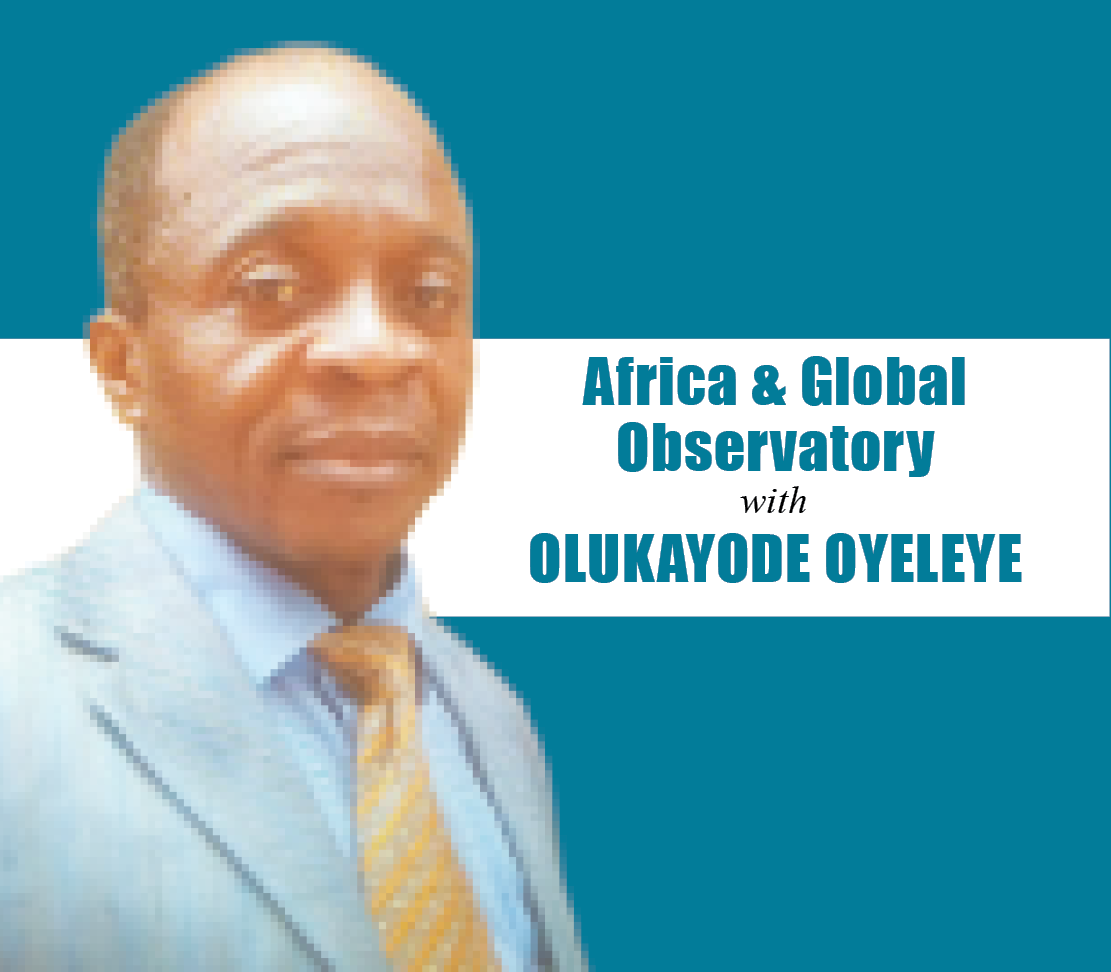 Dr. Oyeleye, a consultant, journalist and policy analyst, can be reached via:
oyeson2@yahoo.co.uk
Twitter: @OlukayodeOyele1
August 1, 2018883 views0 comments
Africa stands at the crossroads between technological advancement, economic expansion, environmental stewardship and sustainable development. The continent, understandably, missed the industrial revolution of mid-eighteenth to mid-nineteenth centuries. It avoidably lagged behind the Green Revolution, or third agricultural revolution, occurring between 1950 and the late 1960s, that increased agricultural production worldwide. Now it is under pressure to catch up with the gene revolution train involving the application of biotechnology in food production. The gene revolution, largely given a boost by private companies, and based primarily in industrialised countries, is now overtaking the green revolution that was essentially promoted by the public sector.
Africa's institutional capacity, economic strength, technological prowess and human capital will play a great role in the future prospects of the continent, within and between countries. The Information and Communication Technology (ICT) revolution currently sweeps across Africa, though relatively more slowly than it does in Europe, Americas, Asia and the Pacific. The ICT revolution, fuelled by the exponential progress of the semiconductor technology and the accelerated pace of globalisation, has become an important driver of economic growth across nations, ushering in a New Economic Order that is re-configuring the world economy.
Crucial to Africa's true reckoning in the emerging global economy is power, involving its generation, transmission and distribution. Within the broad spectrum of available power sources, Africa is faced with a wide array of choices, based on magnitude, safety, efficiency and
durability. It has to consider trade-off, compromises and delicate balances before narrowing down on choices to settle with. While some options lend themselves easily to private sector investments, a few others have to be under state control for safety and security. While some pose almost negligible risks, some are prone to elaborate dangers, often with wide-ranging and substantial destructive consequences. The Chernobyl nuclear accident in 1986 under the defunct
Soviet Union called to question the purported safety of a nuclear power station as a renewable source of electricity.
As Africa seeks to develop, one of the areas attracting enormous investments is in the construction of dams. The trend is not limited to Africa. In the past couple of decades, on a global scale, attention has increasingly turned to dams. Many reasons are given for the preference for dams. A 2014 Forbes publication noted thus: "Developing countries are planning to dramatically expand hydroelectric power generation in their desperate need for electricity and irrigation." The report regarded it as a strategic decision for the countries to use their own resources. "Second only to nuclear power in providing low-carbon, long-term reliable base load generation," it opined, "hydro is an excellent way to increase energy production without mortgaging your country's future to another country's fossil fuel supplies."
Across the globe, over six hundred hydroelectric dams are reportedly presently under construction and over 3,000 are planned for the near-future, with most of these sites are in Asia and Latin America. An expected positive development is that this would double the amount of hydropower in the world if or when completed. This has an antecedent. Historically, hydroelectric power has played an important part in the development of electric power industry. Both small and large hydroelectric power developments were instrumental in the early expansion of the electric power industry and there are claims that hydroelectric power plants are the most efficient means of producing electric energy. The efficiency of today's hydroelectric plant is about estimated at about 90 per cent. In addition, hydroelectric plants do not create air pollution; the fuel – that is the falling water – is not consumed; projects have long lives relative to other forms of energy generation; and hydroelectric generators respond quickly to changing system conditions. These favourable characteristics continue to make hydroelectric projects attractive sources of electric power.
But many things are changing. What could be said with smaller scales of fewer dams when global environmental conditions were more stable could no longer be said in the context of unstable global conditions, emerging ambitious and grandiose dams and increasing pressures of changing demographics and greater demands for electricity, for industrial and domestic uses. Another side to this story is that a dramatic expansion of hydro, especially in tropical regions where many of these developing countries are, will also dramatically affect river ecosystems, livelihoods and external environment. A review of the financial performance of two hundred and forty-five dams in 2014 researchers at Oxford University led to the conclusion that the "construction costs of large dams are too high to yield a positive return."
Yet the large dam construction is the new vogue in hydropower projects. The hydropower provides about 96 per cent of the renewable energy in the United States. Other parts of the world seem to be following on that path. And there are plausible reasons to buttress the trend. The World Energy Council (WEC) has disclosed that hydropower is the leading renewable source for electricity generation globally, supplying 71 per cent of all renewable electricity. Reaching
1,064 GigaWatts (GW) of installed capacity in 2016, it generated 16.4 per cent of the world's electricity from all sources. Global hydropower installed capacity, by region, according to WEC, is as follows: Africa (SSA), 2.1 per cent; Middle East and North Africa, 1.7 per cent; Latin America and the Caribbean, 13.2 per cent; North America, 16.1 per cent; Europe, 24.4 per cent; South and Central Asia, 6 per cent; East Asia, 31.6 per cent; South East Asia and Pacific, 4.8 per cent.
In WEC's ranking, the top hydropower producing countries, in descending order of magnitude, are China, Brazil, Canada, USA, Russia, Norway, India, Japan, Venezuela and Sweden, with China as the greatest producer. At the end of 2015, the leading hydropower generating countries were China, the US, Brazil, Canada, India and Russia. The many opportunities for hydropower development flaunted throughout the world are a big attraction. Global hydropower generation as at 2015 was 1.21 terawatts (TW). Although there is no clear consensus, estimates indicate the availability of approximately 10,000 terawatt-hours (Twh) per year of unutilised hydropower potential worldwide. But all of these come with price tags, in economic, environmental and human terms.
Whether the cost-benefit analysis encourages or discourages the construction of more grandiose dams is debatable. In Africa, as at 2017, hydropower consumption stood at about 55 million tons oil equivalent (TOE). The growing population, urbanisation pressure, industrial need for electricity supplies, leading to installation of ever bigger and higher volume dams, all have implications for Africa now and in the future. And these need to be discreetly managed for posterity and sustainability.