Oyeleye
Africa's leadership bright spots, dark blots and fading stars (5)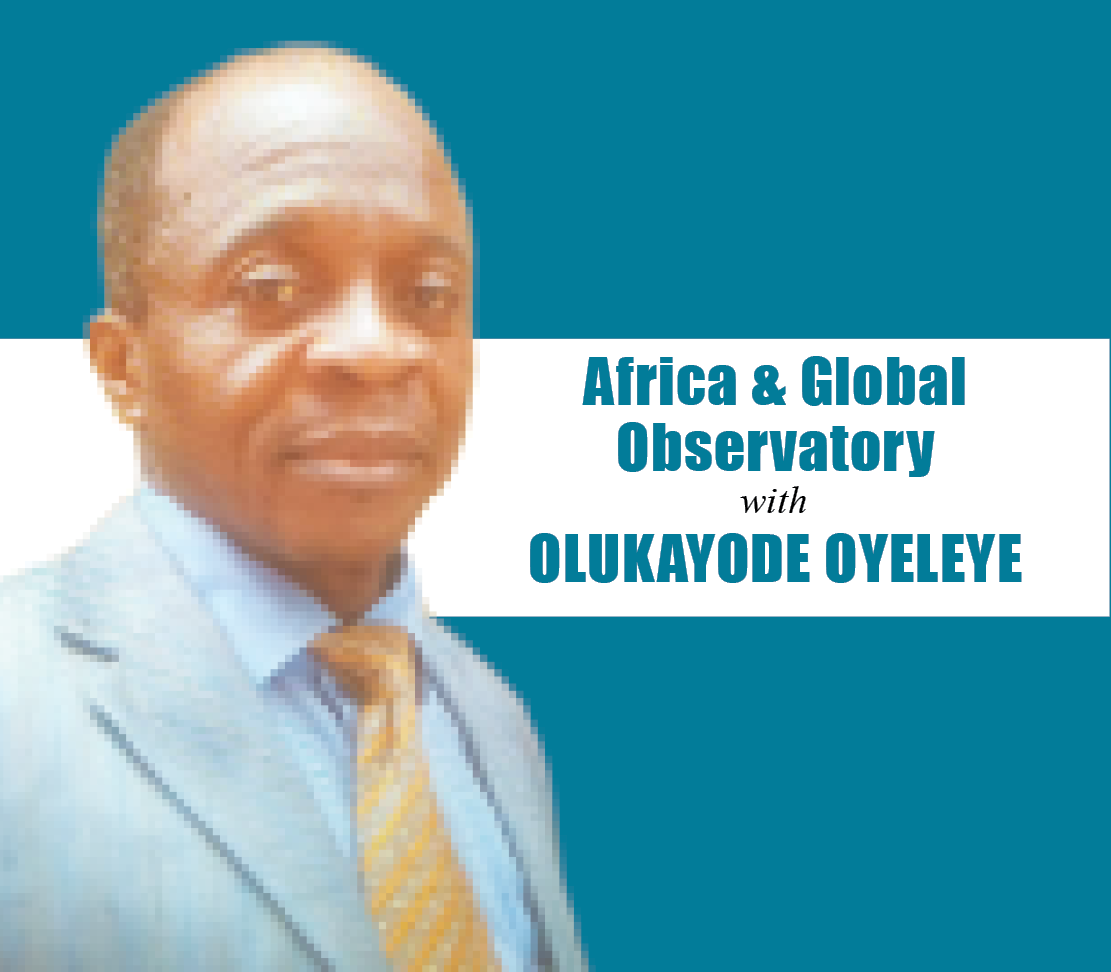 Dr. Oyeleye, a consultant, journalist and policy analyst, can be reached via:
oyeson2@yahoo.co.uk
Twitter: @OlukayodeOyele1
March 27, 2023178 views0 comments
TWO PAULS are political celebrities and are currently very popular in Africa for about the same reasons. They have both been at the helm of affairs for so long in two nearly contiguous countries in practically the same region of Africa. The two countries are known to speak both English and French as official languages. While one Paul has been in power for over four decades, the other has spent just a little beyond two decades. But none of them seems in a hurry to leave the office anytime soon. In Cameroon, where the older, Paul Biya, holds the reins of power over 28.6 million people, the man will clock 90 years this next November. Here is a contradiction. The old man rules over a country with a predominantly young population, having a median age of 18.7 years and 41.25 percent of the population being between zero and 14 years of age. Approaching 90 in the last 2018 presidential election, Biya did not deem it fit to step down and allow a younger population to take power as he contested and still won the election. Last November, Paul Biya celebrated 40th anniversary in office as the Cameroonian president, an event that generated much uproar and criticisms, particularly among Cameroonians in the diaspora. Yet, over 50 percent of Cameroonians alive today know of no other president than Paul Biya.
In Rwanda too, few children younger than 30 years would know of any other president than Paul Kagame. In line with growing demographic trends, Rwanda and Cameroon have more urban populations than rural. In Cameroon, 56.3 percent of the population, estimated at 14,941,523 people in 2020, is urban with a bulk of people living in two major cities of Douala and Yaoundé, constituting the country's port city and political capital respectively. Although the urban population of Rwanda is reckoned to be 17.57 percent, Kigali remains the only major city, with a metro area population of 1,170,000 and an about 3.3 percent annual increase in the past couple of years. Kigali's 2023 population is now estimated at 1,876,118 out of the current population of Rwanda's 13,825,362 people, going by Worldometer elaboration of the latest United Nations data. Kigali's population is over 13 percent of the total Rwandan population. The implication therefore is that, outside Kigali, only about three to four percent of urban population elsewhere.
Under him, Cameroon deteriorated. Among other things, the president's insensitivity to people's yearning has stoked rebellions from the populace, particularly from the Anglophone Western part of the country that has felt marginalised in Cameroon's politics and government. Civic unrest and separatist movements have burgeoned. Up to 20 emerging separatist groups now exist, among which the most influential include the Ambazonia Defence Forces, Ambazonia Self-Defence Council, African People's Liberation Movement and its armed wing, the Southern Cameroons Defence Forces. Since 2016 when these agitations started, the pro-independence movement fighting for self-rule in South-West Cameroon have taken to armed struggles. Among them, the Ambazonia Military Forces (AMF) has emerged.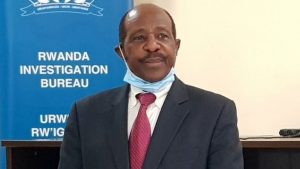 Although there have been reports at various times of fighting among and between rival secessionist groups, driven by ethnic rivalries and lack of overall military and political leadership, their grouse remains unaddressed. These groups sprung up initially in response to the perceived marginalisation of the English-speaking community by the French-speaking majority. The fighters therefore want to create an independent Anglophone state of "Ambazonia" since 2016 despite the official suppression meted to them since then.  Attempts by the state authorities to suppress the 2016 and 2017 protests instigated the separatists in the Anglophone regions (formerly collectively known as the Southern Cameroons) to launch a guerrilla campaign against the Cameroon Armed Forces. Afterwards, the group unilaterally proclaimed independence. The rumpus in the affected areas has led to displacements of population and unwarranted deaths of civilians. The motivation for the Cameroonian dissidents and the nature of their offensive are similar to and also different from the Ethiopia's Tigray people's offensive in some ways. While Tigray people have held onto power for so long until recently, the Ambazonia have suffered exclusion for long. However, both of them have engaged their respective countries' central government in civil wars that have taken ethnic dimensions.
Vital statistics on Cameroon are not inspiring. Cameroon is rated as ranking as number 52 in the list of countries (and dependencies) by population. Life expectancy at birth for both males and females is 60.32 years. Infant mortality is 54.0 deaths per 1,000 live births, or nearly six deaths for every hundred new born babies. Under-five deaths per 1,000 live births are estimated at 78.0. The system of government in Cameroon could best be described as quasi-democracy or more precisely as autocracy. This form, in which only one individual deems himself entitled to the highest office of the nation, is fraught with a lot of deleterious effects on the populace. The United Nations, some NGOs and civil society groups have condemned the human rights abuses in Cameroon under Biya's watch. Cameroon has not enjoyed the stability expected to come with long years of experience of the president. It could even be argued that the long stay of Biya in office has brought retrogression to Cameroon over the years, especially due to pervasive corruption that has affected all sectors of his government, including the executive, judiciary, the police, private sector and the social sector as opposition to his rule is almost non-existent, just as system of accountability is unproductive. In effect, how is one man's dictatorial democracy helping Cameroon?
The scales of threats to democracy by single individuals holding a country's reins of power for long may differ, yet they have many things in common. How Paul Kagame runs the affairs of Rwanda as a democracy may not be such a shiny example worthy of emulation as publicists and promoters would want the world to believe. Paul Kagame has often been paraded as a poster child of African leadership and the mastermind of a growing economy. What remains unknown to many – or which many are not ready to acknowledge – is his sit-tight dictatorial propensity. Rwanda's president seized power in 2000 and has made alterations to the country's constitution to enable him run again and again for presidency. He has thus constituted himself into a perpetual president, to be in office till 2034. A visitor to Rwanda needs to visit the rural countryside and see the differences in the rural lives outside Kigali and appreciate the disconnect. Foreign PR agencies could succeed in putting VISIT RWANDA on widely watched European footballers' jerseys, but the country seems like all is about Kigali. It is widely acclaimed that, under Kagame, the country's human rights records are poor.
Kagame's rule has thrown up another Paul. This time, the celebrity is Paul Rusesabagina, the Hotel Rwanda hero who shielded hundreds of people that sought safety in one hotel during the Rwanda genocide. Paul Rusesabagina, a man haunted and hunted by Kagame, was tricked, abducted and jailed on what seems like a vendetta.
Rusesabagina, an outspoken critic of President Paul Kagame, and a pro-democracy activist, became popular for sheltering and saving hundreds of Rwandans during the country's genocide. He kept them in the hotel he managed. In 2020, he was abducted on an international trip in Dubai on the orders of Rwandan authorities in August 2020. How well is Kagame's government, under which this heinous crime against freedom was committed, performing when that singular case was a glowing proof of Kagame's intolerance of criticisms? And how is such an ignoble action consistent with what would make Africa great? Events in the past couple of years show how desperately Kagame wants to appear in the positive assessment of countries all over the world, especially those of the West. At least, Kagame has succeeded in attracting some modern technologies into Rwanda. One of his biggest achievements was the rare event of hosting the Commonwealth Heads of Government Meeting (CHOGM) in June 2022. It is rare because Rwanda was never a member of the Commonwealth until 2009. It is obvious that Kagame's diplomatic overtures got Rwanda the hosting right for the 2022 CHOGM. By extension, such overtures had undoubtedly paved the way for diplomatic rapport with the United States. It is also not indisputable that this rapport has paved way for the release of Paul Rusesabagina last Friday after his 25 years of prison term was commuted and he was granted freedom and released from prison in the country's capital, Kigali. If the detention of Rusesabagina has sparked criticism in the West and among rights groups, it has obviously exposed Kagame's despicable record of crushing political dissent, intolerance for alternative political views and free speech under his rule. Can Kagame therefore be regarded as a true leader, a true hero and someone to emulate as a statesman? Does he or his namesake in charge of Cameroon  truly stand for the progress of Africa, enthronement of accountable leadership and promoter of participatory rule? A plethora of evidence weighs very much to the contrary.
business a.m. commits to publishing a diversity of views, opinions and comments. It, therefore, welcomes your reaction to this and any of our articles via email: comment@businessamlive.com