Oyeleye
Africa's quandary under global environmental stress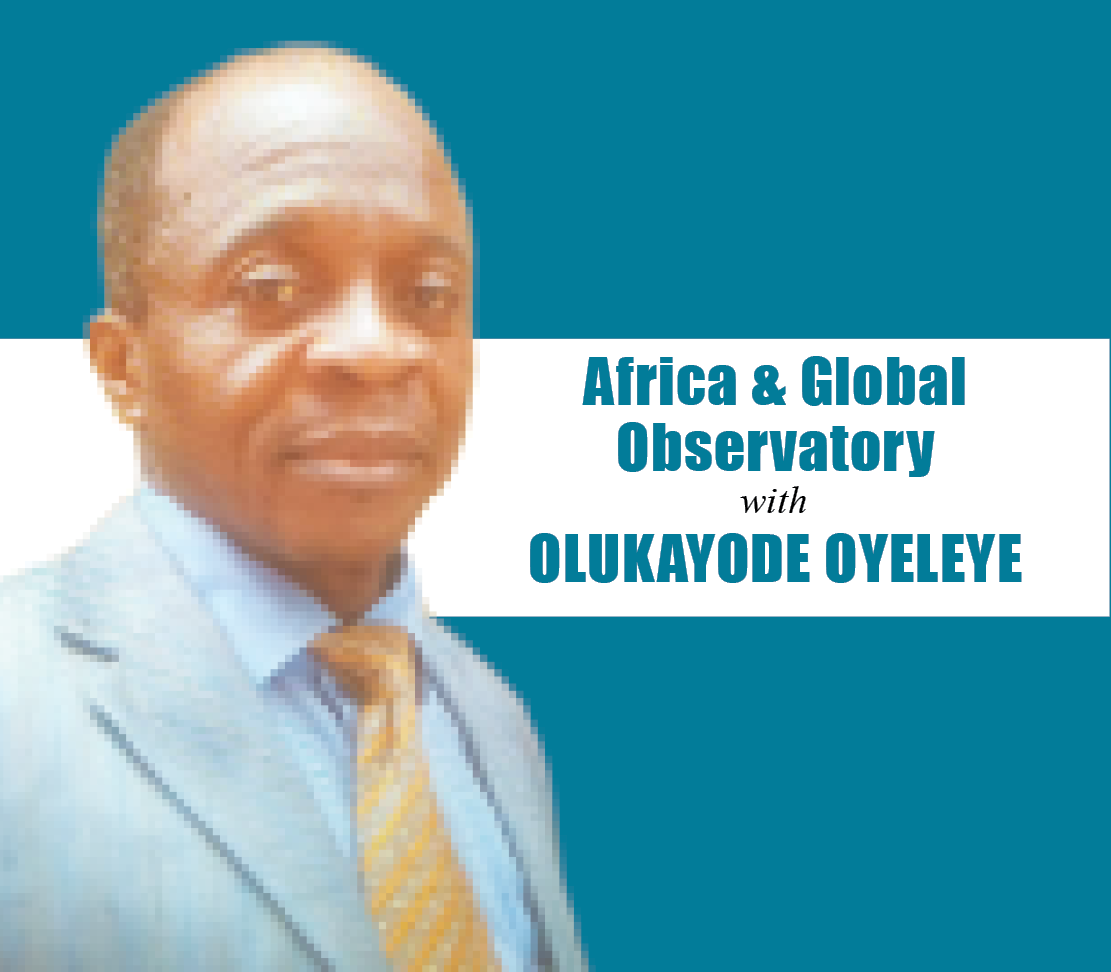 Dr. Olukayode Oyeleye, Business a.m.'s Editorial Advisor, who graduated in veterinary medicine from the University of Ibadan, Nigeria, before establishing himself in science and public policy journalism and communication, also has a postgraduate diploma in public administration, and is a former special adviser to two former Nigerian ministers of agriculture. He specialises in development and policy issues in the areas of food, trade and competition, security, governance, environment and innovation, politics and emerging economies.
January 26, 20191K views0 comments
The last week was remarkable for the robust emphasis given to the issue of climate change, environmental stewardship and sustainable development in the 2019 World Economic Forum in Davos, Switzerland. That the two preceding articles by this writer in this newspaper had raised concerns in the African context was to present a microcosm of the global phenomenon while drawing attention to the continent's peculiarities. Interestingly, during the last week, two important publications that laid emphasis on climate and environment were released for the global attention and action.
The social and economic development all over Africa has led to sea change in economies, earning power, lifestyles, consumption and environmental degradation. While many high-end consumer products have been massively shipped into Africa from elsewhere, covering new products, second hand products and some old products, a gradual build-up of wastes followed, mostly in the urban and sub-urban settings. As Africa struggles to industrialise, it has also found itself in a bind, having to produce low-end products, most of which are used for everyday lives.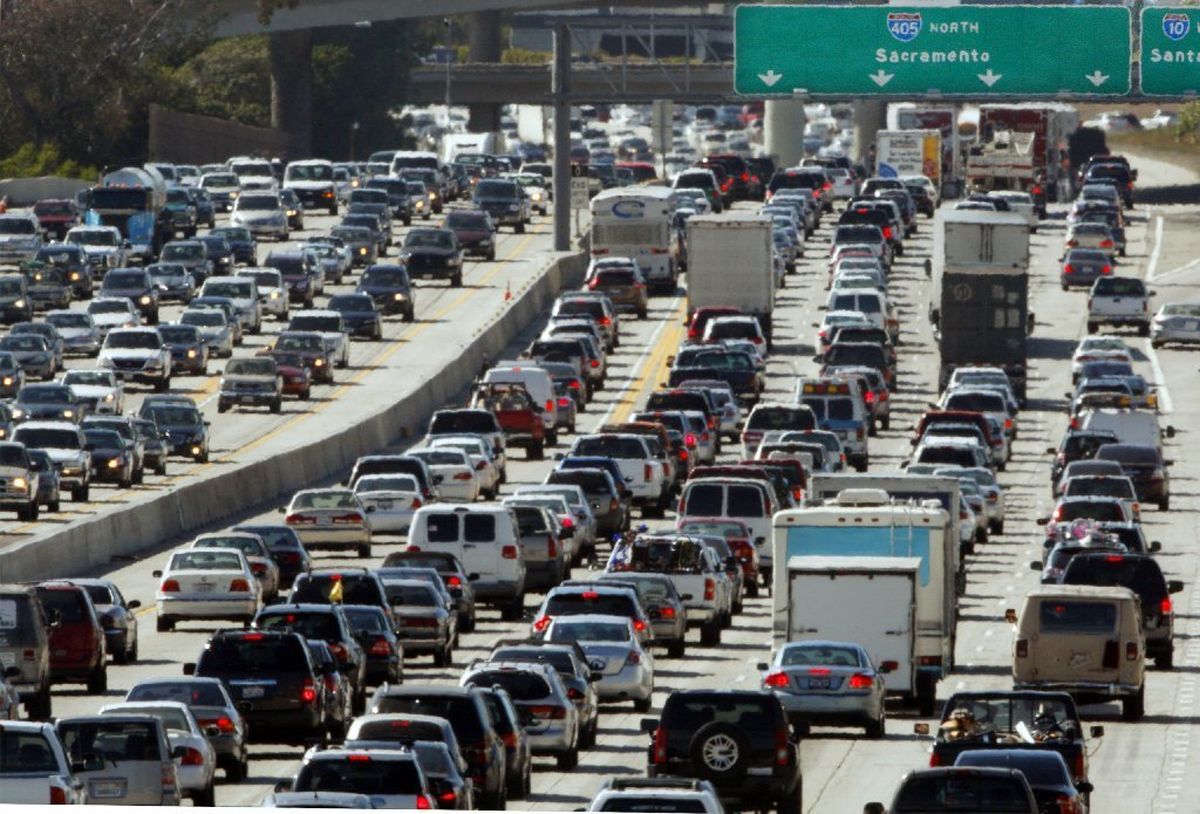 These industrial low-hanging fruits came with their own peculiar complications, creating a continent riddled with wastes that are more difficult to get rid of, than to create. The growth in quantum of low end products that undergo mass production and mass consumption was not matched with mass waste destruction. Some of such products are assorted plastic products, serving as receptacles for many items and products such as footwear, bags, cups, basins, buckets, cutleries, etc. The array of industrial products in polymer and monomer products of plastics has become a part of everyday lives. The environmental consequences of these are already generating a backlash in countries that have produced or used such products massively without any established protocols for checks and balances.
Africa's quest for industrialisation will thus require the government, research institutions and industrialists to seek to invest in more environmentally friendly or environmentally innocuous products. But these have not happened and are unlikely to happen in a vacuum. Compliance with most of the Sustainable Development Goals still remain dismally low, particularly with reference to how these public and private institutions and business community respond. Over the years, the failure to respond in any noticeable way can be seen in the various huge waste and landfills, particularly in our urban communities. A point that can be made is that Africa has not made any significant progress in controlling the waste generation and disposal. This is already creating serious negative environmental outcomes.
Proper trade-off, balancing acts and legal fireworks would be needed so as not to jeopardise the future of the continent. This is Africa's dilemma for now! Will Africa's environmental law in formulation and enforcement catch up with or overtake the technological development footprints arising from economic activities that now spew tonnes of non-biodegradable products into the market? Some decades ago, conventional way of preserving beverages, including wines, ale, rum, beer, fruit juices and some other drinks were through bottles made of glass. Over time, the marketing innovation trumped the conventional way, with the philosophy that there are many different ways of meeting a particular need. Thus, paper-based containers, tins and – more recently – plastics became popular alternatives. Earlier on, bottles were made to be re-used over and over again. But all the other subsequent alternatives were made to be thrown away after single uses. This is at the heart of Africa's present environmental dilemma, especially because of their rising daily use.
With the exception of paper-based containers, all the other options are non-biodegradable, insidiously constituting a menace to the environment and forcing a different kind of environmental stewardship on product manufacturers. They were not under any serious obligation to worry over environmental consequences of their operations while using bottles, but they needed to worry much more when non-biodegradable containers became the popular alternatives.  These were prompted by the theories of abundance versus scarcity and the concept of planned obsolescence. In countries where manufacturing has become a major driver of their economies, environmental laws have been strengthened as well as their enforcement. They have been rigorously making efforts to comply with the SDGs. Africa's compliance is debatable
How will Africa's manufacturing sector cope when strict environmental conditionalities are imposed on their export products or those meant for domestic market? Although this question is relevant for Africa, it has global implications. In the First Global Report of the United Nations Environment Programme (UNEP) on Environmental Rule Of Law, unveiled last week, Emmanuel Ugirashebuja, East African Court of Justice, noted thus: "When everything else has been tested and yielded limited success, perhaps the only remaining much needed hope for salvaging the environment can only be found in espousing the concept of environmental rule of law especially in developing countries where consequences of environmental degradation are catastrophic."  And Africa is one of such places.
In that same publication, Joyce Myusa Acting Executive Director, UN Environment  stated that "it's clear that without environmental rule of law, development cannot be sustainable. Rule of law ensures that well-designed safeguards are just that: a pillar of protection for people and planet that are the very foundation of life itself. Environmental rule of law is also a barometer for the health of government institutions that are held accountable by an informed and engaged public; in other words, of a culture of sound environmental and social values." Considering Myusa's statement, Africa still has a long and arduous way to go.
The publication also highlighted that environmental laws have grown dramatically over the last three decades, as countries have come to understand the vital linkages between environment, economic growth, public health, social cohesion, and security. As of 2017, 176 countries have environmental framework laws; 150 countries have enshrined environmental protection or the right to a healthy environment in their constitutions; and 164 countries have created cabinet-level bodies responsible for environmental protection. These and other environmental laws, rights, and institutions have helped to slow—and in some cases to reverse—environmental degradation and to achieve the public health, economic, social, and human rights benefits that accompany environmental protection.
According to the report, "too often, implementation and enforcement of environmental laws and regulations falls far short of what is required to address environmental challenges. Laws sometimes lack clear standards or necessary mandates. Others are not tailored to national and local contexts and so fail to address the conditions on the ground. Implementing ministries are often underfunded and politically weak in comparison to ministries responsible for economic or natural resource development." Yet, evidences are mounting about looming climate crisis and Africa has to buckle up. Every sovereign African country needs to be up-and-doing. The new publication might help in the sense observed by the Justice Swatanter Kumar (Retd.), Former Judge, Supreme Court of India and Former Chairperson, National Green Tribunal, which observed that "the report individuates the governance system of various countries and simultaneously presses upon the conditional differences in various aspects of Environmental Management."
Africa needs to evolve domestic policies and action plans to keep the environment stable and habitable. Another publication released last week, titled 'Circularity Gap Report: Closing the Circularity Gap in a 9% World,' noted sorely that "the goal of the Paris Agreement to limit global warming to 1.5°C above pre-industrial levels can only be achieved by a circular economy. The circular agenda and low-carbon agenda are complementary and mutually supportive: the right fit at the right price. Circular business models and improved resource efficiency are economically attractive means to enhance energy efficiency and renewables, methane abatement and to avoid deforestation. The pathway to a low-carbon future is circular." This comes with benefits and costs.
Africa must be urgent in its responses and actions as the long-term horizon of the circular economy has implications beyond the material footprint. "New decision metrics bring new opportunities for technology-driven prosperity within planetary boundaries. Action to drive the transition from a 'throughput' economy of 'Products that flow' to 'Products that last' will transform the social contract; it will slow environmental degradation and reduce social inequality. It is rather worrisome that various countries in the huge continent are not going to move at the same pace or speed in their responses, due to many different constraints. 
The Circularity Report raised some – obvious but often ignored – issues. For instance, it pointed out that "material use and carbon emissions continue on an upward trend. In terms of sustainability and circularity, the global engine of change is stuck in reverse; we are still heading in the wrong direction. Both the Circularity Gap and the Emissions Gap remain dangerously high. Signs of climate breakdown are the most visible symptom of environmental damage caused by human actions, revealing the true cost of linear growth. We now live in a world that is 1°C warmer than pre-industrial levels. In response, the Paris Climate Agreement seeks to limit global warming to 1.5°C." Achieving this ambition will require "rapid, far-reaching and unprecedented changes in all aspects of society"
"What has got us where we are today, in every sense, is the linear economy. Since the boom of the Industrial Revolution, the linear economy has delivered high standards of living and tremendous wealth in some parts of the world. This has, however, been achieved at high cost to the planet and to many of the people on it. In today's resource-constrained world of rapid population growth and urbanisation, therefore, that linear model is no longer fit-for-purpose," noted the circularity report. The onus rests on Africa to evolve its own peculiar approach to industry-induced environmental outcomes that need concerted effort and focused attention to make the continent environmentally friendly and neutralise the negative impacts of dangerously high and growing presence of industrial goods which turn into wastes that are most difficult to deal with. The choice is ours to make and the time is now.