Frontpage
After Nembe disaster: 'Buyer beware' all over asset sale, as Shell appeals N800bn judgement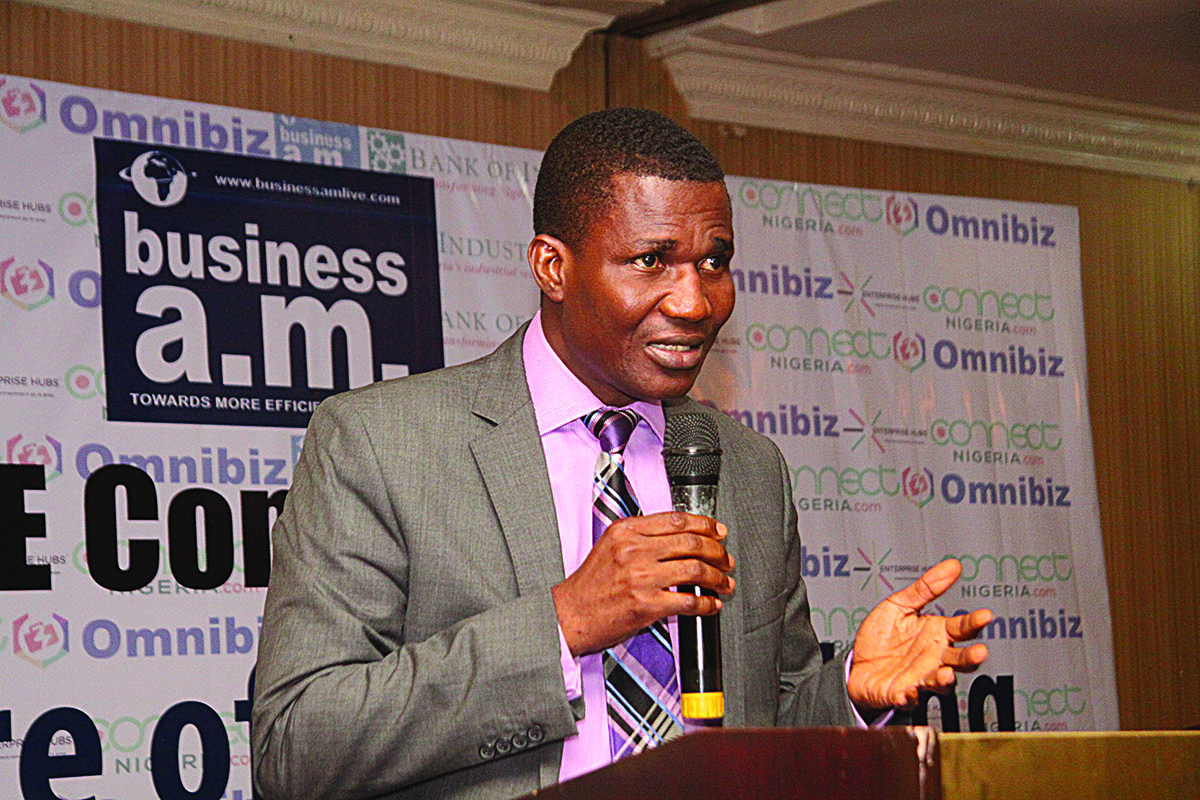 Phillip Isakpa is  Businessamlive Executive Editor.
You can contact him on phillipi@businessamlive.com with stories and commentary.
January 12, 2022413 views0 comments
N800bn judgement debt appeal on Jan. 25
Experts say due diligence required on assets
Necessary to avoid Nembe repeat
Shell Nigeria, UK, Netherland liable
Royal Dutch Shell, many say, is on a speedy race to leave its Nigerian onshore and shallow waters assets where it has foraged, exploiting for decades on an empire building proportion, the hydrocarbons buried underneath the earth, but also leaving in its wake devastating environmental consequences for its host communities, many of which had led to protests and agitations. Now, the British multinational company wants to go far away into deeper Nigerian waters where nobody will bother it.
In order to do this, it has put up for sale all those assets where communities ask questions about its degradation of their environments, demanding recompense as a result.
It is such questions that one community, Egbalor, Ebubu in Eleme Local Government Area of Rivers State, where Shell's operational spill had occurred on swamp farmlands, asked of it that led to a judgement debt of N800 billion, which could rise to N1 trillion, and now hangs over Shell in Nigeria and its two parent companies in the United Kingdom and The Hague, Netherlands. Shell does not like the judgement it has appealed to the Court of Appeal for a stay of execution.
Many experts in the oil industry say it is not only the crude and gas that Shell squeezes from its acreages, they opined that it also squeezes the facilities that it uses to squeeze its acreages and they could, therefore, be in a state.
Enthusiastic local investors with eyes focused only on the hydrocarbons were being advised, since last year, to do their own thorough due diligence. They are quickly reminded of the Nembe disaster that lasted 32 days, a formerly Shell operated and partly owned facility that Aiteo had bought in a similar asset offload.
Last September, Gail Anderson, research director with Wood Mackenzie's sub-Saharan African upstream team, weighing in on the sale, said it was up to bidders to do their due diligence in the run up to the fire sale of the assets
"There is considerable value upside across the joint venture assets, which bidders will need to carefully evaluate and quantify," Anderson told Business a.m. last September in answers to questions.
However, Wood Mackenzie, in its official analyst opinion said it considers only 20 percent of the joint venture resources to be currently commercial, due to a lack of investment, crude theft, insecurity and gas market constraints.
Shell is looking to realise some $3 billion from the sale of the assets, but it faces not only the concerns over bidders inability to source finance for their purchase (see Shell, ExxonMobil asset sale, p.26), but those being raised by experts about the strengths of the facilities supporting the assets, suggesting that some of them could be in very defective states that would pose serious challenges to local buyers with potential for damaging liabilities in the future, just like the blowout that occurred at the now Aiteo-operated and partly owned Nembe facility, that it bought from Shell.
Shell has operated like a colossus across the Nigerian oil and gas landscape for years before 1956 when oil was officially declared found in commercial quantity. Many have, for many decades, questioned the IOC's environmental credentials and they say it's in a hurry to leave now because it can no longer handle restive communities who are demanding that, after decades of exploitation of their resources, it should do good by them, by taking responsibility for spills, including those it has covered up for decades with the help of state officials.
But it has chosen instead to move further offshore and into deep waters where it will have little or no interaction with host communities, and it wants to pocket $3 billion from the sale of those onshore assets it is eager to run away from
"But over the course of the last sixty years when offshore investments were largely unviable, Shell has devastated the ecosystems of the host communities where they operate and are now rushing to offload toxic assets to unsuspecting local investors who may just be too excited to acquire producing oil blocks without properly carrying out the relevant due diligence required to make such investments viable in the long term," one environmentalist and oil industry watcher alleged.
He cites the recent massive oil spill from Aiteo's Nembe facility, which they procured in what, he alleges, might have been in a defective state from Shell not too long ago.
It is the result of one such environmental disaster that led to the largest judicial award by a court in the history of Nigeria to the tune of N800 billion last year, against Shell in favour of the Egbalor Eleme Community.
It is particularly in the light of this N800 billion judgment of the Federal High Court Owerri Division delivered on 27th November 2020 that analysts are asking further questions about the state of the assets beyond the hydrocarbons that they hold.
"Do these have potential for toxicity, becoming another acquisition which would just be offloading liabilities on hapless local investors, with semi informed offshore financial partners?" Asked one oil sector analyst.
In the original suit that led to the judgement debt, Isaac Torchi and 87 members of the Ejalawa Community had gone to court against SPDC, SIE&P BV, and NNPC over oil spillage in January 2020, which they claimed had destroyed their environment and their sources of livelihood – mainly fishing and agriculture. Other defendants in the suit are Shell International Company Limited and Nigeria's attorney-general of the federation (AGF).
The plaintiffs had in the suit asked the court to determine that by the combined provisions of the 1999 Constitution, Oil Pipeline Act, African Charter on Humans and People's Rights, oil and gas pipeline regulations, they "are entitled to compensation from the defendants for a continuous injury of hydrocarbon oil spillage, rain acid pollution, non-cleansing, non-maintenance of ruptured pipes of 1-3 defendants, pipes across plaintiffs farmland and causing a lot of killings of plaintiffs' amateur children, economic tree, contamination of drinking water, causing irreparable damage to the plaintiffs and relations farm products, fish bond, fish net, machines worth several billions of naira that occurred on September 18, 2019 till date which they remain continuously uncompensated.
It would be the first time a Nigerian court will be making such a huge award for any type of claim and it underlines the community engagement that Shell is now trying to walk away from. "The judgement is a huge eye opener that the Nigerian courts are no longer timid in determining environmental claims. The time to caution would be investors about the toxicity of these assets is now, and for those investments to be viable, they must carry out detailed due diligence and insert clauses in the acquisition agreements which absolves the new investors of liability in the event that claims arise from defective or overaged pipelines and production assets, otherwise they will be acquiring liabilities rather than assets," said one expert conversant with the industry.
The oil giant had already approached the Court of Appeal in Owerri seeking a stay of execution of the lower court's judgement; with the appellate court fixing January 25 next year for hearing.
The stage is now set for the hearing this month. The judgement debt itself is something about $1.5 billion and with interest also awarded until it is paid, if Shell loses, it could see the figure easily climb to $2 billion, just $1 billion short of what it wants to realise from the assets it has put up for sale.