Commodities
Agricultural entrepreneurs are using technology to leverage packaging of local items for international shelves
Temitayo Ayetoto is  Businessamlive Reporter.
You can contact her on temitayo.ayetoto@businessamlive.com with stories and commentary.
October 23, 2018823 views0 comments
A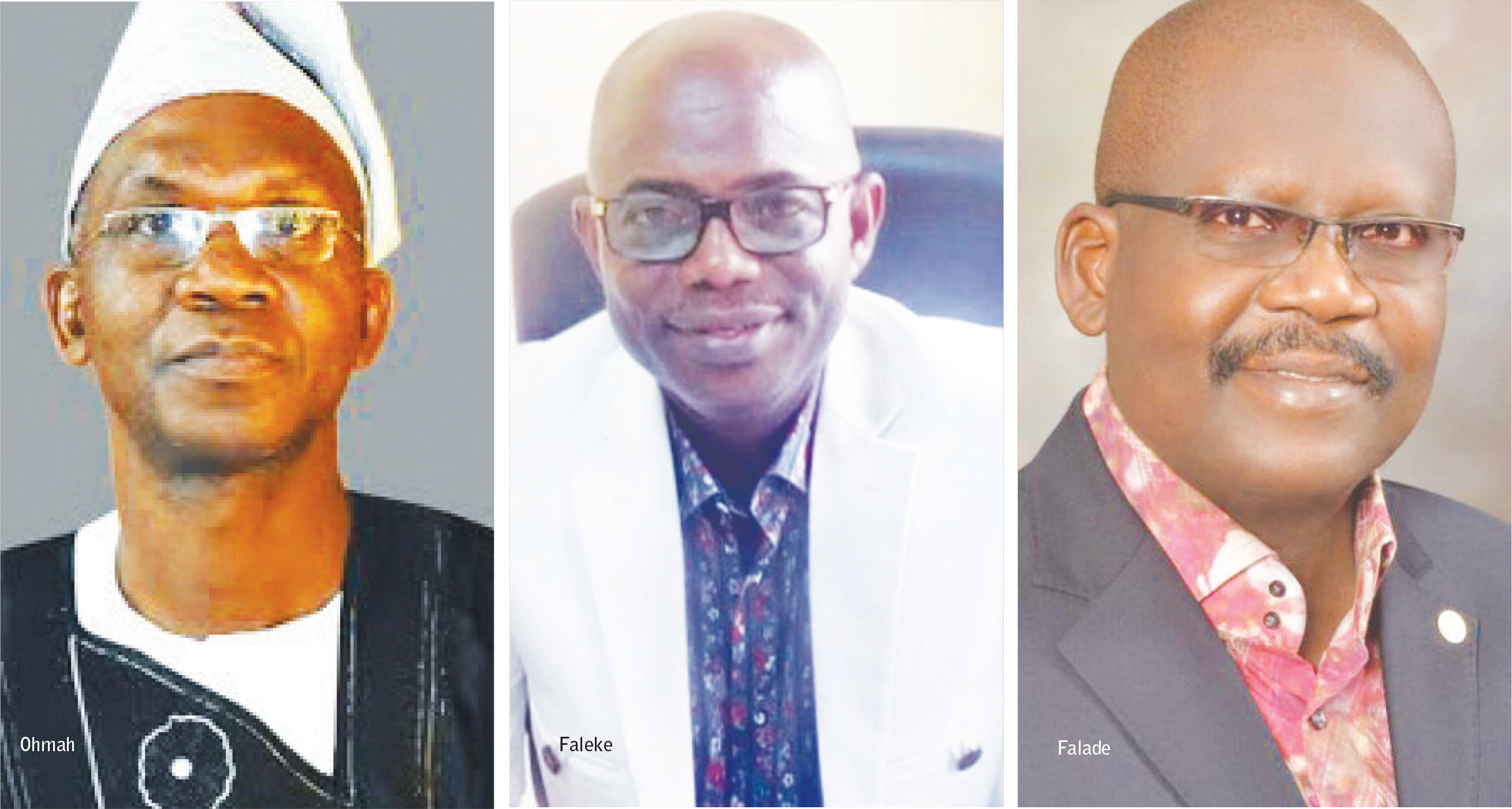 s marketing of agricultural produce rapidly shifts from the traditional open market to structured retail markets, the need for the packaging of these produce has also been growing. Processors of agricultural produce, more than ever, have been going the extra mile to ensure that their products not only attract the interest of buyers who are daily confronted with hard choices selecting from a pool of endearing similar products, but that they also align with standard requirements for packaging.
Many agricultural entrepreneurs, especially those acting in the export sphere, have been exploring the packaging value chain to distinguish their products locally and internationally. Yet, many more small and medium scale enterprises (SMEs) are struggling with raising the finance to push their products through to the main spots of big retail outlets such as Shoprite, Spar, Games and Justrite, among others.
While these small actors face difficulty garnering the right investment for packaging, the bigwigs who can afford to own packaging machineries are incessantly challenged with manpower shortage and exorbitant cost of handling their equipment. They are equally constrained by the shortage of quality packaging materials locally, hence, rely heavily on levied imported materials. These materials range from flexible intermediate bulk containers to fiberboards, clamshell packaging, stretch film, dairy cartons, glass, plastics and metals, among others.
Essentially, packaging ensures food products are in excellent condition until they are sold and consumed and boosts customers' confidence to purchase the product. It elongates the shelf-life of produce and prevents post harvest wastages likely during transportation and distribution. Hence, consumers are afforded more choice in terms of food availability.
Some of the major challenges identified with limited availability of packaging materials and equipment across sub-Saharan Africa, according to a 2017 UN Food and Agricultural Organisation (FAO) and the International Trade Centre (ITC) study, include unavailability of packaging materials, inadequate understanding of technologies, product standards and certification across regions, ban on some packaging models without strategies in place to identify alternatives, among others.
Because of these setbacks SMEs are constrained to add significant value to their products, making investments in processing vulnerable to fierce market competition.
$851 billion was projected in 2017 as the total value of the packaging market globally, with 28 percent of that generated from rigid plastic packaging, according to Smithers Pira market report; but Nigeria is yet to optimally benefit from that.
By 2024, the market is projected to exceed $1.3 trillion with rising consumption of food & beverage products which will in turn drive packaging materials market demand. Such demand is expected to boost demand for flexible & rigid plastics, glass, metal, and paper packaging materials demand.
Bags, pouches & wraps is the largest product segment in the packaging materials market as they are used for packaging a wide variety of items including food and beverages. Hence, the segment is estimated to cover over one-third of the overall packing industry in terms of value. Factors such as lower comparative costs, ease of storage and handling along with the availability of many specialty products will augment bags, pouches and wraps packing materials market growth within the forecast timeframe.
Among the end-users in the packaging materials market, beverage segment is likely to grow by a compound annual growth rate (CAGR) of above four percent to reach a market value exceeding $300 billion by 2024.
The flexible packaging market size was valued at over $150 billion in 2015, increasing at more than five percent CAGR from 2016 to 2024. But how will Nigeria occupy a significant position in this market?
Tunji Falade, the managing director and chief executive officer (CEO), Kingsway Quality Foods believes there is need for a deliberate government effort to formulate policies that will encourage the training of technical manpower. He also opines that there should be an active collaboration between Nigeria's higher institutions and countries that have advanced in the packaging space, saying the pattern of education in Nigeria has to shift from being excessively theoretical base to practical curriculums that solve real market problems.
According to the agro-food processor, who also doubles as the chairman of Lagos Chamber of commerce and Industry (LCCI), Agric and Agro Allied Group, players in the packaging space are challenged with the technical expertise required to run and are as well hindered by poor packaging materials.
He admits that getting the packaging aspect of food processing right is as important as having a grip of the market, as first appeal matters. Members of his group have been leveragingx packaging to an extent in the export of local produce to the US and countries in Europe but they are only a handful.
"Partially, Nigerians are yet to take advantage. For local production, one of the challenges is not having the right equipment. In our company, most of the equipment we use for packaging are imported. Another challenge is getting the expertise or manpower to handle some of these machines for packaging. As a result, they charge exorbitantly. That is one of the areas Nigeria, as a country, has to address. There is acute shortage of technical manpower in that area. The few working with the multinational companies are the ones doing part time work for SMEs who cannot afford their bills. For instance, we have a machine called pump, fill and seal. Getting people to repair or maintain it is a struggle. The Nigerian educational system also has to address that. The materials for packaging are imported and are deliberately made expensive to discourage importation. But again you have a lot of problem getting companies that can do quality, durable packaging materials," Falade said.
"Because the few with the technical expertise already know they are not many, they make themselves almost like a last lifeline to the factory. As a result the attitude is not positive. You need them at a particular time and they are not responding. They take their time and when they come they charge exorbitantly. But if we have enough technical manpower, there won't be need for any group of people to be feeling they are inevitable to your operations."
However, the Nigerian Export Promotion Council (NEPC) sees it differently, saying many Nigerian entrepreneurs are unwilling to invest in the packaging of their products. Babatunde Faleke, NEPC regional coordinator, southwest told business a.m. that although the cost of production in the country was not friendly, agric entrepreneurs are increasingly adopting technology to package different local items, making it to international shelves.
He said the government was channeling efforts at capacity building for entrepreneurs on the standards and certifications necessary for packaging.
"We usually assist people with training and we organise these packaging trainings most times. But the truth is that not many are willing to invest in packaging most times. A lot of people are doing well in packaging. Many will complain of funds and you cannot be a good player if you don't have the packaging. Before you come to product development, packaging is key. But a lot of people don't want to take advantage. The country is doing well in the packaging of groundbut, ogbono and so on. People need to scale up or come together as an entity to scale up," Faleke explained.
According to Ahmed Omah, the 1st vice president, African Packaging Organisation, packaging will impact greatly on the future of Nigeria's agricultural strength as the advent of online retail outlets chasing large scale outlets in a neck and neck competition will give buyers a run for their money.
Packaging, he said, will not be limited to containerization or labeling with good graphic designs, it will also encompass harnessing cold chain technologies for post harvest loss reduction.
"The space is full of big opportunities but one of the biggest challenges they have is that these products cannot sit anywhere in the world except they have the right packaging. Individuals are still trying to meet even the local standard. For any product going into the market, the first thing to consider is how to keep the market fresh and make it stay longer. Tomatoes is a commodity easily perishable and what we have done recently, working with some international body, GAME, on a project called post-harvest loss alliance is to introduce plastic crates in place of raffia baskets for fresh fruits and vegetables. What that means is that the quantity that goes into each crate does not allow for destruction. We are also introducing cold chain, such that farm produce are transported in a climatic control condition," the packaging expert said.