Frontpage
National: Governance, Policy & Politics
Ahead festivities, Nigeria inflation slows for 8th straight month at 15.4% in November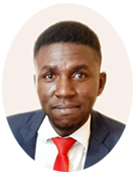 A graduate of Economics and Statistics from the University of Benin. An experienced researcher and business writer in the print and digital media industry, having worked as a Research Analyst at Nairametrics, Voidant Broadcasting Ltd, Entrepreneurs.ng, and currently a Market and Finance Writer at Business a.m. For stories, press releases, exclusive events, call +2347052803696 or send a mail to abuedec@gmail.com.
December 15, 2021158 views0 comments
Ahead of the active shopping period of the yuletide season, Nigeria's headline inflation for the month of November has come in at 15.40 percent year on year,  and a moderation from 15.99 percent it printed in October, the National Bureau of Statistics has shown in its latest inflation report released on Thursday.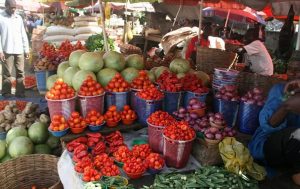 It is the eight straight month that inflation will be moderating in Africa's biggest economy by gross domestic products and its largest by a population size estimated to be 200 million plus.
The report attributed the moderation to the continued decline or moderation in the food index which printed 17.21 percent from 18.3 percent in October and remains in line with the projections of analysts that the headline index will moderate further going into the festive season, largely supported by the high base-year effect from 2020.
The moderation may be lauded in this period when Nigeria and Nigerians are gnashing their teeth from the protracted state of insecurity challenges, supply chain bottlenecks, and the likely increase in power tariff, which some analysts said have been a downside potential to the expected slowdown in the headline index.
According to the report published by the statistics bureau, increases were recorded in all individual consumption by purpose divisions that yielded the headline index. As a result, the headline index slowed to 1.08 percent in November from 0.98 percent in October when compared on a month on month basis.
The rise in the food index was triggered by increases in prices of bread and cereals, fish, food products, such as potatoes, yam and other tubers, oil and fats, milk, cheese and eggs, and coffee, tea and cocoa.
Furthermore, the headline figure for the month of November was supported by the core inflation index, which excludes the prices of volatile agricultural produce, to print at 13.85 percent from 13.2 percent in the prior month. On a month-on-month basis, the core sub-index increased by 1.26 percent in November 2021.
This was down by 0.46 percent when compared with 0.80 percent recorded in October 2021 and can be linked to the pressure from the increase in the prices of energy items, which in turn raised the cost of doing business in recent times.
The highest increases were recorded in prices of gas, liquid fuel, other services, garments, vehicle spare parts, passenger transport by road, non-durable household goods, jewellery clocks and watches, passenger transport by air, pharmaceutical products, appliances, articles and products for personal care, cleaning, repair and hire of clothing and fuels and lubricants for personal transport equipment, among others.
Weighing the expenditure pattern of consumers across states, food inflation was reported highest in Gombe, Kogi and Nasarawa states, while Edo, Rivers and Osun states recorded the slowest rise in food inflation on a year on year basis.
On the other hand, the month on month comparison has Enugu, Imo and Ekiti states with the highest food inflation, while Jigawa, Ogun reported the slowest rise on a month on month period respectively. But interestingly, Akwa Ibom State recorded price deflation or negative inflation (decrease in the general price level of food or a negative food inflation rate) in the review period.