Africa
Ailing African Presidents leave nations in leadership limbo
May 31, 20171.7K views0 comments
*Leaders of Nigeria, Angola, Zimbabwe seek treatment abroad
*Incapacity offsets experience benefit: Renaissance's Robertson
---
Nigeria, Angola and Zimbabwe are being left in leadership limbo as their ailing rulers spend weeks abroad seeking medical attention.
The presidents of the three African nations all wield considerable power, and their absence has stoked investor uncertainty and stirred talk about succession. The situation hasn't been helped by their governments' failure to disclose what's wrong with them.
Get the latest on global politics in your inbox, every day.
Get our newsletter daily.
"Despite an average population age of around 17 to 19, many sub-Saharan African countries have elderly leaders in their 70s or above," said Charles Robertson, Renaissance Capital's London-based chief economist. "The benefit of experience can be offset when illness incapacitates elderly leaders. A healthy democracy like Nigeria now has institutions which function well when the president is ill. In less transparent countries like Angola or Zimbabwe, leadership changes can prove so unpredictable that some investors are deterred from investing at all."
Here's a summary of the three leaders' medical problems and what's likely to happen if they go:
Nigerian President Muhammadu Buhari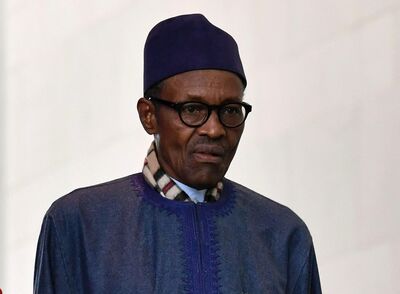 A former military ruler, Buhari, 74, took power in elections two years ago. He spent seven weeks in the U.K. between January and March receiving medical care for an undisclosed ailment, and returned there earlier this month for further treatment. Vice President Yemi Osinbajo, 60, has been running the country in his absence. The prospect of Osinbajo, a Christian, serving out the remaining two years of Muslim Buhari's term should he be unable to continue in office may stoke sectarian tension due to an unwritten agreement among the nation's political elite to rotate the presidency between the mostly Muslim north and a predominantly Christian south. The country, which vies with Angola as Africa's largest oil producer, is experiencing its worst economic downturn in more than two decades due to a drop in crude revenue. The economy is likely to grow just 0.8 percent this year, after shrinking 1.5 percent last year, according to International Monetary Fund projections. The country's northeast, the scene of an Islamist insurgency, is also faced with the threat of famine.
Angolan President Jose Eduardo Dos Santos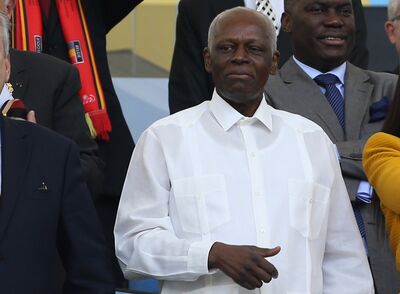 Dos Santos, 74, has held power since 1979, making him Africa's second-longest serving leader after Equatorial Guinea's Teodoro Obiang Nguema Mbasogo. He's spent most of this month in Spain on a private visit that Foreign Minister Georges Chikoti confirmed was taken for medical reasons, before returning to Angola on Monday. Dos Santos is due to step down after Aug. 23 elections, and the ruling Popular Movement for the Liberation of Angola has named Defense Minister Joao Manuel Goncalves Lourenco as its candidate to replace him. Angola's economy stagnated last year as a result of low oil prices and the IMF projects growth of just 1.3 percent this year.
Zimbabwean President Robert Mugabe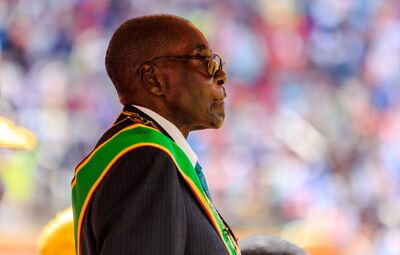 Mugabe, 93, has held power since 1980 and is the world's oldest serving ruler. Mugabe and his aides have said he's as "fit as a fiddle," but he's visibly frail and has traveled frequently to Singapore to undergo medical treatment. The ruling Zimbabwe African National Union-Patriotic Front, or Zanu-PF, insists Mugabe will be its presidential candidate in next year's elections. Two ruling party factions are vying for power once Mugabe goes, with one coalescing around his wife Grace and the other around Vice President Emmerson Mnangagwa, a former spy chief. There's a chance that Zanu-PF may lose power to a united opposition headed by former labor union leader Morgan Tsvangirai. Zimbabwe, which abandoned its own currency eight years ago and adopted mainly the dollar in a bid to halt hyperinflation, is contending with a shortage of cash, with banks limiting customer withdrawals. The economy is half the size it was in 2000 when a land reform program began to redistribute white-owned commercial farms to black subsistence farmers.