Frontpage
Technology
Airtel Africa closes first $150m investment by QIA for mobile money unit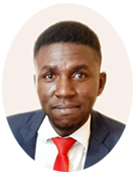 A graduate of Economics and Statistics from the University of Benin. An experienced researcher and business writer in the print and digital media industry, having worked as a Research Analyst at Nairametrics, Voidant Broadcasting Ltd, Entrepreneurs.ng, and currently a Market and Finance Writer at Business a.m. For stories, press releases, exclusive events, call +2347052803696 or send a mail to abuedec@gmail.com.
August 20, 2021575 views0 comments
Airtel Africa, which provides telecommunications and mobile money services in Africa, said it has made the first close of the Airtel Money minority investment transaction with Qatar Holding LLC, an affiliate of the Qatar Investment Authority (QIA).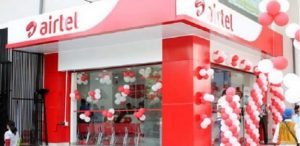 The transaction saw QIA invest $150 million in a secondary purchase of shares in AMC BV from a subsidiary of Airtel Africa, with a further $50 million to be invested at second close upon further transfers of mobile money operations into AMC BV.
In a disclosure filed to the Nigerian Exchange, Airtel revealed that the investment, under the AMC BV shareholders' agreement, will enable QIA to appoint a director to the board of AMC BV and has certain customary information and minority protection rights. It further stated that the proceeds from this secondary stake sale transaction, along with those of the secondary sale transactions announced earlier with TPG and Mastercard, will be used to reduce the group debt and invest in network and sales infrastructure in the respective operating countries.
Link to the story: Prior to this time, the leading wireless carrier in Africa announced the signing of an agreement under which the Qatar Holding LLC will invest $200 million in the Airtel mobile money business unit. Thus, the deal, if concluded, will see the mobile money business valued at $2.65 billion on a cash and debt-free basis. Similarly, the company, in mid-March this year, made public the $200 million investment into the telecoms giant's subsidiary by TPG's The Rise Fund, as well as $100 million investment into the same business unit by MasterCard, a month later.
What next for Airtel? Airtel had earlier noted that proceeds from the Transaction will be used to reduce the group's debt and invest in network and sales infrastructure in the respective operating countries, while it continues to seek avenues to explore the potential listing of the mobile money business within four years.
What this means is that, with the conclusion with QIA, Airtel Africa will have received a total of $375 million from these three investors. Balancing proceeds from the three investors amounting to $125 million will be received upon completion of the second close, taking cumulative proceeds from minority stake sales in Airtel Money to a total of $500 million.