Companies-in-Action
Insurance & Pension Business
Airtel, AXA Mansard form partnership to deepen health insurance uptake using USSD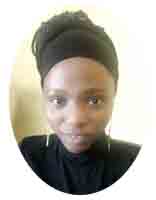 She is a passionate writer whose flair for journalism earned her awards as a campus journalist. Driven by hunger for success, she strives to make the world a better place with insightful, analytical and informative piece around insurance, technology and other sections.
June 23, 2021883 views0 comments
Airtel Nigeria, in collaboration with AXA Mansard, has launched a health insurance scheme accessible via USSD code to allow telecommunication subscribers access to easy health insurance.
The deal, according to Airtel, in a statement, aims to solve challenges such as low level of awareness, ineffective distribution systems, and inefficient payment models that hinder the private uptake of health insurance schemes, as well as help Nigerians access viable health insurance schemes.
In addition, the deal will enable Airtel users to enroll for affordable and robust health insurance plans – like malaria cover, inpatient, outpatient, specialist medical consultations, immunizations, family planning, ambulance services, dental care, etc – from AXA Mansard, with access to 1,000 hospitals nationwide
On the development, Muyiwa Ebitanmi, head of mobile financial services at Airtel Nigeria, said the health insurance scheme is a step to filling the wide gap between the elites and masses in the insurance industry.
"With this initiative, we are not just delivering bespoke health insurance services to the doorstep of more people, we are also leading a quiet revolution that will drive and deepen health insurance inclusion. This will be achieved by removing the many barriers that have hitherto excluded many well-meaning Nigerians from participating in the sector," Ebitanmi said.
Alfred Egbai, head of emerging customers and digital partnerships group at AXA Mansard, added, "In order to mitigate the challenges of insurance and satisfy the health needs of the retail consumer whilst also encouraging the uptake of health insurance in the country, we have partnered with Airtel Nigeria to provide a solution that gives users a convenient way to purchase and manage their AXA Mansard micro-insurance plans,"