Companies
WORLD BUSINESS & ECONOMY
Airtel completes sale of its Madagascar towers to Helios towers for $51.7m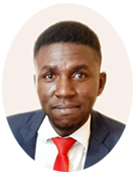 A graduate of Economics and Statistics from the University of Benin. An experienced researcher and business writer in the print and digital media industry, having worked as a Research Analyst at Nairametrics, Voidant Broadcasting Ltd, Entrepreneurs.ng, and currently a Market and Finance Writer at Business a.m. For stories, press releases, exclusive events, call +2347052803696 or send a mail to abuedec@gmail.com.
November 3, 2021384 views0 comments
Airtel Africa says it has completed the sale of its telecommunications tower company in Madagascar to Helios Towers plc, an independent telecommunications infrastructure company in Africa, for the sum of $51.7 million in gross consideration for the transaction.
In a disclosure filed to the Nigerian Exchange, the company noted that the proceeds from the transaction will be used to reduce group external debt and to invest in network and sales infrastructure in Madagascar.
Aitel in March this year announced its intentions to sell out its telecommunications tower companies in Madagascar and Malawi to Helios Towers plc in a transaction approximately grossed at $108 million for the 1,229 towers in those markets. The telecoms group, at the time also disclosed that it had proposed a plan for the potential sale of its 1000 tower assets which form part of the group's wireless telecommunications infrastructure network in Chad and Gabon, to the purchaser.
This latest announcement by the telecoms giant comes after it said it has sold out its wholly-owned subsidiary, Airtel Mobile Money, for $200 million to TPG's The Rise Fund, which it also said the proceeds would be used to reduce group debt and invest in network and sales infrastructure in the respective operating countries.
The group had begun a series of discussions with other potential investors in relation to possible further minority investments into Airtel Money, up to a total of 25 percent of the issued share capital of AMC BV.
Now, under the terms of the transaction, Airtel Africa's subsidiary in Madagascar will continue to develop, maintain and operate its equipment on the towers under separate lease arrangements, largely made in local currencies, with the purchaser, the company noted as the first close of the transaction takes place.