Frontpage
Technology
Airtel Nigeria sees voice, data drive earnings to $1.37bn in Q3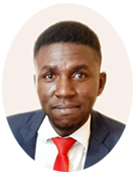 A graduate of Economics and Statistics from the University of Benin. An experienced researcher and business writer in the print and digital media industry, having worked as a Research Analyst at Nairametrics, Voidant Broadcasting Ltd, Entrepreneurs.ng, and currently a Market and Finance Writer at Business a.m. For stories, press releases, exclusive events, call +2347052803696 or send a mail to abuedec@gmail.com.
February 5, 2022299 views0 comments
Nigeria PSB approval in principle to unlock further mobile money opportunity
Airtel Nigeria posted a 21.3 percent year on year growth in its revenue to $1.37 billion in the third quarter of 2022, up from $1.13 billion in the same period of 2021 and it was a performance spurred by significant 9.1 percent and 35.9 percent in voice and data revenues to $717 million and $539 million, respectively, according to a regulatory filing of its Q3'22 financial results filed to the NGX.
A leading telecoms service provider, now regarded as the most valued listed company in Nigeria after its market capitalization hit N5 trillion during the last week of January of 2022, Airtel has continued its maintenance of positive results despite a 6.3 percent devaluation of the Naira, but buoyed by the recent approval in principle by Nigeria's central bank for the wireless carrier to operate a payment service bank ('PSB') business in Nigeria, known as MARTCASH Payment Service Bank Limited.
Segun Ogunsanya, the chief executive officer of Airtel
Africa
, while speaking on the trading update said, "I am particularly pleased with developments in Nigeria, where in November we received approval in principle for both a payment service bank (mobile money) licence and a super-agent licence.
"We are now working closely with the Central Bank to meet all its conditions to receive the final operating licences and commence operations. This will enable us to expand our digital financial products and reach the millions of Nigerians that do not have access to traditional financial services.
"We continued to strengthen our balance sheet, with our leverage ratio now 1.4 times underlying EBITDA, thanks to both the continued increases in operating cash flow delivery and to the $550 million of cash that has now been received from minority investments into our mobile money business," he concluded.
According to the company, its voice revenue grew by 16 percent, driven by an increase in voice usage per customer of 23.1 percent with voice ARPU growth of 23 percent. The year-on-year decline in the customer base of two million was due to the implementation of new "Know-Your-Customer" (KYC) requirements in Nigeria, which initially included a temporary halt to new customer activations. New activations have been permitted in regulatory approved outlets since the end of April 2021. The number of regulatory approved outlets expanded to over 9,800 on 31 December 2021. Accordingly, while year on year our Nigerian customer base has declined by 2 million, in Q3'22 it added 1.9 million customers.
Also, data revenue growth continued to be a key driver of growth in Nigeria, growing by 44.5 percent in constant currency, driven by the growth in data usage per customer to 4GB per month (from 2.7 GB per month in the prior period). The expansion of the 4G network and increase in smartphone penetration supported this growth in data usage.
Almost 90 percent of Airtel's total sites in Nigeria are now on 4G and there has been a two percent increase in smartphone penetration. This has resulted in data ARPU growth of 44.1 percent. Data revenue accounted for 39.4 percent of total revenue in Nigeria in the nine-month period to 31 December 2021, up by 4.2 percent from the previous period. In Q3'22, 43.4 percent of Airtel Nigeria's data customer base were 4G users, contributing to 73.4 percent of total data usage. 4G data usage per customer reached 5.9 GB per month in Q3'22, from 4.8 GB per customer per month in Q3'21.
Other revenue grew by 61.1 percent, with the main contribution coming from the growth in value-added services revenue, led by airtime credit services.
Elsewhere, underlying EBITDA was $758 million, an increase of 24.7 percent in reported currency and a constant currency growth of 32.6 percent. The underlying EBITDA margin was 55.3 percent, an increase of 150 basis points in reported currency and 148 basis points in constant currency as a result of improvements in operational efficiency. Operating free cash flow increased to $576 million, up by 46.2 percent, due to the expansion of underlying EBITDA.
On the customer base in Nigeria, Airtel's customer base growth was driven by the expansion of the network and distribution infrastructure. Customer base growth was affected by the new NIN/SIM registration regulations in Nigeria; excluding Nigeria, the customer base grew by 12 percent. In Nigeria, while on a year on year basis, the customer base reduced by two million, in Q3'22 the telco added 1.9 million net new customers.