Technology
Airtel overtakes Glo in data subscription as 9mobile loses over 225,000 users
September 4, 2019548 views0 comments
By Samson Echenim
The Nigerian Communications Commission's monthly report for July has been published, with Airtel rising to become the country's second-largest data provider, beating Globacom which used to occupy the position with MTN on top.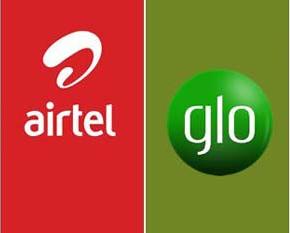 The report shows that Nigeria's major telecommunications operators recorded a total of 174.67million subscribers in July, with the telcos gaining a total of 919,025 new subscribers up from June's 173.75 million.
Airtel added the highest number, 906,400, hitting a total 46,836,395 subscribers, according to the NCC data, which showed Airtel becoming the country's second-largest operator.
MTN added only 119,821 new customers to reach 65,379,196 as Globacom gained only 118,087 new subscribers in July, recording a total of 46,713,068 GSM users.
9mobile was the only operator that lost subscribers in July as 225,283 users left its network, dropping to 15,739,967 mobile users.
NCC July report indicated that MTN remained Nigeria's largest mobile network operator with 38 per cent market share, Airtel displaced Globacom to become the country's second-largest operator at 26.8 per cent.
Similarly, the NCC mobile Internet subscriber's data showed that in July, the country gained a total of 389,339 new internet users.
Airtel, which had 31,975,260 internet subscribers in June, gained 428,012 more to record 32,403,272 in July while Globacom's mobile Internet subscriber base increased to 29,124,366 in July from 29,022,349 in June.
MTN had 52,254,917 Internet subscribers in June but recorded 52,269,270 users by the end of July, thereby gaining 14,353 new users.
On the other hand, the data showed that 9mobile's Internet subscribers declined from 9,039,553 in June to 8,801,580 in July, losing 238,045 mobile Internet users.
The monthly subscribers' data also revealed that the fixed wired operators (landline) subscriber base increased by 92 only, giving a total of 109,274 users in July, as against 109,182 recorded in June.
In the Fixed Wired arena, MTN Fixed moved from having 5,375 users in July to 5,363 in August, thereby reducing by 12 users, while Glo Fixed had 2,925 users in July, adding 98 customers to the June record of 2,827.
The NCC data indicated that IpNX network moved from 2,122 subscriber base in June to 2,170 in July, gaining 48 customers.
It said that 21st Century network had 98,816 customers in July, recording a decline in users by 42 users from its June record of 98,858.
The report also showed that the two Voice over Internet Protocol networks had 172,111 active users in July, as their customers increased by 6,778 from their June subscriber base of 165,333.