Features
Interview
PERSONALITY SKETCH
ALIM ABUBAKRE: Connecting town and gown for public, private sector leadership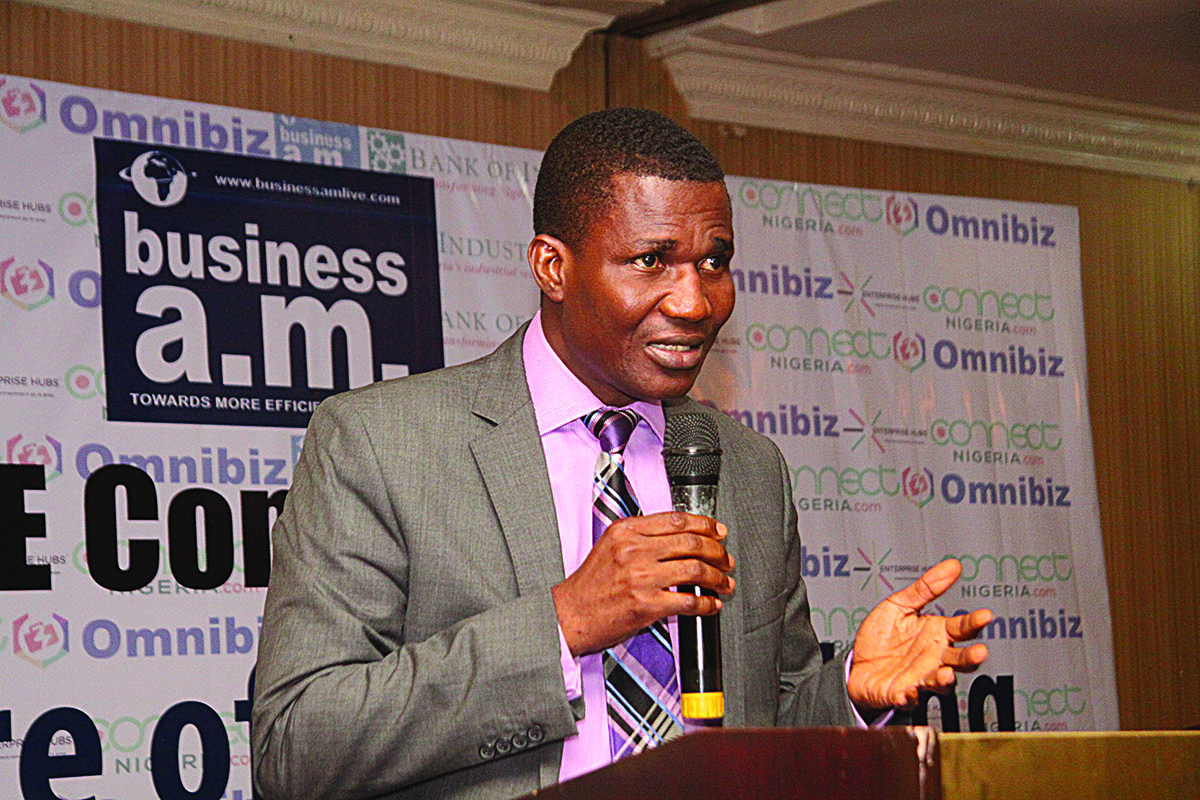 Phillip Isakpa is  Businessamlive Executive Editor.
You can contact him on phillipi@businessamlive.com with stories and commentary.
March 21, 2023568 views0 comments
An academic's quest to see that theory meets practice in its application in the real world of organisation management and leadership in the public and private sectors; ensuring that the challenges of the present are understood in their modern nature and characteristics, and that the right theories are applied in finding solutions to them, offers an insight into a new approach to executive management and leadership training, writes PHILLIP ISAKPA.
The theory and practice of public and private sector organisational leadership are the stuff for which academics in ivory towers, especially across several elite business schools around the world,  have engaged themselves in for several decades. With several schools of thoughts on the subject of leadership, the concept of leading and managing in the world of business and in the public sector has become something that attracts a great deal of interest. This is the case because, while the balance sheet size of publicly and privately held companies sometimes become the pursuit of C-suite executives and leaders, there are granular details in concepts and theories that are often brought alive in practice by some special academics for the size of the balance sheet to grow.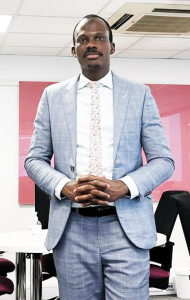 And one of the key interests of such academics is a tenacious pursuit of the desire to bring gown (theory) and town (practice) into a common understanding for the benefits of the world. One such academics with a razor keen interest in the pursuit to constantly bring theory to practise is Alim Abubakre, the Nigerian-born British senior lecturer in International Business at Sheffield Business School (an AACSB-accredited Business School) at Sheffield Hallam University, whose doctorate, obtained from Southampton University, United Kingdom, is in the area of Strategy. He obtained an MBA from the University of Leicester, so his Strategy doctorate is a deepening of his theoretical knowledge of business. But all this helps to situate his deep interest in activities where he pushes academic theorisation into practical application.
How does academic theorisation of issues and problems, especially seeing that most business schools earn their pips largely from scenario building and by addressing challenges that are practically occurring even while they are running their programmes, shape how leaders and C-suite executives handle the challenges that they face in running their organisations? Abubakre, it would seem, has taken, as one of his areas of interest, the volatility of the global environment in which leaders lead organisations, whether they are in the public or private sector. He talks a lot about the  turbulence that organisations face and how their executives and leaders have to deal with the frequencies of these developments. This is, perhaps, one of the reasons why he devotes a lot of time to a subject like 'Managing in Turbulent Times', which was something that he set off with when, as an MBA student and course representative and president of the MBA programme at Leicester University, he midwifed the first student-organised international economic conference in the UK, during the recession, with the same theme. The success of that conference, which received good coverage from the British media, including the BBC, The Independent and Times Higher Education, also earned Abubakre the award of Course Representative of the year, 2008, and thus becoming the first African student to be so recognised in the university's history. During this period, he had several meetings with then vice chancellor, the late Robert Burgess.   
But there is something else about Alim, who was born to a Nigerian academic father, Professor Razaq Abubakre, a former vice chancellor of two universities in Nigeria. The drive to bring town and gown together in a collaborative way that feeds theory to management and leadership practice, led him, in 2010, to found a company in the UK he named These Young Minds, whose first client was Microsoft. Now renamed, TEXEM (These Executive Minds) Limited, it is this vehicle, which offers executive management and leadership training, that has been used to drive the vision. This vision, in its expanded form, involves using the town and gown concept to produce leaders with a global outlook on leading and managing public and private sector organisations and assets.          
It is this global outlook that is embedded in the TEXEM model that Abubakre has championed since the time he was a MBA student at the University of Leicester. It is a model that is rooted in learning and innovation, and which also incorporates a pro growth mindset. And it is also this desire to see public and private sector leaders embrace a global outlook tied to theorisation and its practical application in real life scenarios that led Abubakre to extend the services of TEXEM UK to public and private sector organisations in Africa, offering them to their c-suite executives and leaders. It is a call to duty for him, this idea of wanting to see management and leadership theories expressed in the practise of running and leading organisations.      
His life as an academic has seen him at University of Southampton and Nottingham Business School where he began as a visiting lecturer before he joined Coventry University and then Sheffield Hallam University, full time. He has completed the supervision of over 40 postgraduate and over 50 undergraduate students; and he is a Senior Fellow of the Advance Higher Education Academy (HEA), UK.
But Abubakre is an academic who has also traversed the corporate world. Apart from the fact that he founded TEXEM, and managed this leadership and management development consultancy for some time, his penchant for wanting to connect town and gown, appears also informed by the fact that at the completion of his MBA, he worked as director of strategy in a multinational company based in Cambridge, the UK. Here he had responsibility for dealing with stakeholders in China, Europe and Africa. It is instructive to note that this working experience appears to have further drawn him to deepen his theoretical grounding. It informed his doctorate in Strategy later on, as he chose for  his thesis, the topic, "Evaluating Stakeholder Theory in a Developing Country Context".
Alim continues to explore this subject, as shown by a recent paper, "Modelling the Barriers to Multistakeholder Collaboration for COVID-19 Pandemic Response: Evidence from sub-Saharan Africa", a transdisciplinary collaborative work with other international scholars, published in an ABS3 (International Public Management) Journal, which is highly ranked by the UK's Chartered Association of Business Schools.
With a flourishing career ahead of him in the world of academics, the work he has done with TEXEM and his quest to push the boundaries of business theories and their application have established his credentials in entrepreneurship and consulting. In pushing the boundaries of theorisation Abubakre believes in working with top global business schools to deliver the town and gown model. So, for 13 years, he has been collaborating with many of these schools and multinational corporations in creating executive development programmes which are then delivered to c-suite executives and leaders in the public and private sectors.   
So far, over 4,000 African, Americans, European and Asian senior executives, including CEOs, chairs of boards, governors, government ministers, vice-chancellors, have passed through these programmes under TEXEM. The programmes are often with leadership and strategy themes that bring them to an understanding of how to deal with emerging global challenges and help them achieve their organisations' objectives.
TEXEM has established partnerships over the years with globally acclaimed academic institutions such as the University of Oxford, INSEAD, Henley Business School, Aston Business School and Manchester Business School. These collaborations have enabled Abubakre and TEXEM to develop curricula for the unique executive development programmes that are offered.
After many years of these partnerships, TEXEM has firmly established its own unique methodology for delivering executive programmes, working with global faculties who bring their personal practical execution of concepts and theories to their deliveries.    
As a thought leader, Alim Abubakre is highly sought after and he has written and published practical insightful commentary articles in Business A.M., Thisday, The Guardian Nigeria, All Africa, Vanguard, Leadership, Daily Trust, Businessday, The Independent and the Times Higher Education. He has also been interviewed by BBC, Channels TV and Classic FM. In his ever forward looking disposition, as far back as 2015 when TEXEM collaborated with Oxford University on a leadership development programme, he shared his thoughts on the future of modern executives thus:
"Modern executives cannot afford to just focus on driving their organisations forward, and responsible 'corporate governance' is no longer a word organisations throw around for good PR.
"In fact, it may be imperative to make effective governance the lifeblood of your organisation to stay competitive as we move into the future," he asserted.
This view on the place of governance in running effective boards is expressed further in this 2019 admonition he made ahead of a two-day Master Class organised by TEXEM for Nigerian leaders and chief executives:
"In this turbulent, challenging, dynamic and fast-paced operating landscape characterised by new risks and opportunities, good governance remains the bane of many Nigerian organisations' success."
Alim Abubakre has received recognition for his work and his networking skills are highly rated, which has seen him engage in the course of time with two UK Prime Ministers, and be hosted at St. James's Palace  in London by British Royal Family members. When the Lord Mayor of London was visiting some African countries, Abubakre was invited to join his entourage. He was adjudged one of the 100 top emerging entrepreneurs in the UK by Virgin Media.
He has worked on World Bank projects and was instrumental in accessing, implementing and attaining success on projects that had management issues before his involvement. He also worked as part of the project management team that delivered a Public-Private Partnership infrastructure project valued at £3 billion; this was the largest public-private partnership project undertaken in West Africa as of 2007.
He has designed and co-delivered programmes for private sector organisations such as Airtel, UBA, Ecobank, Seplat, Masters Energy, Energia, Unilever, and Fidelity Bank. Others include A.G. Leventis, GTBank, First Bank and Leadway Assurance and public sector leaders including Ministers, MPs, Commissioners, Permanent Secretaries, and Directors.
Alim Abubakre has also worked with c-suite executives of globally recognised organisations such as Unilever, EY, KPMG, Deloitte, McKinsey & Company, Manchester United, Bentley, CSRwire, Jaguar Land Rover, Cadbury, Manpower, and Microsoft.
Getting the TEXEM model to work seamlessly requires skills beyond academic and practised expertise. And because it involves a whole lot of coordination and assembling of  different people, Abubakre has leveraged on his excellent personal networking skills for the success he has achieved over the years. Those networking skills have come in handy in assembling the faculties that deliver the model. For instance, on the TEXEM faculty of experts and academics are Professor Roger Delves, a professor of practice at Hult University; Professor Paul Griffith, the world's first professor of management to lead a team to launch a rocket to space; Professor Rodria Laline, the developer of the intellectual property of the chip on every ATM card, a former adviser to the Prime Minister of the Netherlands, founder of Harvard Maximise Your Board programme, and chair of Intrabond; Professor John Peters, former chair of the Association of MBAs, a top word leadership speaker and survivor par excellence; Ambassador John Buck, a former UK ambassador, an experienced and capable facilitator between business and governments, particularly in the international oil and gas industry; Mark Simmonds, chairman, advisory board, Invest Africa – he served as member of the UK Parliament for 14 years; Ambassador Charles Crawford, an Oxford University alumnus and winner of the equivalent of two Oscars, among others.
Alim Abubakre gets a lot of commendations for the work that TEXEM has been doing since he founded the UK-based organisation, from both the faculties and delegates who attend the leadership and management development programmes. A few of them would suffice here.
According to Professor Laline: "Dr Alim Abubakre is truly a professional executive trainer who expertly matches and transforms the learning context into the appropriate business and strategy development context.
"His ability to develop and train top leaders is unparalleled, and his organisational, contextual, and strategic leadership insight in uncertain times is astonishing."
Another faculty, Professor Delves, says: "Alim is a dedicated seeker of change in African professionals. He is determined to offer executives the opportunity to develop themselves to develop their organisations, and then organisations can develop nations."
Delegates are also positive after the programmes. For instance, Asnani Naresh, chief executive officer of Emel Group of Companies, said: "Alim's contribution to Nigeria and the Nigerian economy is his constant pursuit to bring the best minds and the brightest idea to the Nigerian business so leaders can learn, grow and bring new best practices to the workplace."
Another delegate, Lukeman A. Cardoso, regional coordinator, Southwest, Nigerian Midstream and Downstream Petroleum Regulatory Authority (NMDPRA), has this to say of him: "I attended a leadership course with TEXEM facilitated by Dr Alim Abubakre in 2022. I found him to be passionate and highly motivated in imparting knowledge to the participants."
The frequently changing global business and economic landscape will continue to make demands on organisations and their c-suite executives and leaders in both the public and private sectors to respond for their survival and growth. Theorisation of the issues will rise in response, but there will continue to be a need to practicalise responses in ways that allow the academic gown to meet the executing town (business and industry). All this establishes the continuing relevance of the TEXEM model of executive training that Alim Abubakre champions.