Nigeria Frontier Markets
All inclusive, private sector driven economy must for Ihedioha in Imo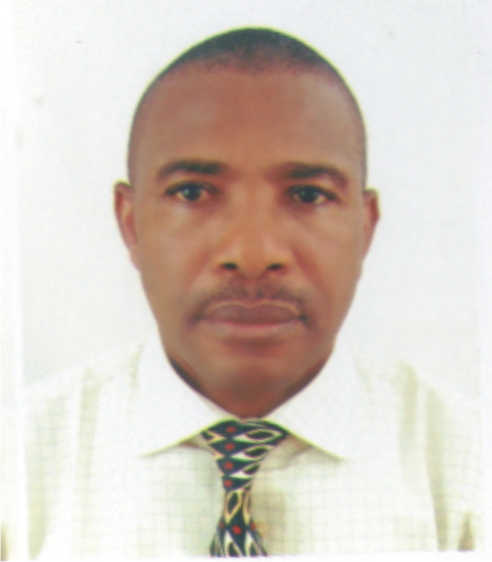 Ben Eguzozie is business a.m. regional lead based in Port Harcourt, providing regional and national  coverage for economy, business and finance
You can contact him on ben.eguzozie@businessamlive.com with stories and commentary.
April 3, 2019569 views0 comments
Emeka Ihedioha, former deputy Speaker, House of Representatives in the National Assembly and now governor-elect in Imo State on the platform of People's Democratic Party (PDP) should quickly wear off his victory euphoria, and prepare to work hard in the state. Ahead of him lay laborious task of rebuilding the Imo economy, ruined by Rochas Okorocha's disastrous eight years administration.
Key analysts said Ihedioha is duty-bound to run an all-inclusive, private sector-driven administration that should achieve much in Imo, else he should expect to receive heavy criticisms for any wrong policy. Chibu Mmeremikwu, a doctoral candidate in Media Studies at the University of Calabar said: "Ihedioha's every error or wrong foot forward would be exaggerated for obvious reasons. As a result, he should work hard to succeed in his administration."
The incoming governor must clearly understand that economy, infrastructure and private sector participation should be his major policy thrust. These require immediacy. He should quickly wean himself from political party politics, once he is sworn in on May 29, 2019, and run an all-inclusive administration; concentrate on rebuilding the Imo economy, with an estimated gross state product (GSP) of over $18 billion.
Today, the state grapples with severe and complicated unemployment rate. At over 30 percent, the state has the highest unemployment in the entire South East geopolitical zone. In 2011, a Central Bank of Nigeria (CBN) states of the federation economic assessment gave Imo the highest unemployment record of 26.1 per cent. Today, it has hit over 30 percent, and underemployment rate of over 17 percent, according to data from the National Bureau of Statistics (NBS). It is on record that Rochas, till date, refused to absorb the 10,000 duly employed youths by his predecessor, Ikedi Ohakim. He had sacked them upon assuming office in 2011.
The Imo education sector is fallen and decrepit, no thanks to Okorocha's dubious free education policy, which ironically took the state from the nation's top to now bottom ten. The 305 UBE [Universal Basic Education] schools under him did not complete after all. The 27 much-touted general hospitals in the 27 local government areas are today uncompleted buildings, let alone called hospitals.
Also, irregular salary payments were the order of the day, especially since 2015. Most businesses suffered under a severe climate. All these touched negatively on the state's middle class. The civil service is rundown. The health sector is in its worst performance. The state infrastructure is hardly different from the national shame. Some analysts said Rochas' eight-year administration succeeded more in leaving Imo in want, deprivation and highly indebted.
Some economic experts from the Owerri Chamber of Commerce, Industry, Mines and Agriculture (OCCIMA) advise Ihedioha to know there are lots of work to do – Imolites are quickly waiting on him to deliver on good governance. They said state's bottom line is a plethora of disaster: high unemployment rate, mounting overhead cost. By 2011 when he came it shot up to N18.4 billion, data from the CBN indicated. Meanwhile, the outgoing governor failed to pay most pensioners in eight years, thereby creating more hardship. Many argued why the outgoing governor failed to utilise the N26 billion bailout from the Federal Government to settle huge arrears of pensions and other emoluments.
The economic experts said Ihedioha must improve on Imo's ease-of-doing-business. Added to this, he should ensure there was enabling environment for the full take-off of Shell Petroleum Development Company (SPDC's) Assa North Gas Development Project, for which the oil giant has signed and inaugurated Global Memorandum of Understanding (GMOU) and Cluster Development Boards (CBDs). They stress the project has great socio-economic potential, as well as taking the state into the league of major gas producing hubs. Imo is said to be home to over 7.8 trillion standard cubic feet (tscf) of natural gas.
On rule of law, some members of Imo chapter of Nigerian Bar Association (NBA) said Ihedioha must take the state, with over 5.5 million people, to adhere to strict governance of due process, orderliness and rule of law. According to them, under Okorocha, Imo was anything but governed by law. For instance, all his projects went without any form of contract signing, neither did he involve the ministries, departments and agencies (MDAs). For eight years, all the engineers and architects at the state Works ministry were idle.
He severally said during media parleys that there was no need for him to sign any contracts before executing any project. He said that, once he had sketched out the project design at his Government House bush bar, he would just call in anybody he felt can execute the project. According to him, such step was more 'economical' rather than going the whole hog from advertising a project in the media, to awarding the contract. Little doubt then, that the state chapter of COREN [Council for the Regulation of Engineering in Nigeria] criticised him severally for executing sub-standard (otherwise called china projects). Under Rochas, these china projects ruled the state. These pitfalls, some COREN members advised Ihedioha to clearly avoid.
Meanwhile, Okorocha failed to hold elections into the local governments, having sacked initially elected chairmen and councillors. He never obeyed any court orders or judgement. The incoming PDP governor is advised to avoid the above impunity; and move on with reforming the civil service that was destroyed by his predecessor
Some economic experts also said Ihedioha should undertake open budgeting unlike the case with his outgoing predecessor, Okorocha; that the people must participate in the budget process from its formulation to implementation, which was contrary to Okorocha's era.
In agriculture, Okorocha failed to pay up all counterpart funding for agric expansion projects. Example: he failed to pay N100 million in the World Bank's $300 million Fadama III extension project 2013-2015. Till the World Bank project wound up few years back, Imo was excluded, said Daniel Keke, coordinator of Imo Fadama.
Also, Imo under Okorocha failed to participate in the CBN's N2 billion Micro, Small and Medium Enterprises Development Fund (MSMEDF), and the Bank of Industry (BOI's) Industrial Development Fund, which would have benefitted most of the 10,000 cooperative societies and member-companies of OCCIMA.
Industry received the worst attention by Rochas government. All the existing industrial parks were left to wither; while harsh business climate drove many small and medium-scale enterprises (SMEs) under. Experts advise Ihedioha to improve on all these.
On infrastructure, many Imolites told business a.m. that the incoming Ihedioha administration should complete all abandoned or uncompleted projects such as the Inner and Outer Ring roads that were started by Ohakim, but left untouched by Okorocha. Others are: dualization of all road outlets from Owerri state capital (Owerri-Umuahia, Owerri-Orlu, Owerri-Port Harcourt, Owerri-Okigwe-Enugu and Owerri-Aba highways). Whereas they said Ihedioha should remodel and/or upgrade and strengthen all poorly executive projects by Rochas. Example: roads, buildings and others.