Insurance & Pension Business
WORLD BUSINESS & ECONOMY
Allianz Group sees premium, commission income push revenues 5.7% to €148bn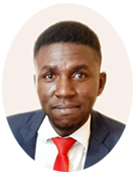 A graduate of Economics and Statistics from the University of Benin. An experienced researcher and business writer in the print and digital media industry, having worked as a Research Analyst at Nairametrics, Voidant Broadcasting Ltd, Entrepreneurs.ng, and currently a Market and Finance Writer at Business a.m. For stories, press releases, exclusive events, call +2347052803696 or send a mail to abuedec@gmail.com.
February 24, 2022329 views0 comments
Expects higher earnings in 2022 barring market shocks
Amid global response to covid-19 pandemic and easing of lockdowns across various regions allowing for a full return to economic activities, Allianz Group, one of the world-leading insurers, has reported a strong €148.5 billion 2021 full year revenue, up 5.7 percent year on year from €140.5 billion achieved in 2020.
The revenue boost was largely driven by a significant increase in the total gross premiums written and commission income across all business segments, said the company in its recent full-year filings.
According to the company, there was a 4.8 percent year on year increase to €62.3 billion in total premiums and commission income earned from the property-casualty segment of the business, which benefited from price and volume increases. Also, the life/health insurance segment grossed €78.3 billion as a result of strong sales in the United States and Italy, while the asset management business segment reported €8.4 billion with the highest assets under management (AuM) which was driven primarily by revenues and commission income with the corporate insurance business locking in €300 million, respectively.
In its 2021 financial year, Allianz Group's operating profit jumped 24.6 percent year on year to €13.4 billion from €10.8 billion in 2020. This growth was chiefly spearheaded by higher profitability in all business segments. The increase is also a reflection of the negative impact of the covid-19 pandemic on the previous year's profit.
Also, higher average assets under management (AuM) and continued cost control led to the strong rise in the company's operating profit from the AuM business segment; there was a higher record of underwriting results in the property-casualty segment despite the high claims from natural catastrophes.
Speaking on the results, Oliver Bate, chief executive officer at Allianz SE, said, "In spite of challenges in 2021, Allianz proved its resilience and adaptability. With record-high operating profit, strong value growth in life, health and asset management businesses and strongly improved property-casualty margins and productivity, we are scaling the power of our global franchise."
Also, Giulio Terzariol, Allianz SE chief financial officer said, "Our underlying performance was very strong in 2021 as evidenced by the operating profit of €13.4 billion.
"In our property-casualty business, the rebound in the commercial and global lines clearly shows that we are well-positioned to benefit from further improvements in the underwriting environment. Even in the face of severe weather-related events, our combined ratio has improved due to our continuous focus on underwriting discipline and productivity improvements.
"In life/health, the solid level of new business with strong margins underscores the healthy demand for our products. Our asset management business delivered a solid performance with a high level of inflows from clients in all regions and across all asset classes. Assets under our management reached another record high at the end of 2021. Our strong business performance, driven by the strong underlying fundamentals of our franchise, strengthens our confidence in our outlook for the year 2022," he said.
Meanwhile, a quarterly analysis of the company's results shows there was a 7.9 percent year on year rise to €38.4 billion in total revenues in 2021, from €35.6 billion in the same period of 2020; and this was driven by all business segments' positive performances. Operating profit during the quarter rose 18 percent to €3.5 billion from €3 billion and was largely driven by a higher underwriting result in the property-casualty business segment. Operating profit during the quarter in the asset management segment was due to higher than average third party AuM and sustained improvements in the product, as well as profit from the life/ health segment, which went south as a result of lower investment margin.
Although the company announced a new share buyback programme of up to €1 billion for 2022 on February 17, the board of management has said it will propose an increase of 12.5 percent in its dividends to €10.80 per share for the year 2021 based on strong operating profit and solid net income. Thus, the company's basic earnings per share (EPS) decreased 3.2 percent year on year to €15.96 from €16.48 prior to this time in its earnings.
Looking ahead into the new year 2022, the company hopes to hit a revenue target of €13.4 billion with a plus or minus €1 billion variation in the face of natural catastrophes and adverse developments in the capital markets as well as factors that may affect the company's operating profit or net income for the year 2022.