Finance
Allianz projects mild economic growth for Africa in 2022 outlook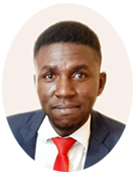 A graduate of Economics and Statistics from the University of Benin. An experienced researcher and business writer in the print and digital media industry, having worked as a Research Analyst at Nairametrics, Voidant Broadcasting Ltd, Entrepreneurs.ng, and currently a Market and Finance Writer at Business a.m. For stories, press releases, exclusive events, call +2347052803696 or send a mail to abuedec@gmail.com.
February 28, 2022423 views0 comments
Says Nigeria, South Africa, Ghana, Kenya may tweak policy rates in 2022 pressured by inflation
Africa's economy, after recording mild growth in the year 2020 and the slowest in 2021, amid the coronavirus pandemic and slow rate of vaccinations, has been projected to grow mildly by 3.5 percent in 2022, again resulting from slow pace of vaccination exercise and threats from the virus variants, which have been recorded on the continent, says Allianz Group in its current Allianz Economic Outlook report.
According to the report, the gross domestic product (GDP) growth of nations across the sub-Saharan African region will be mild as the vaccination rate settled at 32 percent continent-wide, but managed only four percent in sub-Saharan Africa.
The report also shows that the GDP expectations from the SSA countries in 2022 will see South Africa and Nigeria grow at two percent and 2.3 percent respectively, while Angola and Algeria will grow moderately at 2.2 percent and 2.4 percent, accordingly.
Other country projections include those of Senegal, which is projected at annual GDP growth of 6.1 percent; followed by Kenya (5.6%), Ivory Coast (5.5%), Ghana (5.4%), Egypt (4.6%), Mozambique (4.6%), Namibia (3.7%), Morocco (3.3%), Tunisia (3.2%), and Gabon (3.2%) in that order.
Also, the report asserts that global growth will remain robust but likely to be uneven resulting from the rising divergence between advanced and emerging market economies.
"Our 2022 GDP forecast remains broadly unchanged, with the Eurozone and the US expected to grow positively by 4.1 percent and 3.9 percent, respectively." For the time being, growth in China may slow to +5.2 percent due to ongoing disruptions in the real estate sector and the government's focus on financial stability.
The report said China's lowest contribution to global GDP growth since 2015 is likely to have negative spillover effects on emerging markets whose recovery will be shallower compared to past crises.
"Global trade is expanding once again above the long-term average but will be disrupted by labour and supply chain bottlenecks, amplified by omicron. We expect global trade in volume to grow by +5.4 percent in 2022 and +4 percent in 2023," it reported.
Furthermore, in the report by the leading global insurance company, Nigeria, Kenya, Ghana, South Africa and Egypt are projected to increase monetary policy rates in the face of rising inflation to double digits, while on the other side of the coin, oil exporters such as Angola and Algeria will continue to benefit from the commodity upcycle tailwind in 2022.
"In an environment of continued sanitary uncertainty, this monetary tightening is expected to put a brake on growth. In addition to rising energy prices, food inflation has soared to hardly bearable levels in Angola, Ethiopia, Nigeria and Ghana.
"The food security situation is likely to deteriorate in 2022 in southern and eastern Ethiopia, Kenya and Somalia as a result of adverse climate events. The deteriorating security situation in Ethiopia entails a significant risk of spillovers to the region, including migration flows to the Kenyan border," the report stated.
In the area of debt sustainability, Allianz Group, in the 2022 Economic outlook report, said Tunisia, Ghana, Mozambique, Kenya and South Africa are hot spots regarding debt sustainability. Tunisia, Morocco, Egypt and Burkina Faso will see current account deficits only improve slightly in 2022 after deteriorating in 2021.