Commodities
Aluminium hits $3,000 as supply tightness hold sway
September 15, 2021232 views0 comments
Aluminium rose to its highest figure in 13 years on the London Metal Exchange (LME) as  the market remains rattled by supply disruptions, while demand remains high.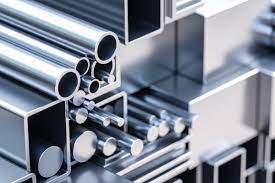 LME Aluminum jumped as much as 2.6 percent to $3,000 a tonne on Monday, the highest intraday level since 2008. In China, the light metal gained 5.4 percent to 23,790 yuan, the highest since 2006.
Aluminum Corp. of China Ltd., the country's largest smelter, surged as much as 12 percent in Hong Kong on Monday. Chinese material equities may see a further re-rating as more government moves to curb steel production to cut emissions could boost prices for cement, steel and aluminum, Citigroup Inc. analyst Jack Shang said in a note.
The energy-intensive metal, according to market watchers, has risen over 15 percent in the past three weeks as supply risks encircle the industry, led by a reduction in bauxite (aluminium basic component) mining in Guinea and a fall in China's aluminium smelting.
Further fuelling aluminium's price surge is the latest report that China, the world's largest aluminium producer will continue its production curb in September in an effort to meet energy intensity reduction targets. Goldman Sach also pointed to rising costs in the European Union as smelters struggle to purchase power inputs and carbon credits at record highs.
Market participants at the Harbor Aluminum Summit in Chicago,U.S, said the aluminium market will remain  squeezed through the rest of 2021 and most of 2022, with some projecting it could take as long as five years to resolve the issues bothering supply.