Commodities
Aluminium plunges as weak demand keeps prices on leash
August 23, 2022360 views0 comments
Slow demand for aluminium, especially from Europe and China, has begun to overshadow concerns over supplies, with the white metal projected to slip lower this year, according to commodity analysts.
The latest concern over aluminium's poor demand comes from developments in China, where the world's largest consumer has stopped operations of hydro-electric power plants and has begun rationing power supply in view of a heatwave.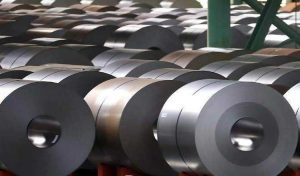 As a result, aluminium smelters, who  are big power consumers, have been forced to operate at low capacity in accordance with the local power rationing policy,   
Fitch Solutions Country Risk and Industry Research, in its remarks, said prices have collapsed back to pre-conflict levels as Chinese lockdowns and weakening demand worked to undo most gains.
This, it explained, is in contrast with impressive rallies seen in the first quarter of 2022 following Russia's invasion of Ukraine and investor concerns about supply disruptions.
The research firm added that China's zero-Covid strategy and resulting strict lockdowns have severely impacted aluminium supply chains, by first causing supply uncertainty from lockdowns in producing regions, and subsequently impacting demand from end-use sectors.
For the week, aluminium dropped nearly 1.5 percent on the London Metal Exchange (LME) at around $2,401 a tonne.
As it stands, the metal is down 6 percent year-on-year, just $100 above its one-year low, and 40 percent below the $4,073 high seen in March just after Russia's invasion of Ukraine.
Analysts point out that fears over recession have also dealt a blow on the metal that holds promise in the long term.
Commenting on aluminium's plunge, Warren Patterson, head of commodities strategy at ING Think, an economic and financial arm of Dutch multinational financial services firm ING, said, "While supply risks continue to grow in the aluminium market (both in Europe and China), the market still seems more focused on the poor demand story."
According to Patterson, aluminium's fall was exacerbated by Norsk Hydro's decision to suspend primary aluminium production at the Slovalco smelter in Slovakia due to surging power prices.
Reports show that the smelter had already reduced output late last year and early this year, which left it operating at 60 percent of its annual capacity.
In addition, Hydro has also said production will be affected at its Sunndal smelter in Norway due to a strike set to commence on August 22.
In the light of sluggish growth and demand led by the slowdown in China, Fitch Solutions has lowered its price outlook for aluminium to $2,850 a tonne from its previous $3,000 a tonne projection. It has also lowered its 2023 price forecast to $,2700 a tonne from $2,800 a tonne.