Aluminium prices continued their movement towards new highs, fuelled by the recent presidential coup in Guinea, expected to ignite global bauxite prices as the major raw material used in aluminium production faces risks of a squeezed supply amid shipment disruptions from the key global supplier.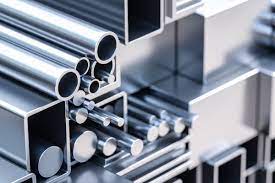 LME aluminium was up 1.8 percent to $2,775.50 a tonne, its highest level since 2011.  Aluminium futures also traded higher on the Shanghai Futures Exchange (ShFE), rising as much as 3.4 percent to record its highest rate in nearly 15 years before paring gains to 2.2 percent at $2,750 a tonne.
JPMorgan's analysts said the increased uncertainty around the new political regime in one of the world's largest bauxite-producing countries may disrupt global commodity export flows and also raises the likelihood of export contracts renegotiation, which may put upside pressure on alumina and aluminium prices.
On his part, Xiong Hui, chief aluminum analyst at Beijing Antaike Information Development Company in China, said investors are quite concerned given that China, the world's largest aluminium producer buys a big chunk of bauxite from Guinea and the turn of events could rattle prices in the next few days.
Prior to the recent situation in Guinea, aluminium prices were already trading on a bullish sentiment as China, the world's largest aluminium producer struggled to meet global demand amid  production cuts by the government, aimed at curbing pollution by metal producers.
Market analysts observed that the aluminium rally is creating a huge windfall for producers who have been plagued by weak prices for years, and have often been pumping out metal at a loss. They also noted that the gains recorded over the past year are adding further fuel to concerns over inflation as manufacturers are likely to pass on costs to consumers.