Agriculture
Commodities
Aluminium tumbles as interest rate hike heralds weaker economy
October 24, 2022259 views0 comments
By Onome Amuge
Aluminium prices ended the week almost five percent lower as concerns over rapid U.S. interest rate rises dampened the outlook for economic growth and metals demand.
According to market reports, U.S. 10-year bond yields hit their highest since 2007, resulting in a decreased demand for aluminium and other base metals.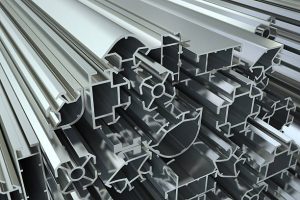 Also pressuring aluminium was the delivery of around 250,000 tonnes into the London Metal Exchange's warehouse system in the last 10 days, which pointed to ample supply.
Benchmark three-month aluminium on the LME was down 0.6 percent at $2,196 a tonne and down 4.8 percent for the week.
Much of these inflows appeared to reverse late in the week as around 200,000 tonnes were earmarked for shipment out of the LME system, but cash aluminium still traded at a discount to the three-month contract, suggesting that plenty of metal is available, dealers said.
According to analysts, prices of the metal used in packaging, transport and construction have fallen 45 percent from a peak in March as COVID-19 lockdowns in China and rapid interest rate rises in the U.S. and elsewhere weakened the global economy.
Analysts at Goldman Sachs noted that the US' high interest rates, weak Chinese property sector and slow growth in the European industry are also the drivers of micro headwinds to metals' end-demand.
"These headwinds will continue to depress base metals' flat price returns until the Fed ends its tightening cycle," they said.
For other base metals, LME copper fell one percent at $7,487 a tonne, nickel was down two percent at $21,745 a tonne, lead lost three percent to $1,917.50 a tonne, and tin slipped 3.7 percent at $18,630 a tonne.
However, zinc bucked the bearish trend, gaining 0.8 percent to $2,987.50 a tonne.