Frontpage
Manufacturing
Analysts see earnings accretion in Flour Mills' Honeywell acquisition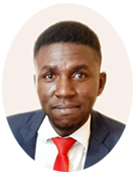 A graduate of Economics and Statistics from the University of Benin. An experienced researcher and business writer in the print and digital media industry, having worked as a Research Analyst at Nairametrics, Voidant Broadcasting Ltd, Entrepreneurs.ng, and currently a Market and Finance Writer at Business a.m. For stories, press releases, exclusive events, call +2347052803696 or send a mail to abuedec@gmail.com.
November 24, 2021167 views0 comments
Earnings accretive if FMN can sweat  assets

Flour Mills to become Nigeria's No.2 miller
On Monday, Flour Mills of Nigeria Plc notified the Nigerian Exchange Group (NGX) of its acquisition plans for the 71.69 percent controlling stake in Honeywell Flour Mills Plc and First Bank Holding's 5.06 percent stake in the company at a total enterprise value of N80 billion. Flour Mills of Nigeria Plc, in a disclosure to the exchange, said the proposed transaction will combine two businesses with shared goals and create a more resilient national champion in the Nigerian food industry as well as ensure long-term job creation and preservation.
Now, the completion of the transaction will see the controlling stake of Flour Mills of Nigeria in Honeywell Flour Mills increase to 76.75 percent. But analysts have reacted to the proposed transaction which is said to make the combined entity, using industry proxy, the second-largest miller in Nigeria with an estimated capacity of 9,600 metric tonnes per day, behind Olam's 11,140 metric tonnes per day.
Analysts at FBNQuest Capital Research, in their reaction said: "While we believe the transaction has long-term competitive benefits for Flour Mills of Nigeria, we also believe this deal is likely to be earnings accretive as long as Flour Mills of Nigeria can sweat the assets better and derive synergies which are unquantified currently.
"On an annualized basis, Flour Mills of Nigeria's PBT margin is around 3 percent compared with just under 1 percent for Honeywell Flour Mills. The final equity price payable will be determined by Honeywell Flour Mill's "adjusted net debt and net working capital" on the date of completion. Based on Honeywell Flour Mill's 2022 half-year numbers, we would expect the acquisition price to be well above Friday's price of N3.39, perhaps above N5 per share. We believe that Flour Mills of Nigeria can comfortably finance the deal, using its robust cash balance of N52.7 billion as at 2022 half-year financial statement and would not have to use new debt," they stated.
According to the published disclosure from the syndicates, the complementary transaction will combine Flour Mills market-leading offerings that include grain-based foods, sugar, starches, oils, spreads and breakfast cereals with Honeywell Flour Mill's market leading diverse and differentiated range of carbohydrate products.
The disclosure also said stakeholders would benefit from the over 85-year combined track record of the two companies and their shared goals of making affordable and nutritious food available to Nigeria's population; customers across the nation will benefit from access to a wider product range and a robust pan-Nigerian distribution network, accessing a greater number of points of sale supported by enhanced customer-focused sales teams and redistribution capabilities.
It also stated that the business combinations will bring together the trusted and iconic brands, create a food business that is better positioned to benefit the growing Nigerian population and leverage opportunities stemming from the African Continental Free trade Area (AfCFTA).
Commenting on the transaction, Obafemi Otudeko, managing director, Honeywell Group Ltd., said "Today's announcement is in line with the evolution of Honeywell Group and our vision of creating value that transcends generations. For over two decades, we have supported Honeywell Flour Mills to build a strong business with a production capacity of 835,000 metric tonnes of food per annum. Following the transaction, Honeywell Group will be strongly positioned to consolidate and expand its investment activities, including as a partner of choice for investors in key growth sectors."
Also, Omoboyede Olusanya, group managing director, Flour Mills of Nigeria, in his comments on the proposed transaction said, "We believe that this will create an opportunity to combine the unique talents of two robust businesses. As a result, we will have a better-rounded and more comprehensive skill set available to us as a combined diversified food business, thus enabling us to better serve our consumers, customers and other stakeholders, whilst providing employees with access to broader opportunities."
Meanwhile, it is important to note that plant capacity is a significant indicator of a company's market share in the milling sector and the proposed combination of these milling giants will stir up more competition in the milling industry in a view to catching up with Olam Industries, which is the industry leader. Since the entrance of Olam into the Nigerian and West African market in 2012, the company has always preferred acquisitions as a strategy to increase its competitive position, emerging as the largest miller after it acquired Dangote Flour Mills (DFM) in 2019
Based on estimates from industry experts, Olam has an industry market share of 44 percent, ahead of Flour Mills of Nigeria's current estimate of 32 percent. With the completion of the acquisition, Flour Mills of Nigeria's market share will rise to 42 percent and slightly behind Olam. However, it can be brought to remembrance that BUA Flour Mills with a capacity of 1,600 metric tonnes per day is currently constructing an additional 2,600 metric tonnes per day milling capacity which was to come on stream in 2021, but is now unlikely as the completion will bring BUA Flour Mills total capacity to 4,000 metric tonnes per day.