Frontpage
Markets
Technology
Analysts weigh in as MTN Nigeria institutional share bookbuilding closes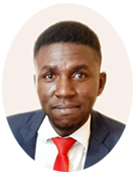 A graduate of Economics and Statistics from the University of Benin. An experienced researcher and business writer in the print and digital media industry, having worked as a Research Analyst at Nairametrics, Voidant Broadcasting Ltd, Entrepreneurs.ng, and currently a Market and Finance Writer at Business a.m. For stories, press releases, exclusive events, call +2347052803696 or send a mail to abuedec@gmail.com.
November 25, 2021291 views0 comments
The book building programme for the offer of 575 million ordinary shares in MTN Nigeria Communications held by parent company, MTN International (Mauritius) Limited, will close to institutional investors Friday 26 November, but analysts have weighed in following varying questions raised by the decision to sell.
The leading telecom firm had set the ball rolling when it disclosed that it received clearance from the Securities and Exchange Commission (SEC) to offer up the shares for sale by a way of bookbuild to qualified investors at a fixed price to retail investors.
The sale opened to institutional investors on November 23 and at its close on November 26 a fixed price will be determined for the retail offer, which is proposed to open immediately after the close of the institutional offer and obtaining of SEC clearance.
Business A.M. had recently reported that MTN Group was on the route to selling down 14 percent shareholding in the Nigerian subsidiary with the offer of 575 million shares in a public issue, a plan the company had hinted at earlier in June, more than 24 months after the company listed on the Nigerian Exchange by way of introduction. However, MTN Nigeria's shares on the local bourse have gained over 110 percent to date since it went public in 2019.
The announcement of the planned offloading of 575 million shares by MTN International (Mauritius) Limited, drew divergent views and raised questions from some investors and other stakeholders who wondered why a majority shareholder in the leading telecom giant with 39 percent of the market share was reducing its stake.
At the moment, MTN Group controls over 76 percent of the equity in its Nigeria operations with 20.355 billion shares outstanding valued at N3.9 trillion on the exchange. But the company's decision on its equity sales is in line with efforts aimed at deepening its structure of ownership in Nigeria and having a broader retail shareholder base.
First to weigh in, Cordros Capital analysts posited that aside from the intentions to divest to realise gains from the group's investments in its Nigerian operations, they think the action could have been induced by perceptions that the stock is not fairly valued.
"We find justification for this on the basis that MTNN currently trades at an enterprise value to earnings before interest tax, depreciation and amortization (EV/EBITDA) and price to earnings (P/E) multiples of 4.6x and 9.7x, compared to Airtel Africa with 5.0x and 16.4x, respectively. We think the price at the end of the book-building process will likely be at a 5 percent premium or discount to the 60-day volume-weighted average price of N175.86 as of 5 November is the date of the announcement".
In another development, analysts have projected better dividend payout to shareholders from the telco for the financial year 2021 amidst the plan of a public offer. In their opinion, the move is positive given that it leaves more units of shares to be actively traded by retail investors.
However, WSTC Securities analysts have opined that price discovery appears to be what MTN Group seeks with the selling down plan, which could start any moment from now. MTN Nigeria Plc is the second-largest listed company and was valued at N3.87 trillion on Friday in the stock market; coming right after Dangote Cement which has N4.76 trillion market capitalisation.
Meanwhile, in its recently published 9-months financial performance, MTN Nigeria reported a 23.7 percent year on year rise to N1.2 trillion in its service revenues driven by data, which rose 51.5 percent to N366 billion, and supported by the fintech arm of the company whose revenues upticked 55.2 percent to N50.24 billion in nine months.
In the same vein, the company reported a 7.5 million decline in its mobile subscribers to 67.5 million, while its active data users rose 2.5 million to 33.2 million despite the company's overall subscriber numbers continuing to decline over the last quarter but at a reduced rate.
Overall, MTN Nigeria recorded a PBT growth of 51.9 percent to N321.4 billion from N211.6 billion last year, reflecting a softer base in comparative 2020 PBT, while the company's PAT soared 52.7 percent year on year to N220.3 billion from N144.2 billion in 2020.