Commodities
Analysts weigh up wheat price expectations, following Russian export curbs
January 27, 2021380 views0 comments
By Onome Amuge
Wheat prices trended upwards in the last quarter of 2020, rising much higher on the international market from $415 to $450 per tonne in January after Russia, the world's largest exporter, announced export taxes on its wheat and grain export quotas.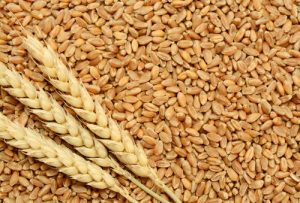 This situation has raised questions about the wheat outlook for 2021 as investors ponder on what the commodity forestalls in the latter part of the year.
Wheat, boosted by long-term trends in population growth in China, India and Africa including, Egypt, Algeria and Nigeria, where importation is higher than production, has pushed demand on an upward scale.
This, according to market analysts, makes the wheat market volatile, as the widespread consumption of wheat for food and the impact of weather conditions on production can drive large price changes, making it a profitable market for traders and investors looking to buy when fundamentals indicate the potential for an upward trend in price.
However, the recent move by Russia to introduce export taxes from February into the 2021/2022 trading year, while increasing supply and reducing prices on its domestic market is set to disrupt supply on the international markets, experts project.
As a result, commodity analysts are wondering what is ahead for the international wheat market in 2021.
Helen Plant, senior analyst at the Agriculture and Horticulture Development Board (AHDB), UK, believes the goal of the Russian taxes is not only to reduce domestic prices but also, a measure to curtail the effects of the covid-19 pandemic and recession fears. The new tax on wheat, she continued, is high enough that it could limit exports of wheat from Russia this season, leading to a continuous surge in wheat prices.
Jack Scoville, an analyst at Price Futures Group, Chicago, asserts that the wheat industry is in buying mode and the trade is keeping an eye on Russia for price direction which is likely to remain high for a long period.
Futures prices for UK wheat on the Intercontinental Exchange (ICE) indicate that the market is set to remain above £200 per tonne out to July, then slip back to the £165 level by November.