Frontpage
Analysts worry as reserves down $506.3m in 30 days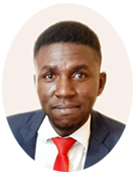 A graduate of Economics and Statistics from the University of Benin. An experienced researcher and business writer in the print and digital media industry, having worked as a Research Analyst at Nairametrics, Voidant Broadcasting Ltd, Entrepreneurs.ng, and currently a Market and Finance Writer at Business a.m. For stories, press releases, exclusive events, call +2347052803696 or send a mail to abuedec@gmail.com.
February 7, 2022193 views0 comments
CBN intensifies FX supply to manufacturers‭, ‬banks
Slow-paced free-fall in Feb'22‭ ‬on oil proceeds‭ ‬
CBN hopes for‭ $‬42bn by mid-2022
Reserves depletion pressuring FX rates
Nigeria's external reserves are in a stable and better place at $40.01 billion helped by stability in the price of crude oil, but analysts are forecasting what should lead to cautionary actions as they say the ongoing depletion in the country's external reserves will continue towards the $39 billion mark this month.
The forecast is being made amid what they say is an expected intensification by the Central Bank of Nigeria (CBN) of its supply of foreign exchange to manufacturers and banks, although higher oil proceeds from higher oil prices may slow the pace of reserves depletion.
Nigeria's gross external reserves began 2022 at $40.52 billion but CBN's open data shows that gross reserves have depleted 1.25 percent year to date, which translates to a decline of $506.3 million in one month to $40.01 billion as of Friday, February 4, 2022. This development is now raising fresh concerns on the short to medium-term stability of the forex market, even amid rising oil prices.
Nigeria's gross external reserves in just over 20 months saw a free fall from $45 billion to about $30 billion, but later rising gradually to above $40 billion towards the close of October 2021, reaching $41 billion in November 2021. The upswing continued in November until the start of December when it pinned back to $40.52 billion at the close of the year with the CBN continuing its intervention in the FX market, even with rising demand for FX in the market.
Nevertheless, the current level of reserves remains in line with several expectations of seeing $40 billion at year-end and year-start as balances, respectively and it has kept in line even with the second consecutive months of decline, following four months of successive increases.
On the other hand, analysts have also noted that higher proceeds from oil will drive further accretion of the reserves this year, while the local currency continues to see pressure, even at a time when the demand for the dollar is beginning to see a slowdown, resulting from yearly activities where most FX users are taking to the option of local travels with the country.
Godwin Emefiele, the CBN governor, had told a gathering during the France-Nigeria Security and Economic Summit, recently, that the reserves would surpass $42 billion by the middle of this year.
"Nigeria's external reserves are expected to surpass $42 billion by mid-2022. This is due to the sustained increase in crude oil price, the impact of Eurobond Issuance, and the stable exchange rate condition," Emefelie had said, a projection that immediately sent the jury out. Analysts have continued to keep watch.
Nigeria has had a deluge of currency crises for some time now, brought about by a perennial high demand for the dollar against a huge supply gap largely reflective of the unproductive nature of the economy.
The continued depletion of the country's reserves has meant piling pressure on the exchange rate, which remains a major source of concern on Nigeria's ability to fulfil its foreign currency obligations.
Nigeria's exchange rate crises deepened in 2021 as the combined effect of reduced FX receipt from crude oil sales, reduced portfolio investment, and reduced remittances, on the external reserves, weakened the CBN's capacity to sustain the official rate at N379 to a dollar.
As the economy fully reopened, import bills surged 60.7 percent year on year to N13.8 trillion and depleted the foreign reserves, thus triggering the CBN to adopt the NAFEX rate of N410/$1, which effectively devalued the naira by eight percent.
In the global oil market, however, crude oil prices have maintained a positive rally since the start of the year to above $90 per barrel, with many experts living with the expectation that the price of Brent will average $70.05 per barrel this year, to keep in line with the forecast from the Energy Information Administration (EIA); as well as the further assumption by experts that global oil consumption will increase by 3.6 million barrels daily with supply surging by 5.3 million barrels a day.
But regardless of these positive forecasts and outlooks, Nigeria's oil production capacity remains a constraint to the country's ability to reap the benefits of current levels of oil prices. For instance, OPEC data obtained from secondary sources show Nigeria's oil output, excluding condensates, at 1.42 million barrels daily in November last year.
The over half a billion dollars drop in Nigeria's reserves in a period of just 30 days amid the intensity of the apex bank to make foreign exchange available to manufacturers has not caught the attention of a number of analysts who have weighed in with their thoughts on what they see going on, building scenarios of possibility on the pace at which the reserves will grow in 2022.
FBNQuest Capital Research analysts identify Nigeria's oil production capacity to remain a constraint to its ability to reap the benefits of current levels of oil prices. For instance, they refer to the low production of 1.42 million barrels per day last November, and referring to concerns already raised by the International Monetary Fund (IMF), they note: "We see increased attrition on the official reserves this year, more so if oil prices decline as a result of increased supply, or the pandemic."
At the Financial Derivative Company, analysts put a marker before asserting that, "Gross external reserves have slid in spite of higher oil price. External reserves peaked at $41.83 billion in November 2021 before gradual depletion to $40.12 billion in January 2022. The depletion is expected to continue towards $39 billion by February 2022 as the CBN increases foreign exchange supply to manufacturers and higher oil proceeds from higher oil price to slow the pace of depletion."
For an import dependent economy it is all too easy to see why the country is in such a precarious situation. The managers of the Nigerian economy at both the fiscal and monetary ends seem all but given up, and are just minding their offices, it would seem.
Economic analysts at FSDH Capital, say "Imports will continue to trend upwards, likewise the demand for foreign exchange to finance services – school fees, medical tourism, etc. A combination of these factors will exert pressure on external reserves and exchange rates in the second half of 2022, causing depreciation. The extent of depreciation will, however, be determined by inflow from the sale of crude oil, which is influenced by crude oil price and output."
Nonetheless, the analysts believe that improving reserves conditions, following the huge external inflows from borrowings, will stabilise rates in the short term. Still, higher importation of goods and foreign exchange demand to finance services will continue to add pressure on reserves. In addition, lower investment inflows following a challenging business environment could trigger depreciation in the exchange rate in 2022.
But adding a positive spin to it, going forward, the free fall recorded in the gross external reserves could be a reflection of the deceleration in reserve inflows from December 2021, challenges of low crude oil production, limited investment inflows and high demand for foreign exchange, which was projected to remain persistent and continue to add pressure on external reserves in 2022.
Conversely, Nigeria's gross reserves, which rose above the $40 billion mark in 2021, driven by the $3.35 billion Special Drawing Rights (SDRs) from the International Monetary Fund (IMF) in August 2021 and the $4 billion raised from the issuance of Eurobond in September by Nigeria's federal government, covered 9.7 months' merchandise imports based on the balance of payments for the 12 months to September '21, and 7.3 months when services are added; and this is considered to be a healthy buffer.