Technology
Anambra ICT agency to drive digital transformation in 2023
January 23, 2023328 views0 comments
By Alexander Chiejina
To work closely with MDAs, private sector and stakeholders to achieve its goal
Anambra State Information and Communications Technology (ICT) Agency, a parastatal of government that is saddled with driving ICT and innovation, plans to drive digital transformation through a solution focused approach in 2023.
Chukwuemeka Fred Agbata, managing director and chief executive officer, Anambra State ICT Agency, disclosed that the agency is focused on tripling efforts towards digital transformation and achieving mega results in 2023 by staying aligned with the governor's vision of "Everything technology and technology Everywhere".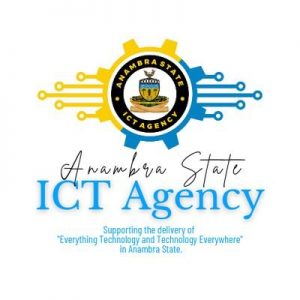 According to Agbata, "This year, we are taking the bull by the horns. Digital transformation is becoming increasingly important in today's world, and the Anambra State ICT Agency is at the forefront of driving innovation and growth in the state through the use of cutting-edge technology and digital solutions. The agency's goal is to ensure that the people of Anambra State have access to innovations and solutions, which will help to bring about positive change and sustainable development in the state."
Agbata noted that the agency plans to work closely with other ministries, departments and agencies of government, private sector companies, and other stakeholders to bring about digital transformation in the state by investing in new technology and digital solutions, as well as training programmes that assist people in the state to leverage new technologies.
The agency also plans to focus on increasing access to technology and digital solutions in rural and remote areas of the state. This is expected to bridge the digital divide and ensure that everyone in the state is given the same opportunities.
The Anambra State ICT Agency's strategic meeting held recently was aimed at steering the agency in the direction of its digital future drive. With technology playing an ever-increasing critical role globally, the agency's efforts are expected to not only bring about positive change to the people of Anambra State but also contribute to sustaining its development in the state.