Oil and Gas
Angola needs crude prices rebound to $60, says oil minister
August 31, 20171.4K views0 comments
Jose Maria Botelho de Vasconcelos, Angola's Petroleum Minister said it is essential for the southern African nation's economy that oil prices rebound to $60 a barrel this year.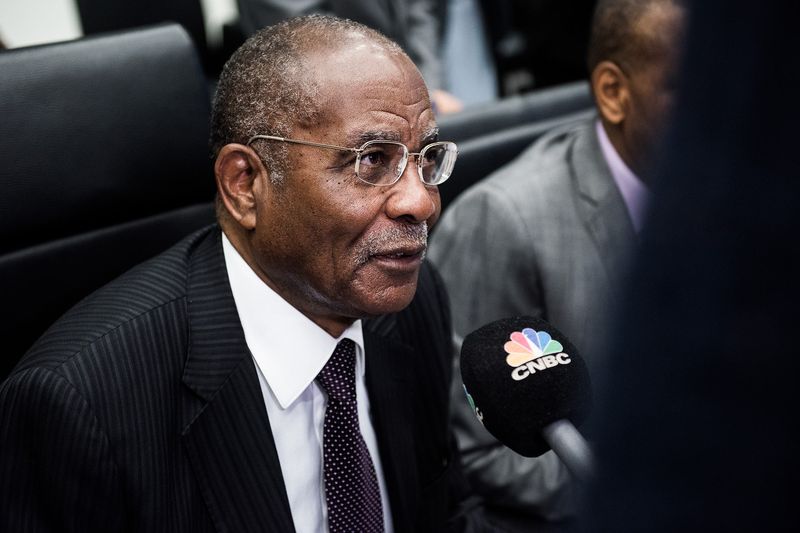 "That would be extremely important," Botelho de Vasconcelos said in an interview in the country's capital Luanda, according to Bloomberg's report, saying that "we've been getting signs from the market that prices could reach $60 by the end of the year."
Angola, which depends on crude shipments for 97 percent of its exports, joined fellow OPEC members nine months ago in curbing output in a bid to bolster prices. President-elect Joao Lourenco, who takes over next month as the 38-year rule of Jose Eduardo dos Santos comes to an end, must revive the economy of Africa's second-largest oil producer, which has stagnated following the slump in crude since mid-2014.
Brent crude, the benchmark for Angola, traded at $51.46 as of 4:07 p.m. in London on Wednesday. That compares with the $82 Angola needs to balance its budget this year, according to April estimates by Fitch Ratings Ltd.
The oil minister said it's too soon to say whether the Organization of Petroleum Exporting Countries should extend production cuts beyond next March.
"November will be the best time to analyze whether its best to extend the cuts or not," he said. OPEC is due to hold a ministerial meeting on November 30.
Angola emerged from a civil war in 2002 to become of one the world's fastest growing economies, mostly because of oil. Yet, the days of sky-high growth in sub-Saharan Africa's third-largest economy have come to an end and a third of the population still lives on less than $2 a day. Lourenco, whose ruling Popular Movement for the Liberation of Angola Party won elections earlier this month, has vowed to push hard to diversify the economy.
"Oil helped relaunch the diversification of the economy but it can't continue to have so much weight in the economy," Botelho de Vasconcelos said.
Angola was the world's fourth-biggest coffee producer and a top exporter of sugarcane, bananas, sisal and cotton before a 27-year civil war after independence from Portugal in 1975 led to a mass exodus of farmers to the cities. Today, the country has the world's most concentrated economy in terms of exports after Iraq, according to the United Nations Development Programme,
Angola's political and tax environment is discouraging investment that might counter declining oil output, analysts at Tudor Pickering Holt said this month. International Energy Agency figures show total Angolan output slipped to 1.65 million barrels a day in July, meaning the nation has exceeded its promised cuts under the OPEC deal.
The minister said foreign oil companies continue to invest in Angola and tenders for onshore blocks that were suspended earlier this year will be relaunched after a new government is appointed next month. A tender for oil blocks in the Namibe Basin off southern Angola may also be opened next year to offset declines at older fields, he said.
"It's about 10 offshore blocks, although there is nothing concrete at the moment," said Botelho de Vasconcelos.
His ministry has worked with oil companies to cut production costs in Angola to an average of about $10-12 a barrel from about $15-20 three years ago, he said. Measures include giving producers greater flexibility to explore marginal fields that would previously have required separate tenders.
"We've been getting positive feedback from oil companies," he said. "Things have slowed down but they have continued to show an interest in staying in the country."
The 67-year-old, who has been oil minister since 2008 after serving the first term in the post from 1999 to 2002, declined to comment on his future plans at the helm of the ministry.
"I would rather wait for a new government to be appointed," he said. "But, as you know, we all have several stages during our lifetime and there is a period in which a new generation should step forward."