Insurance & Pension Business
ARFESPON wants PTAD to restore shortchanged payment of benefits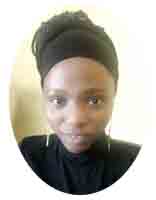 She is a passionate writer whose flair for journalism earned her awards as a campus journalist. Driven by hunger for success, she strives to make the world a better place with insightful, analytical and informative piece around insurance, technology and other sections.
September 17, 2021446 views0 comments
Taps FG to enforce PTAD on outstanding benefit
The Association of Retired Federal Senior Public Officers of Nigeria (ARFESPON) has accused the Pension Transitional Arrangement Directorate (PTAD) of paying less than the expected benefit accrued to members, adding that PTAD adopted its own deficit computation which was used to pay the arrears of 18 months out of the 24 months owed.
Olufemi Odewabi, ARFESPON president, said this while addressing the media in Lagos recently as he called on PTAD to pay the difference of what it was supposed to pay for the 18 months, in line with the computation table drawn by the Salaries and Wages Commission and also to balance the outstanding six months using the new salary computation table.
"Government decided to pay this salary increase by consequential percentages according to grade levels. Salaries and Wages Commission issued out circular for computation of the payment which PTAD in its own wisdom of superiority decided to discard and brought out its own formulated deficit computation which was used to pay the arrears of eighteen months out of the twenty four months owed."
Appealing to PTAD to normalize the pensioners' monthly benefits in line with government's directive, Odewabi noted that the federal government approved the table which Salaries and Wages Commission forwarded to the Pension Transitional Arrangement Directorate.
Similarly, the association appealed to PTAD to include the harmonisation issue in the correction to be made, noting that the association acknowledges that the federal government fulfilled it promises to make pensioners smile in spite of the situation in the country whilst also urging PTAD to make all the combined efforts to succeed in all ramifications.
Meanwhile, it noted that the monthly pension payment; always paid immediately after the Federal Accounts Allocation Committee (FAAC) meeting, is now paid in the early days of the new month, a shift from the former payment period. Hence, it called for timely payment of the benefits.