Martin
Arms proliferation and insecurity in Nigeria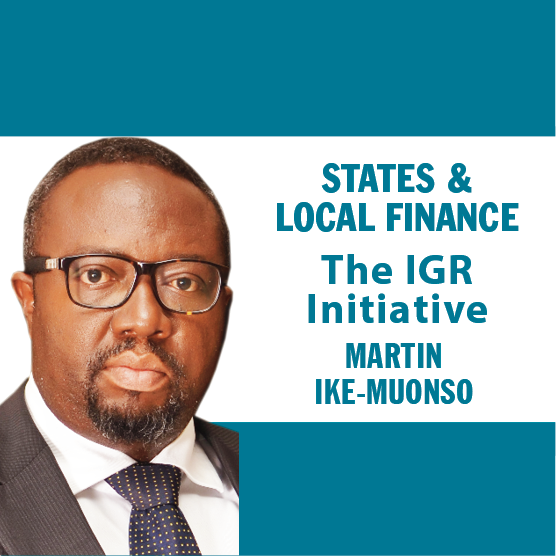 Martin Ike-Muonso, a professor of economics with interest in subnational government IGR growth strategies, is managing director/CEO, ValueFronteira Ltd. He can be reached via email at martinoluba@gmail.com
November 22, 20211.1K views0 comments
Albeit not having the correct data on the volume of illicit arms in circulation in the country, we nevertheless feel and experience their preponderance. Their abundance sustains religious insurgency, banditry, secessionist agitations, hostage-taking and other forms of criminality. In 2016, the United Nations Regional Centre for Peace and Disarmament in Africa, [UNREC], estimated that over 70% of the approximately 500 million illicit small arms and light weapons circulating in West Africa is within Nigeria. A 2017 Oxfam estimate, however, reported that 90% of the about 7 million illegal weapons circulating in West Africa are in the hands of non-state actors in Nigeria. In 2013, Oxfam estimated that illicit and legally privately owned firearms in Nigeria were approximately 2 million. Regardless of noticeable data differences, they collectively speak volumes about the increasing magnitude of illegal weapons in circulation and perhaps the sources of insecurity upon us.
The Nigerian Firearms Act prohibits the possession and manufacturing of any firearm without proper licensing obtained from either the president or the Inspector General of police. In July 2021, a bill seeking to amend the Firearms Act passed for the second reading in a lower chamber with recommendations of a minimum of ten years jail term for importers of illegal firearms. They also raised the minimum age for bearing firearms to eighteen years. Until these proposed amendments, persons below the age of seventeen or those with defective eyesight, intemperate habits or convicts were not permitted by law to possess firearms. The Act also prohibits the private possession of handguns, machine guns, military weapons, bombs, grenades, etc. However, licenses are available for long guns, hunting rifles, pump actions and shotguns. Unfortunately, these prohibitions are inconsistent with the ease of illegal arms acquisition and Nigeria's long journey of insecurity.
A 2012 report by the United Nations Office on Drugs and Crime [UNODC] revealed that approximately 70% of the illegal weapons circulating in West Africa comprise ammunition [32%], assault rifles [25%], and rocket launchers [13%]. The others are pistols, 6%, heavy machine guns, 4% and explosives, 3%. It is most unlikely that this pattern would have changed. Most of the assault rifles were of the Kalashnikov make and a few from Chinese manufacturers. In the same vein, most light machine guns were of the PK pattern, while most ammunition was 7.62 x 39mm. But local firearms manufacturing capability had increased dating back to the precolonial era when blacksmiths fabricated hunting guns. For instance, a 2015 Presidential committee on small arms and light weapons estimated that approximately 60% of the firearms in Southeast Nigeria are locally produced. There have also been discoveries of the illegal manufacturing of assorted and sophisticated rifles such as AK-47, revolvers, pistols, improvised explosive devices in Benue, Plateau, Sokoto and Anambra states.
There are at least five key demand drivers of illicit arms in Nigeria. The first factor is poverty, unemployment and inequality, which unfortunately abundantly exist. Crime indisputably fills the gap, particularly when these conditions persevere over long periods. Again, these seemingly economically marginalized groups typically express their grievances through crime. Banditry in the country's northern parts strongly and directly correlates with the youths' deprivations of education and jobs. The Niger Delta and the southeast militancy also trace their armed protestations to such marginalization. The second driver is the struggle for political power classifiable into two. Politicians in Nigeria majorly patronize illicit firearms for use by their thugs in democratizing fear and threats to their opponents. The case of the former Ogun state governor who illegally acquired approximately 1000 rifles confirms this hypothesis. Secessionist agitations fall within the second class of political power struggle. The Indigenous Peoples of Biafra, the agitators for the Arewa Republic, the Niger Delta militants and Fulani's Miyetti Allah seem to share the goals of ethnic-based political power struggle in common.
The third demand driver is religious radicalization and insurgency. We are a highly religious country, with over 97% of the population professing at least one creed. Unfortunately, Islamic hardliners with extremely intolerant ideologies are pushing for more converts through the instrumentality of firearms. These groups are already growing in number. Currently, there are three such identified organizations in the country, namely Boko Haram, the Islamic State of West Africa province and the Turkish Fethullah terrorist organization. The fourth demand factor is the emergence of organized crimes and cults. Campus and streets cults that are now in abundance are always needing more illicit weapons as their membership grows. Another organized crime group encompasses criminal economic resource prospecting trade such as illegal gold trade in Zamfara state and oil bunkering activities in the Niger Delta regions. The fifth group are those illegally procuring these weapons for self-defence. The heightened intensity of insecurity in the country has made it imperative for citizens to defend themselves, particularly in the face of overwhelmed security agencies. Security-conscious Nigerians and communities own a substantial volume of these illicit arms for proactively countering threats.
The supply-side is classifiable into two: locally made equipment and imported/smuggled firearms. Much evidence proves that a substantial volume of illicit arms in circulation is Nigerian made. Until now, indigenous technological capabilities, albeit illegal, appear to have been at the level of low calibre firearms manufacturing. However, Nigerian security agencies have arrested several illegal and unlicensed local manufacturers of high-calibre firearms and machine guns in the last five years, showing significant improvement in capabilities. These local sources satisfy much of the demand-side requirements. The second class of domestic supply ranges from corrupt security officials who either rent or sell firearms illegally to illicit users. There are several pieces of evidence over the years about officers of the Nigerian police and, to some limited extent, the Nigerian military either leasing out or illegally selling weapons to criminals. Poor control of national stockpiles of arms makes it easy for accomplices within the security agencies to divert them to non-licensed users. Again, terrorist groups and other criminal organizations frequently attack military formations and police posts to cart away a sizable cache of weapons.
Non-domestic sources include illegally smuggled weapons from other countries in conflict and various illegal arms and munitions beyond Africa. Since 2007, there has been a massive influx of weapons into the Niger Republic and then Nigeria, from Libya and Algeria on the one hand and from Algeria into Mali and then Nigeria. The East African route also comprises an illegal influx from the Republic of Chad, Sudan and Ethiopia directly into Nigeria. Illicit weapons from all these sources are easy because of our porous borders and, to a large extent, the collaboration of our customs services. With more than 2,000 un-manned illegal footpaths across the country, it is easy to smuggle in these types of equipment. The migration of cattle herders from Niger and Chad into Nigeria further facilitates the smuggling process. According to a 2017 Statista report, the cost of an illegally acquired AK-47 on the Nigerian black market is US$1,292. Locally made arms are sellable for as cheap as N3,500. Locally made double-barrelled guns used mainly by hunters sell in most of Nigeria's south-eastern states for approximately N38,000, while pump action can sell for about N280,000. In Lagos state, the Armalite range of automatic rifles sells for between $975 and $3,078. Much of the automatic rifle price depends on how new or used the equipment appears to be.
The effects of small arms proliferation are classifiable into six. These include insecurity aggravation, human rights violations, increased electoral violence, economic underdevelopment, destruction of lives and properties, and poor governance. The three immediate insecurity consequences of illegal arms proliferation are creating new conflicts and conflict groups, the escalation and the extension of existing disputes. Weapons' availability emboldens non-state actors to cause renewed clashes and press their demands further or pursue their criminal agenda. In some instances, weapons availability only results in the escalation of an existing conflict as new possessors of illegal firearms have renewed confidence in their ability to counter and contain threats. Usually, the ultimate consequence is the unwanted extension of the time necessary to bring the conflicts under control.
In general, most illegally circulating weapons are used in activities that violate rights to life, liberty and security and the freedom from inhuman and degrading treatment. Illicit weapons are generally in use for torturing and coercing victims in cases such as kidnap and rape. Unfortunately, the scale of these human rights violations is constantly increasing with each passing year. These pieces of equipment have become more generally accessible, particularly by those with established criminal mindsets. The use of illegal arms in the election also leads to the unfortunate adoption of candidates that are not the electorate's choice. Politicians use armed thugs and mercenaries to intimidate their opponents, scare opponents' followers, and create the atmosphere of fear necessary to manipulate the electoral outcomes. The result is the emergence of unwanted candidates as winners.
Again, economic development stalls as it is challenging to promote authentic entrepreneurship and associated developmental programs within an environment of insecurity that illicit arms proliferation makes possible. For instance, the use of force and illegal weapons to enforce the every Monday sit-at-home by the Indigenous Peoples of Biafra is taking a severe economic toll on entrepreneurial activities within the region. Needless to point out that Boko Haram's activities in the Northeast have substantially affected development within that geopolitical zone. The entire atmosphere of illicit weapons circulation leads to massive destruction of lives and property. Over the past decade, the country has lost more than 50,000 lives and billions of naira worth of property to events propelled and given life by the extensive availability of illegal weapons.
Finally, stricter legislation for the illegal possession of arms and munitions, effective national arms control management systems, more robust border management, recognizing, licensing and the better regulation of weapons makers and improving on the socio-economic conditions of Nigerians may significantly slow down the growth of illicit arms proliferation within the country. The ongoing legislative review of the Firearms Act is a good step in this direction. However, the consequences of the violation need to be sterner. There may also be a need for legislative oversight on the issues of arms control management systems regarding diversion, record-keeping and the reporting of arms transfers. But even with all these steps, if we do not upscale efforts in international border management and considerably reduce the number of un-manned cross-border routes, the influx of unwanted weapons will persevere.