Godwin Nnanna, Special Correspondent, in New York
The eerie emptiness of the streets, the blunted affect of overworked city police officers and first responders, the unfamiliar silence in the once boisterous Times Square, and the surreal panoply of agony and uncertainty, all point to the reality of a different New York from the one many New Yorkers are familiar with, a dystopian reality and a city's forlorn attempt to escape the unimaginable. All is not well with New York, a city with a great reputation for conviviality. 
City councilman Costa Constantinides's tweet on Good Friday vociferated the fear that pervades many homes in the city: "I usually don't post about my family much but this is my amazing wife Lori," Costa wrote in a tweet. "She's been in the hospital with Covid-19 since Saturday on oxygen and she hasn't been aware enough to speak since then. She's stable but it is a very scary time in our house."
Lori is one of the 582,600 Americans who are positive for coronavirus as of Monday evening.
The lawmaker has been separated from his family for days as he's been self-quarantining.  "With both of us sick with Covid-19, I haven't seen my son in 12 days. He hasn't seen his mom in 5+days. I know I'm one of the lucky ones that I'm on the mend hopefully but some prayers for my wife who is a diabetic and in need of a kidney transplant too would be much appreciated," he stated in another tweet. A brutal hallmark of the coronavirus condition is the way it isolates victims in their moments of greatest need.
A nation in hibernation
In normal times, New York's crowded streets reverberate with never-ending noise. But now under quarantine, the cacophony has taken on a new meaning as ambulances blaze through lonely streets rushing sick people to hospitals. It is becoming apparent how far the novel coronavirus outpaced efforts to contain it.  More people died from coronavirus in New York last week than were killed in the September 11, 2001 terror attack.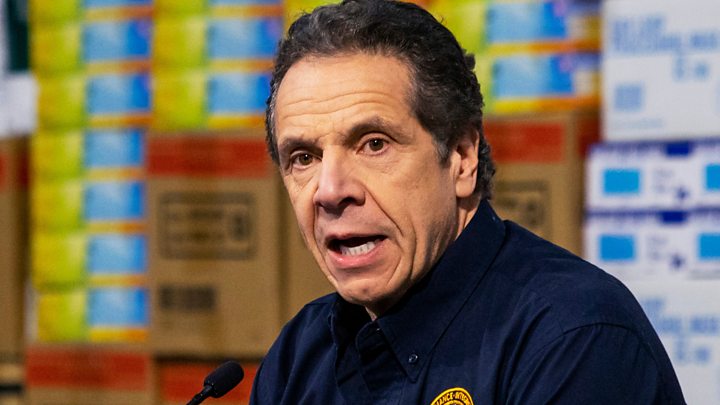 The city is supercharged with anxiety.  The shelter-in-place order in New York reflects the drastic response of a terrified nation. "The bad news isn't just bad. It's terrible actually. The death toll has been going steadily up and it reached a new height," New York state governor, Andrew Cuomo said Wednesday.  Judy Sheridan-Gonzalez, head of New York State Nurses Association and an emergency nurse at Montefiore Medical Center in the Bronx described the situation as "post-apocalyptic — like in one of those movies I used to watch."
Besieged hospitals
New York City hospitals are overstretched. Many have reached their elastic limits. Hundreds of virus-stricken patients are stretchered in daily as medical workers wheel out body bags into refrigerator truck morgues. The city has already set up 45 new mobile morgues. It's a scene only seen in war zones.  Funeral homes are running out of storage for remains, with some now renting refrigerated vehicles to expand their facilities. "People are dying by the minute," said Diana Torres, 33, a nurse at Mount Sinai West in Manhattan.
Overworked, sleep-deprived health workers rationed to one face mask a day and wracked by worry about the impact of inadequate personal protective equipment (PPE) protested recently in Harlem. "Don't send us to battle without weapons," read one of the placards; "Patients before profits" read another.  "There's genuine concern now, that in the near future, we will run out of personal protective equipment," said Dr. Matthew Baldwin, a critical care physician at New York Presbyterian-Columbia Hospital.
The biggest emergency department in New York today is Javits Convention Center, a multipurpose convention center in Manhattan that the US Army Corp of Engineers converted to a 2,900-bed medical facility when many of the city hospitals began to run out of space.  Also docked at the bay of Hudson River in Manhattan is the US Navy hospital ship named 'The Comfort'. The state-of-the-art hospital is a 1,000-bed facility used to provide an afloat, mobile, acute surgical medical services to soldiers in conflict zones. The ship is currently treating covid-19 patients.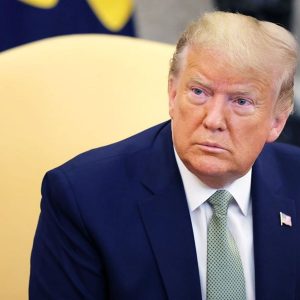 All over the US, states have been forced to canvass for extra spaces to ease the strain on existing hospital systems.  The Comfort's twin ship, The Mercy, was deplored to Los Angeles in California where it is treating patients. The two vessels, which were transformed from hulking oil tankers into 1,000-bed hospital ships, are nearly three football fields long and 10 stories high, making them indisputably the largest hospital ships in the world. Both are equipped with operating rooms, blood banks, laboratories, pharmacies, optometry labs and CT scanners.
Bearers of bad news
With the pandemic claiming at least 7,350 lives in New York as of Monday evening, overwhelmed mortuaries are moving unclaimed bodies out for mass burials.  Just as the pandemic is stressing its healthcare system, it is also putting enormous pressure on New York's 'deathcare' system.  "If no one has claimed them, no one has communicated, no one can be found in any way, shape or form, they will be buried," said New York mayor Bill de Blasio. "If the family members and loved ones communicate, even if they can't come now, that will be handled differently."
"This is a state of emergency," Pat Marmo, a funeral director in Brooklyn, told the Associated Press.  "Every person there, they're not a body," he said gravely. "They're a father, they're a mother, they're a grandmother. They're not bodies. They're people."  The morbid images highlight the desperate struggle in New York to get a grip on the killer bug.  "We would be going crazy if it were one of our loved ones," said Jackie McQuade, director of a funeral home in the Bronx. "We're bearers of bad news on top of a sad situation."
New medical cadre
Healthcare workers are the heroes of the frontline in America's battle against Covid-19. To ensure that this army is considerably resourced, universities in New York and Boston are graduating their final year medical students earlier.  University of Massachusetts, Tufts University, Boston University, Harvard, Columbia and New York University, are some of the schools that have fast-tracked commencement to push their newly mint doctors to the field. In Boston, the Massachusetts state officials would provide 90-day provisional licenses for the new doctors, allowing immediate entry into clinical work. The move would make some 700 new doctors eligible to offer patient care in the state at least eight weeks earlier than expected.
In an email announcing the school's decision to graduate its new cadre of doctors a month earlier, Boston University School of Medicine Dean Karen H. Antman wrote: "Your class is clearly graduating at one of the most medically challenging times of the last century and will shortly be an important part of our country's response to the COVID-19 challenge." The school will hold its commencement virtually this Friday.
In an interview with Crimson, Harvard student newspaper, dean of the medical school, George Daley, stated that healthcare leaders across the United States are anticipating a surge in Covid-19 patients.  "We're deeply concerned about losing health care workers, technicians, nurses, physicians because of exposure and infection to Covid," Daley said. "Any strategy that could reinforce the healthcare workforce I thought was very, very, very wise."
Roll out of testing
Crises take an X-ray of system readiness. Critics say the government botched the early response to the coronavirus pandemic. Roll out of testing was slow hampering ability to assess spread and severity of disease.  Dr. Anthony Fauci, lead scientist on the White House coronavirus response team acknowledged earlier mitigation would have saved American lives. "If we had right from the very beginning shut everything down, it may have been a little bit different," he said. Not everybody is critical of the response pace.  "In all the major epidemics I'm aware of in modern times, nobody acted quickly enough," said Barry Bloom, Harvard professor of public health.